Discussion Starter
•
#1
•
So it seems Maya has remembered her sister. Our breeder reminded me how they were always like 2 peas in a pod & were always together as littermates. Aw! So the past few days I've noticed Maya has been coming over to Maribelle & trying to clean her ears & such. Mari is a bit cranky & will grumble at her but she has learned to tolerate it. Silly Mari. Whats funny is some of the other dogs are more receptive to Maya yet Maya chose Mari to start cleaning even though she was grumbling at her a little bit. LOL
Anyway, yesterday Mari was laying in my lap while I was checking the boards on my laptop & Maya came over & laid right on top of Mari & started her routine.
I quick had my daughter grab my camera & captured this "sister moment" as Maya cleaned, nibbled & "brushed" the long hair on her ears. It was so sweet!
Hope you enjoy as much as we did! :love4: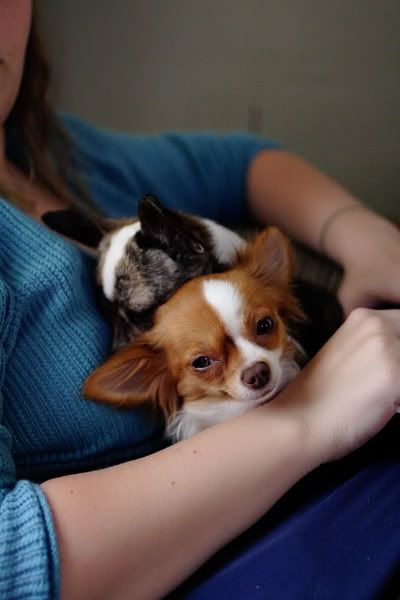 "what chu doin back dar sister?"
"oh whaddever"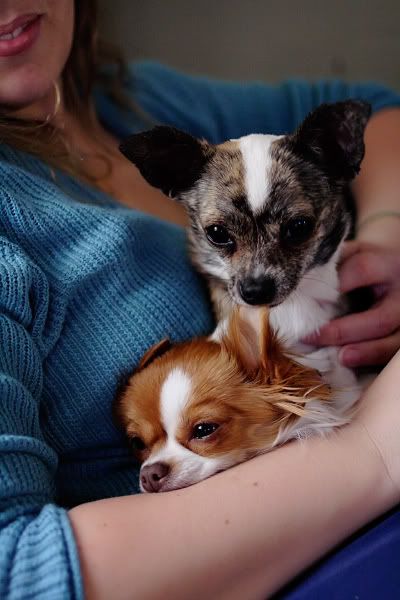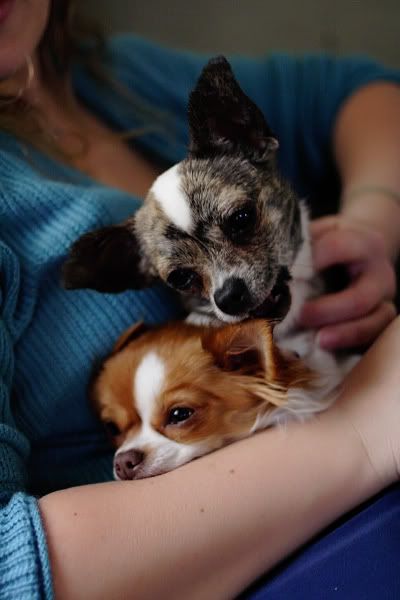 And I'm tossing this one in here too - both hoping my daughter drops some crumbs. LOL