Hey everyone, I just wanted to stop in with a quick update on Axl. He was neutered on Tuesday and is doing great! He was up to 4.1 lbs compared to the 3.5 he was 2 weeks ago when I got him!
here a few pictures taken just tonight. excuse my messy room!
"You cut off what?!?!?" (he was not a happy puppy when I told him that he was no longer a real man.... lol)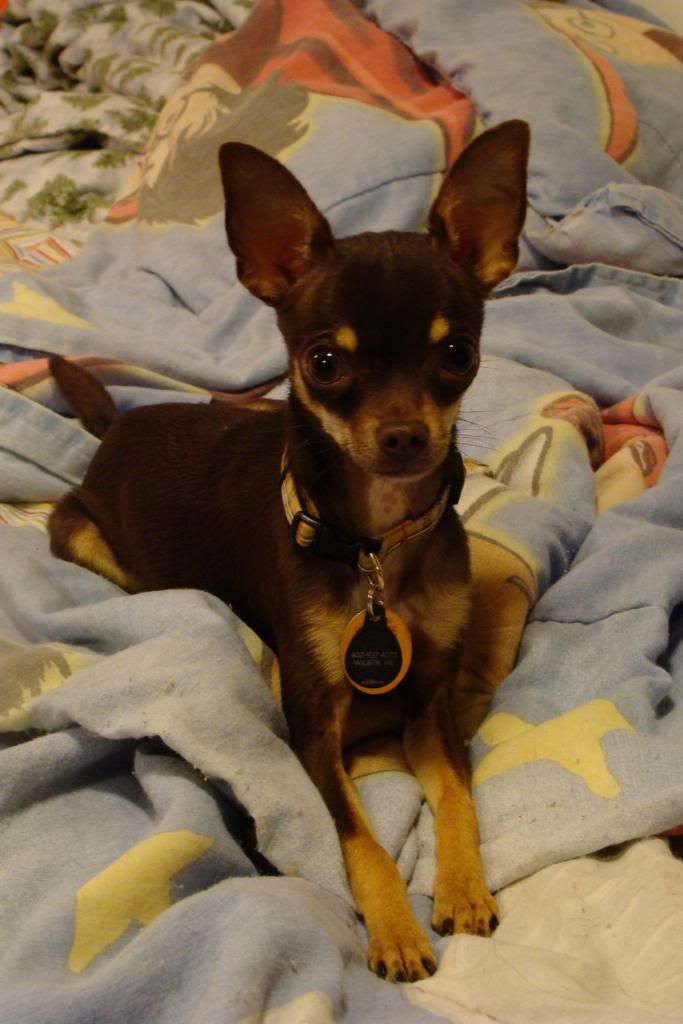 "I can't go on...it's too embarrassing!"
"Look how sad I am! No one even asked my opinion on this matter!!!"
"Maybe for a treat?"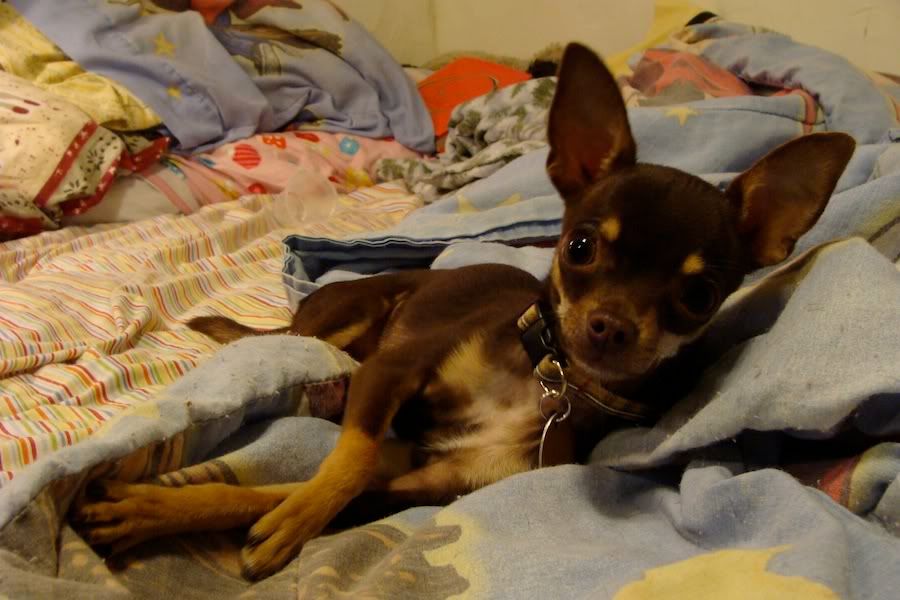 Renic says, "Don't worry little guy, I lost mine this summer too and I am still a hunka hunka burnin love!!!!"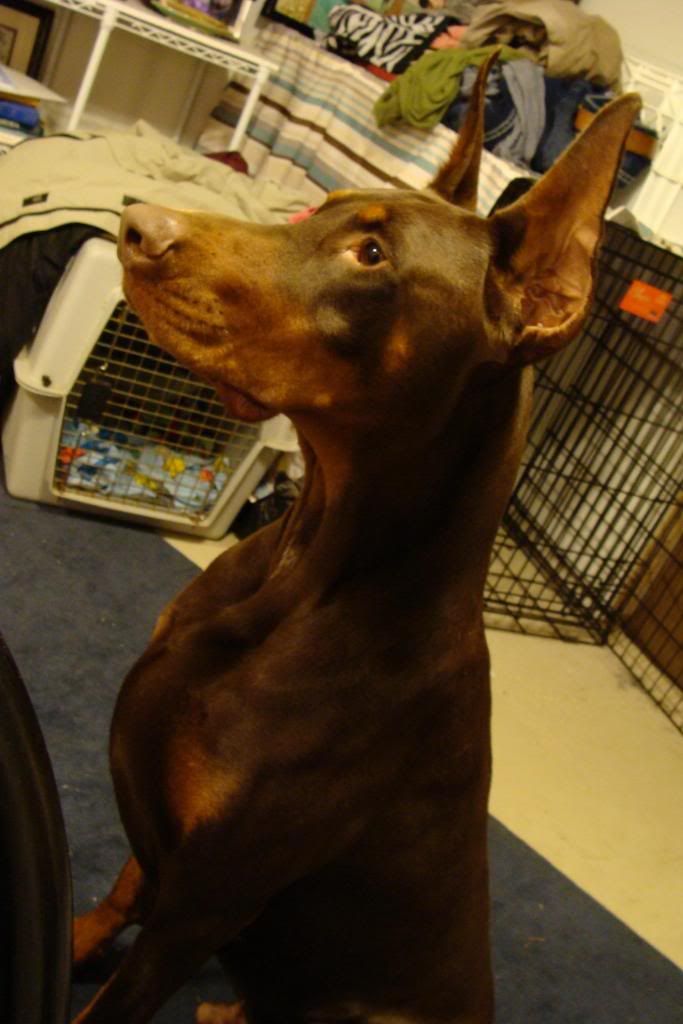 After a quick pep talk from Renic, Axl was feeling much better! lol