I put Babushka's new harness on to get her used to it so we can start taking her out next week. She was not amused. At first she just stood and shook, even though she wears clothes without a problem. Then she wanted to chew on it. lol Then she jumped in a bed with Reggie for a while. After a bit, she started playing, so I guess she is cool with it. Tomorrow I will add a leash for her to drag around.
Not to sure about this
I AM going to get you for this.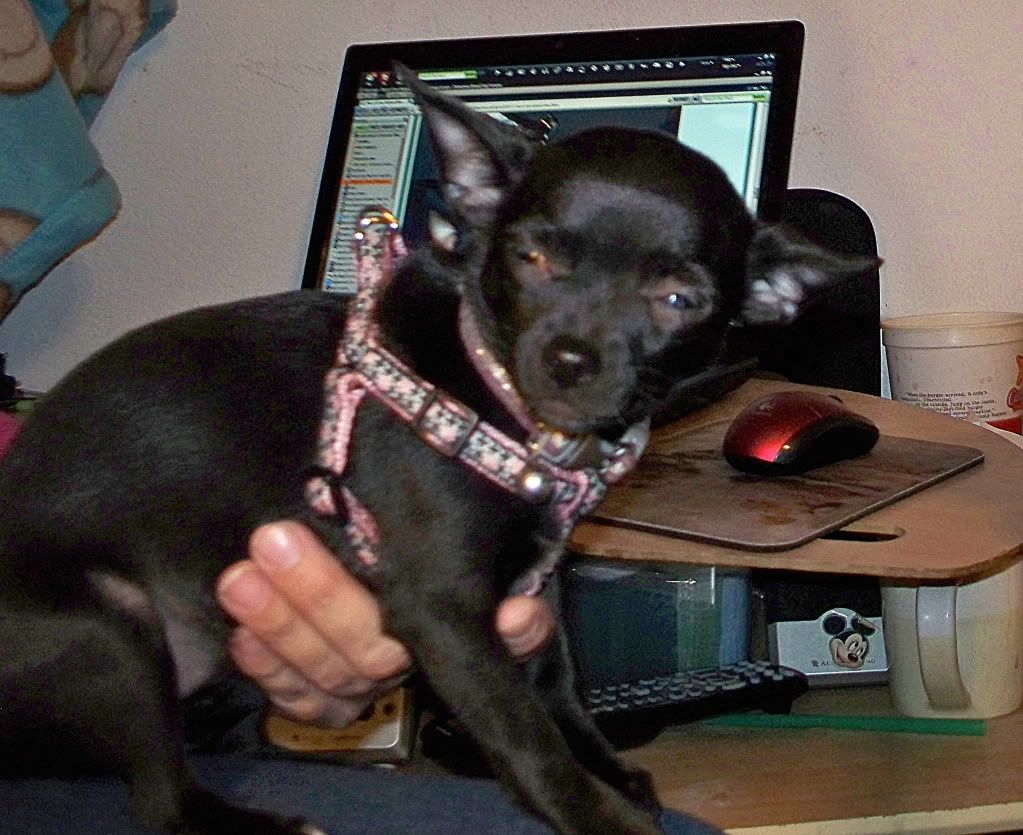 Well, I guess it's ok...