Hello- We had a local event today called Bark in Park. It was a 1.5 mile walk to benefit homeless pets. We had a small but mighty team of 6 dogs among 4 owners. It was quite a large event with many, many walkers and dogs of all shapes and sizes. I hesitate to post a pic of my team because it is the Internet of course!
Here is everyone gathering for the start!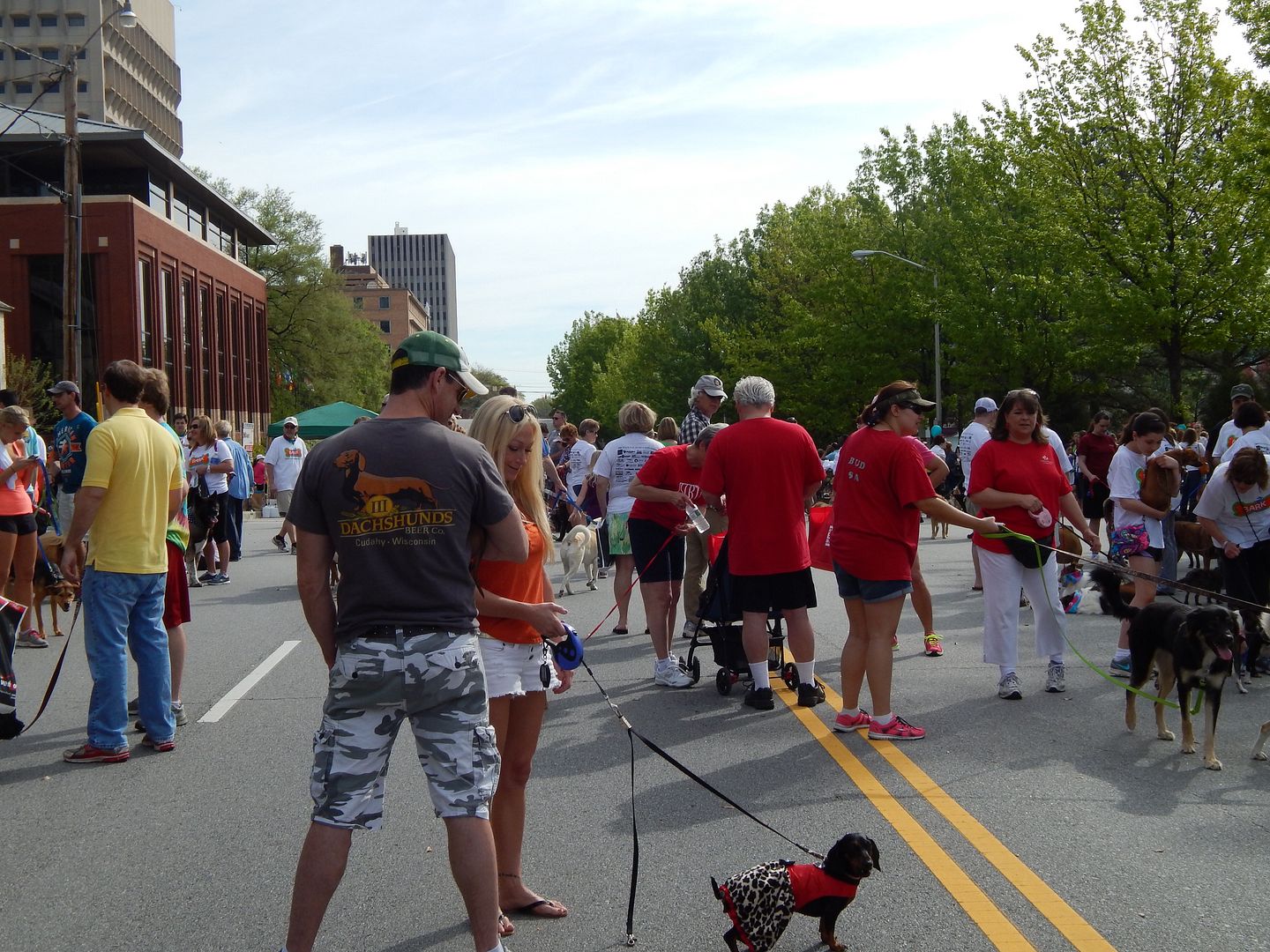 Lady, Sapphire and Prince walking like champs. 1.5 hilly miles and they did it with no problem while some dogs obviously got tired. Many people were suprised at how well and far little dogs can walk!
Mom likes this picture of our fluffy butts she took while dad took the reins!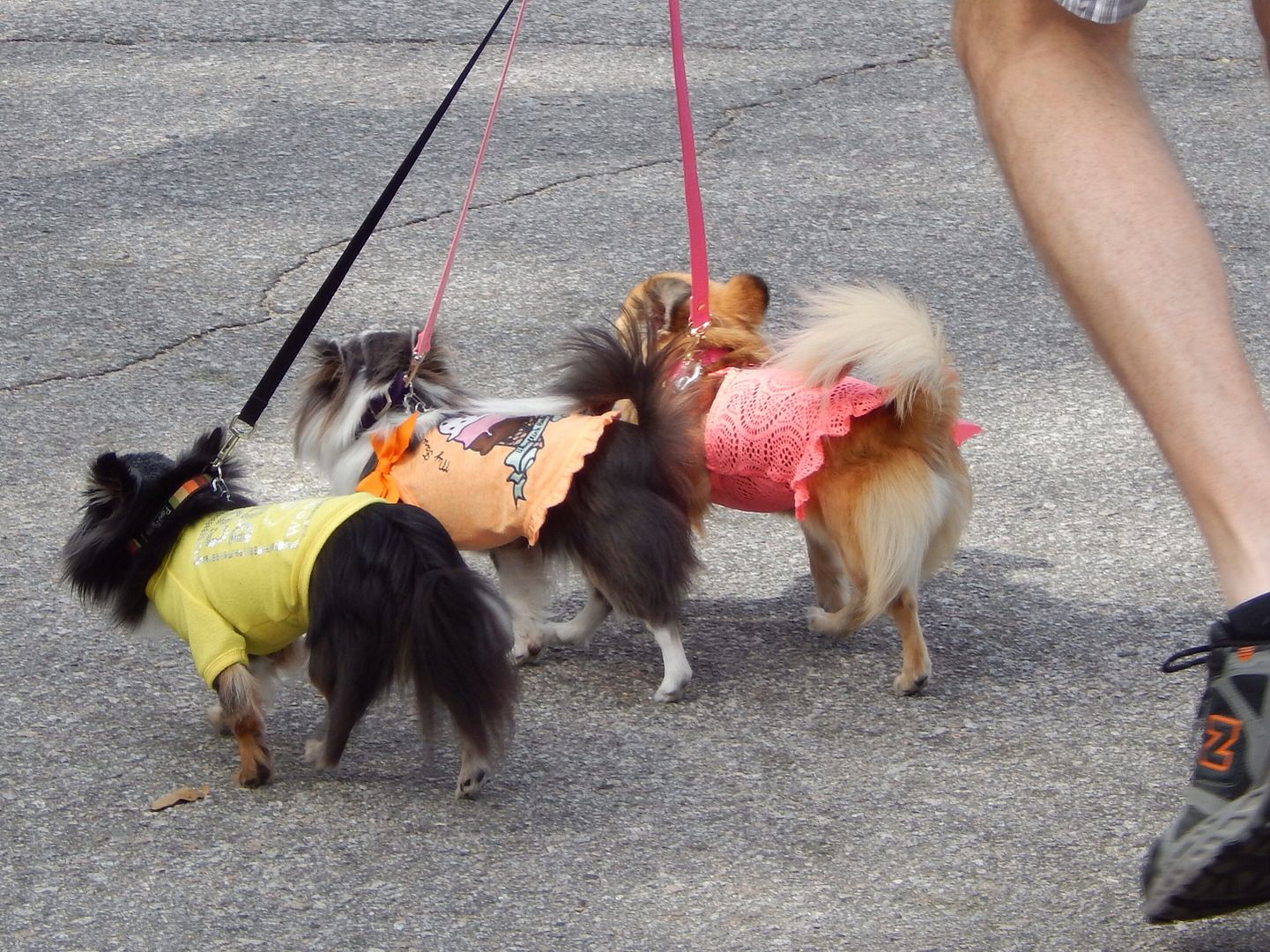 Sapphire met a new friend.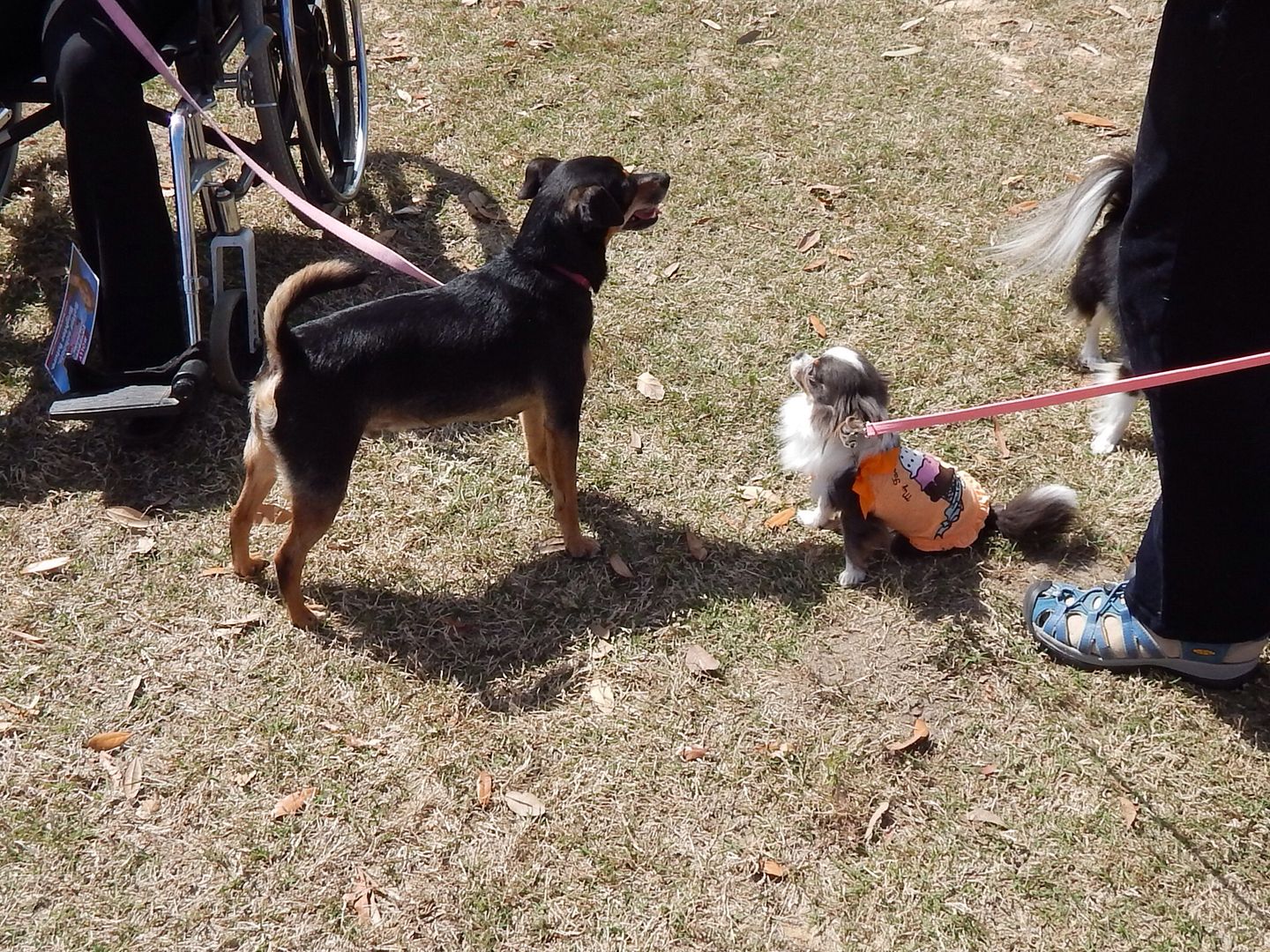 All of us got our picture taken with Cocky, the mascot of the University of South Carolina! Cocky was kind enough to get on a low level!
Tons of fun and our little team raised about $175.00 for homeless pets in our area. Everyone loved the dogs and they got tons of attention. All three did fabulous in close quarters with tons of dogs, most 10-20 times their size. Although chihuahua owners always find other chihuahua owners and we had a nice chat with other folks who adore their Chis! Only drawback the kids got a a bath when we got home. The pollen is in full force here and their little legs were yellow with pollen dust when we got home (if your from the South I'm sure you can relate to this). Thanks for looking :coolwink: