Discussion Starter
·
#1
·
Well Friday night the DC metro was hit with a terrible storm. At 10pm Friday we lost power and we just got it back last night. On top of that the temp in our area was 100 degrees. It has been a crazy weekend with all the issues above but we all survived it. We are lucky to have our power back now as millions are still without it in our area. We kept icing down the hounds and brought them in the basement here and there. We also put all the cats and BG and Sonny in the basement as it is the coolest place in our house. It was a little crazy as our basement is under construction right now due to a water leak but we made it work.
So we blew up air matresses for us humans and got ready for a boring night by lantern. Well it was not boring with 2 cats and 2 chis (hounds were back in the yard as the sun went down since it was cool) Sonny and BG thought an air matress was a trampoline.
Also in the dark their was a black cat lurking that would jump out and scare the chis.
Needless to say we were never bored!
Rough housing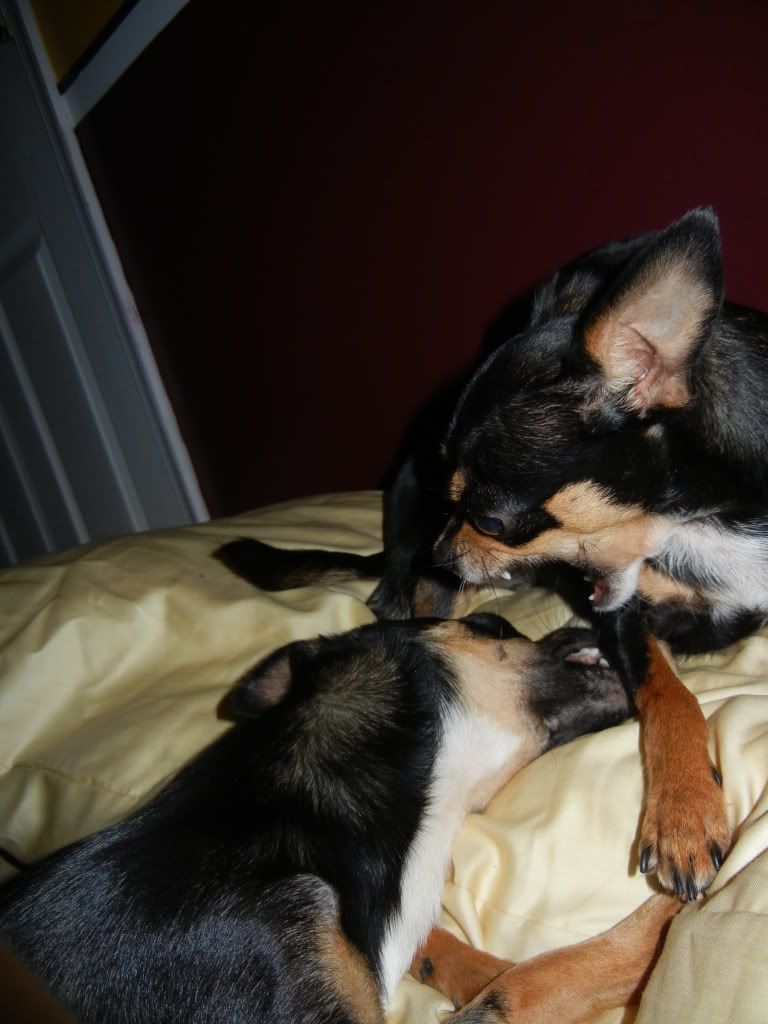 Belly Rub Mom
Nap time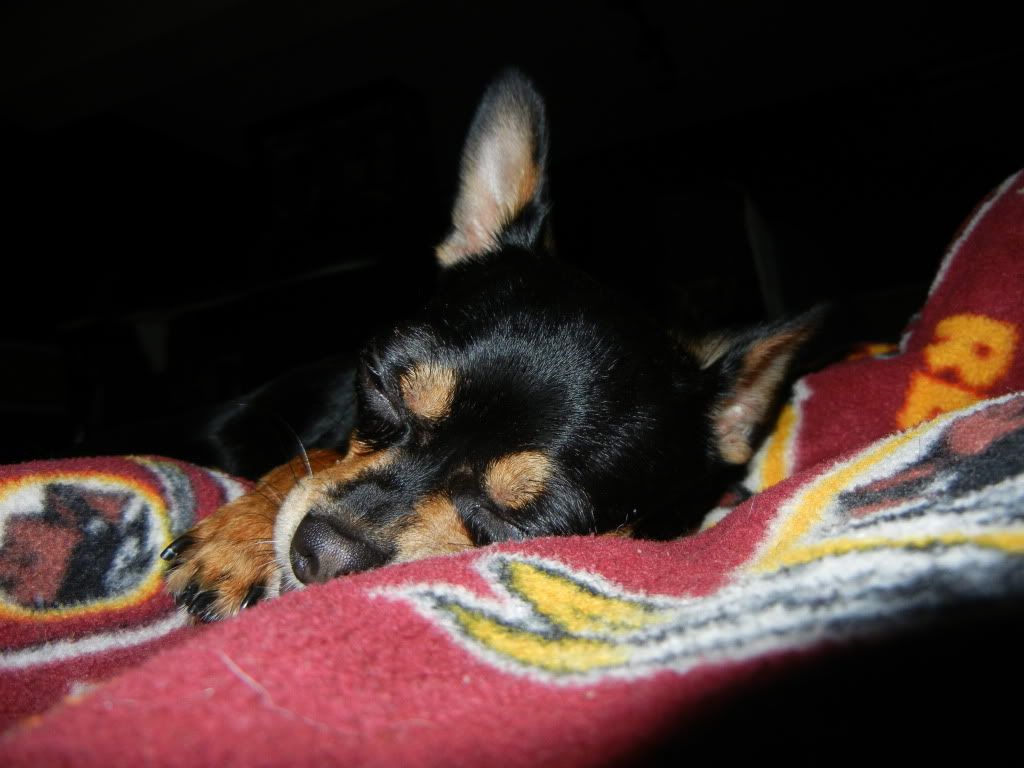 Dueling bones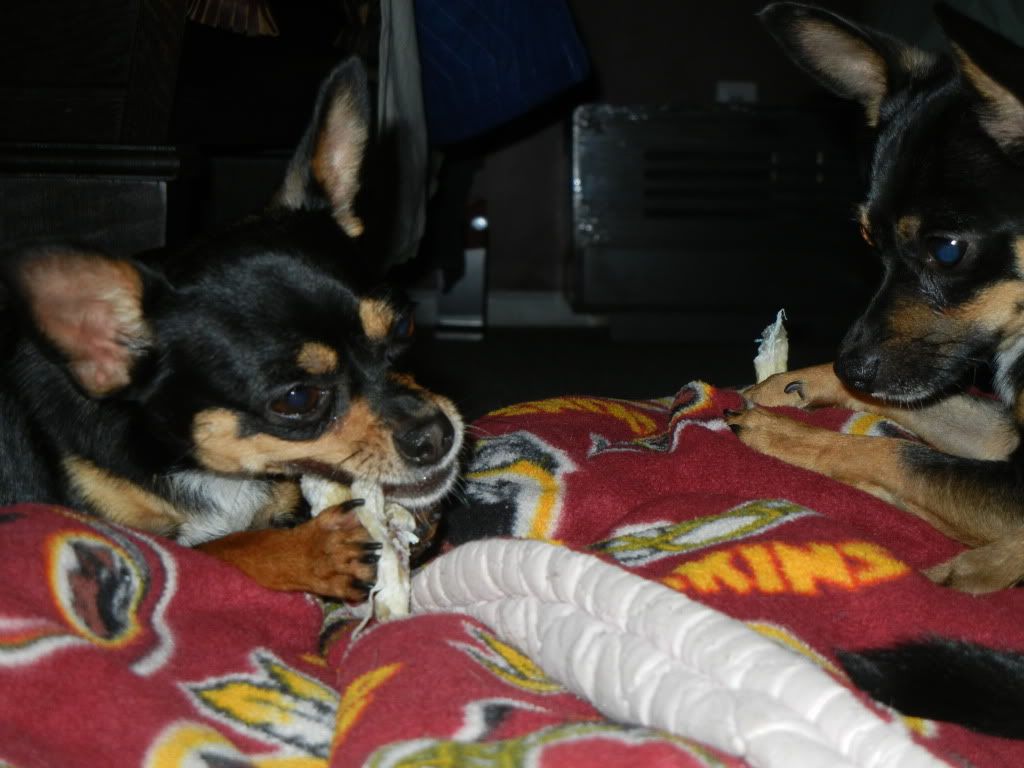 Black thing hiding in the dark