Discussion Starter
•
#1
•
This was after their bath and they had just finished running zoomies all through the house. I came around the corner and this is what I found.....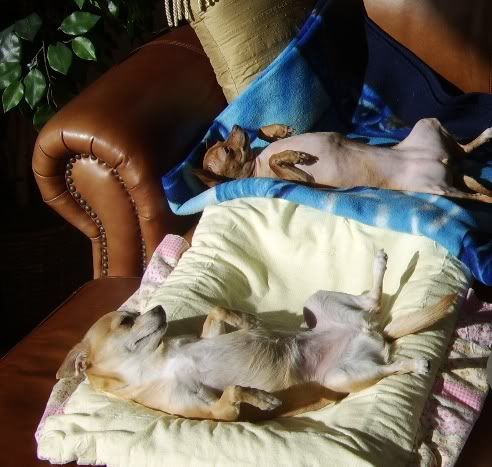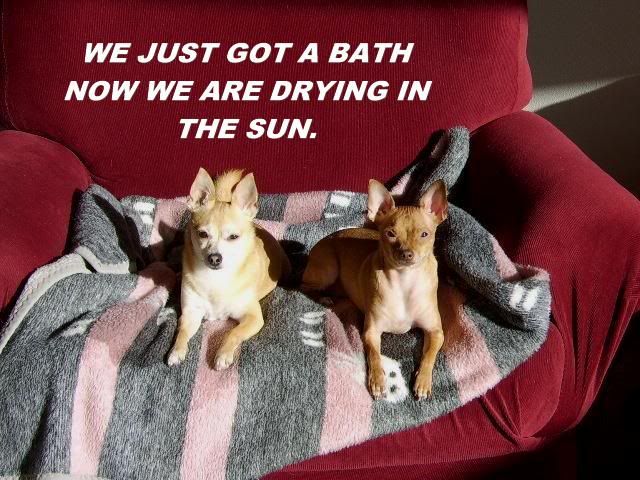 And later that afternoon my husband got a picture of them on his recliner....(he added the caption..LOL!)
And by the way...if any of you have ever wondered what a "hairless chihuahua" looks like...my Lulubelle comes pretty close. She has very light coating of hair on her body and her underside is completely hairless
We call her little "pig belly"