Discussion Starter
•
#1
•
I picked up Baylee from the San Jose airport at Midnight (yes that's right, 12am!). Her flight was one of the last three to arrive; we stayed at a hotel in San Jose and got home by Noon on Sunday.
For a 10 week old puppy who was alone for 6 hours, she was in the BEST of spirits when I got her. Her little tail was wagging so fast, and I put my finger through the crate and she licked it. She whined twice on the way back to the hotel but other than that, was soooo happy!! the pictures don't do her justice, I thought she looked pretty "big" for a chihuahua puppy but she's an adorable little thing :lol:
Here's some photos I've taken thus far. Kioana sent TONS of clothes so lookout for another "fashion show" post lmao
About 1am...sleeping so comfy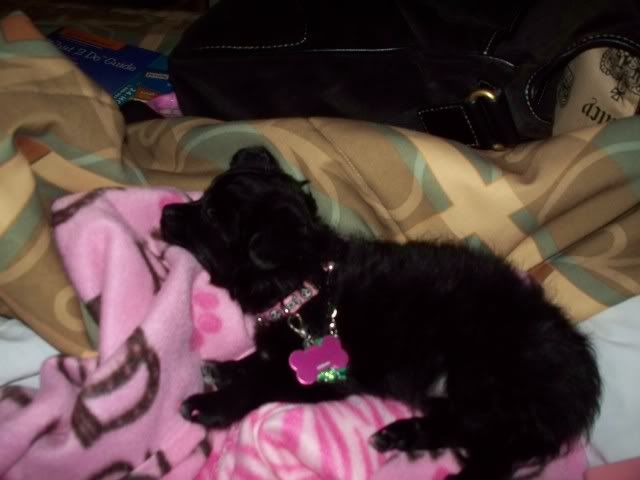 A little bit of breakfast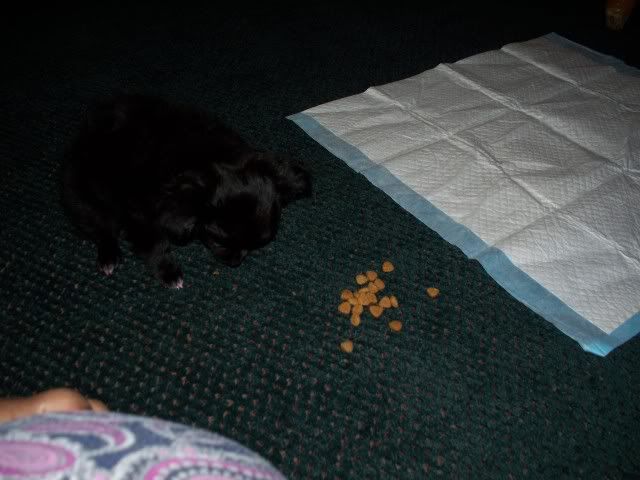 I bought an adorable xxsmall dress from eBay and it looked WAY too small for her, but I was wrong...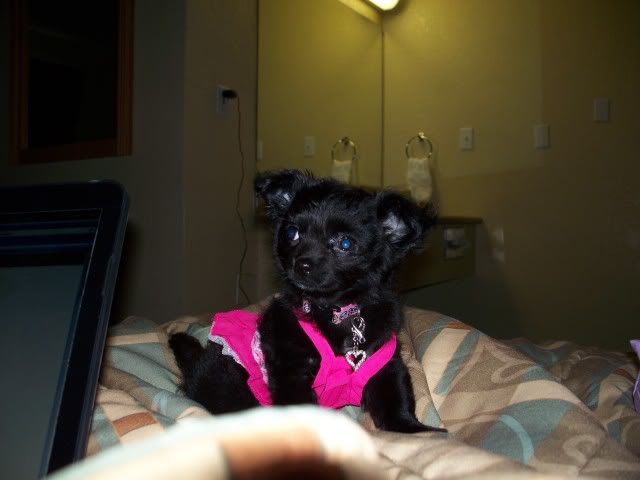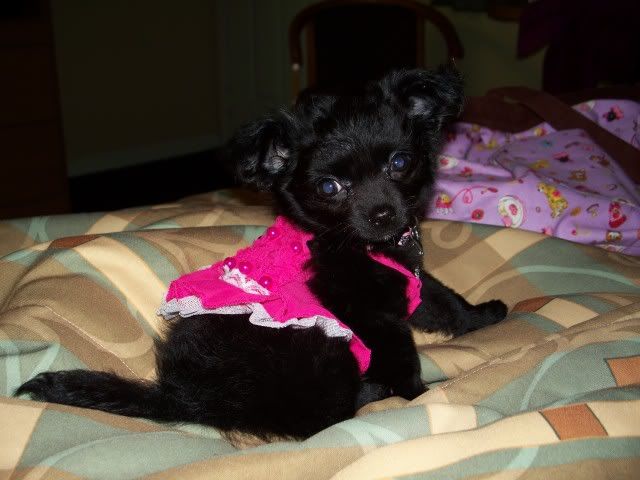 The Cutest Little Princess....on our way home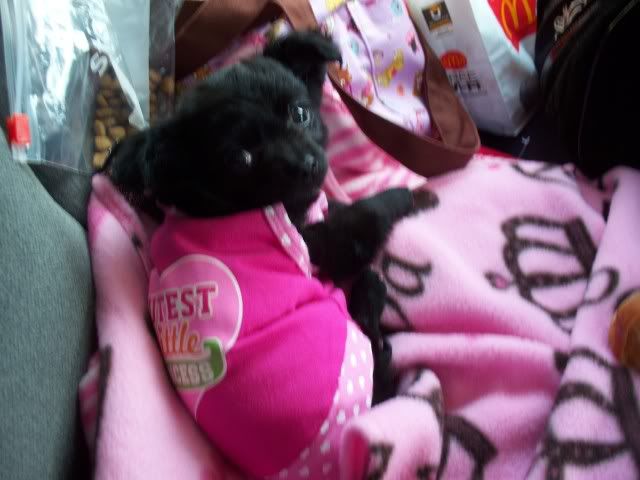 She's a California Girl now!!! Here she is outside enjoying the sun