Baylee Bleu: January 2011 to 2012
One entire year has gone by already, I can't believe it! Baylee will be 1 in a few weeks, and I just wanted to share a collection of pictures I chose for this post. I tried hard to not focus on tiny puppy pictures too much, but it was hard! Enjoy :ngreet2:
EDIT: Sorry, I put 2010 to 2011, but it's 2011 to 2012. Geez!!
Part I: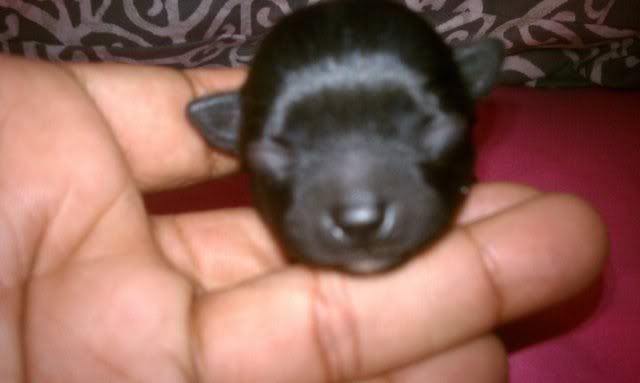 First one to open her eyes!