Discussion Starter
•
#1
•
The Puppies are 4 weeks old now and are starting to walk around a bit. I put them in the pen with something accross the doorway so mom can get in and out but for now the puppies can't.
When should I start offereing them food and do I start with wet food? They are just starting to get their teeth in, so I know I have to wait until the teeth are in a bit more. They are starting to get their personalities, Bear is confident and explores everything, Teddy is more shy and cries when mom isn't with him. They are sooooo huge. I am hoping once they are weaned they may lose a bit because they are so fat, they can barely waddle.
Theadore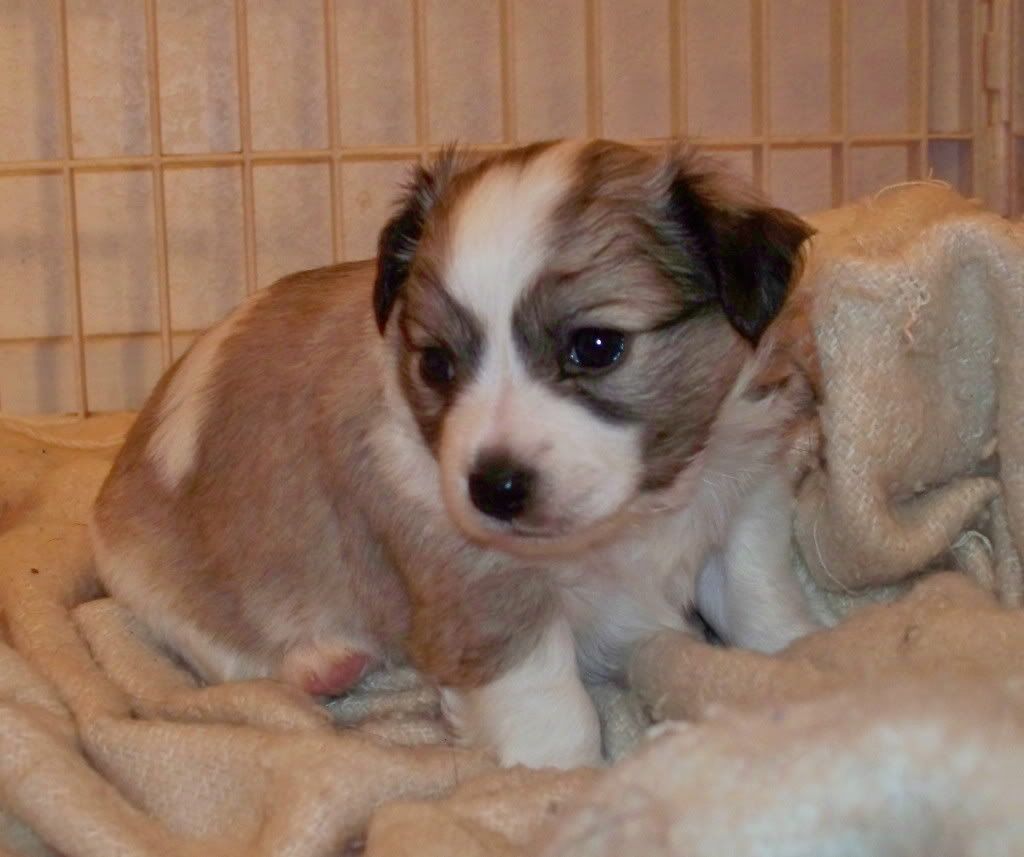 Bear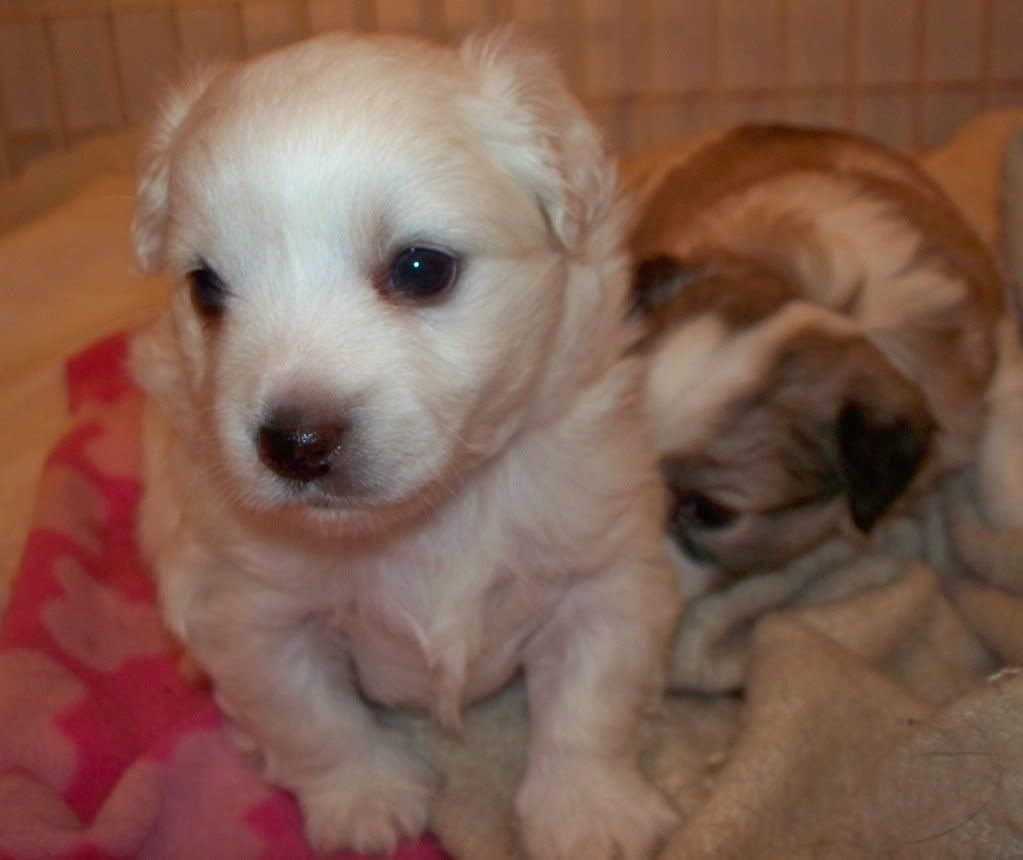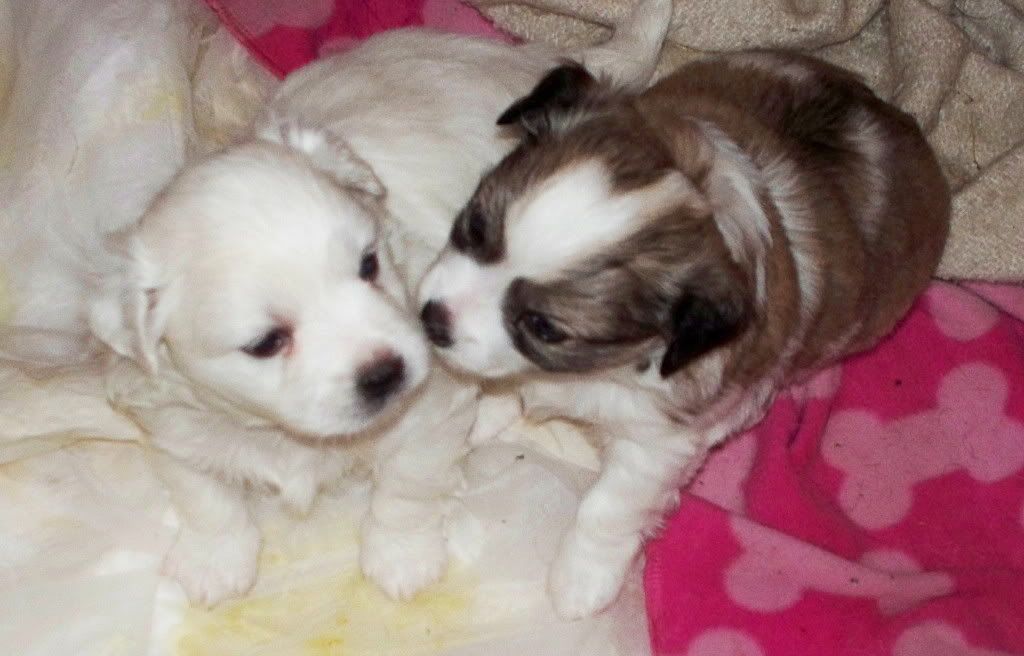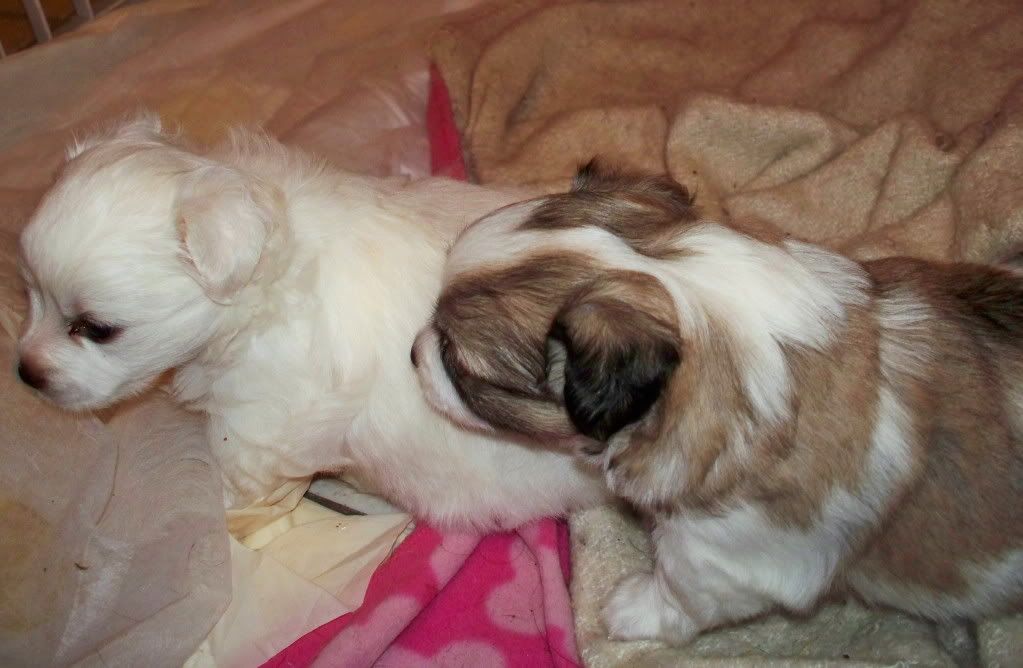 It's funny how the cold makes good friends out of two animals that usually ignore each other.