Discussion Starter
•
#1
•
Okay, I'm still figuring this thing out, so all but one of my pictures here are really big, and I don't remember how I got the small one to be small...:confused5: But anyway, here are a few pics of my lil' guy...these aren't the best pics, but they're all I have on my computer at the moment so they'll have to do.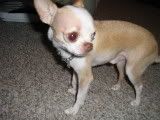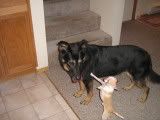 Pestering my other dog...his favorite pasttime, lol.
Waiting like a good boy for me to pick him up and put him on the floor.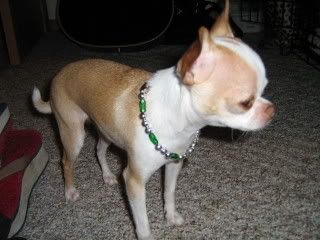 Trying on a necklace/collar thing that is too big (and a little bit girly anyways hehe)