Today we went to PETSMART for a Halloween Costume Contest and there were a lot of cute and funny costumes there so Bella and I thought we would show you her competition...
Bella waiting to get her picture taken...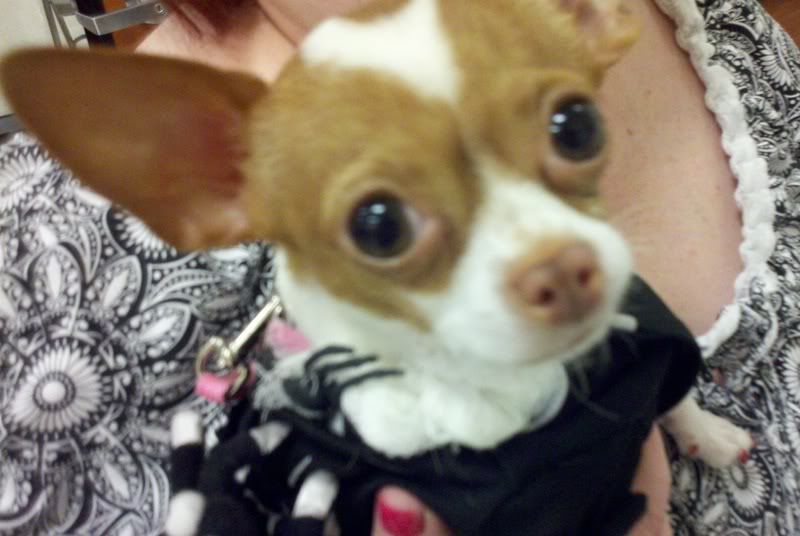 He ain't nothing but a hound dog...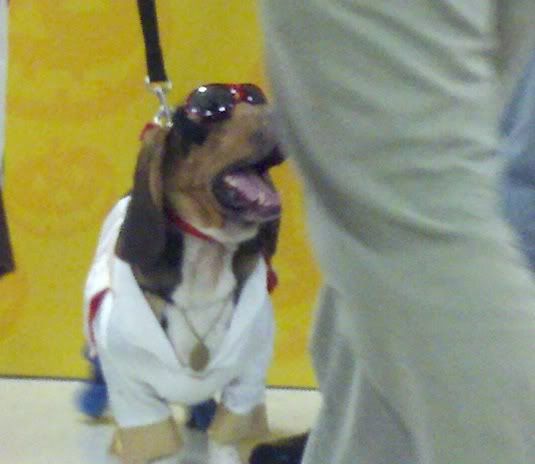 in blue suede shoes...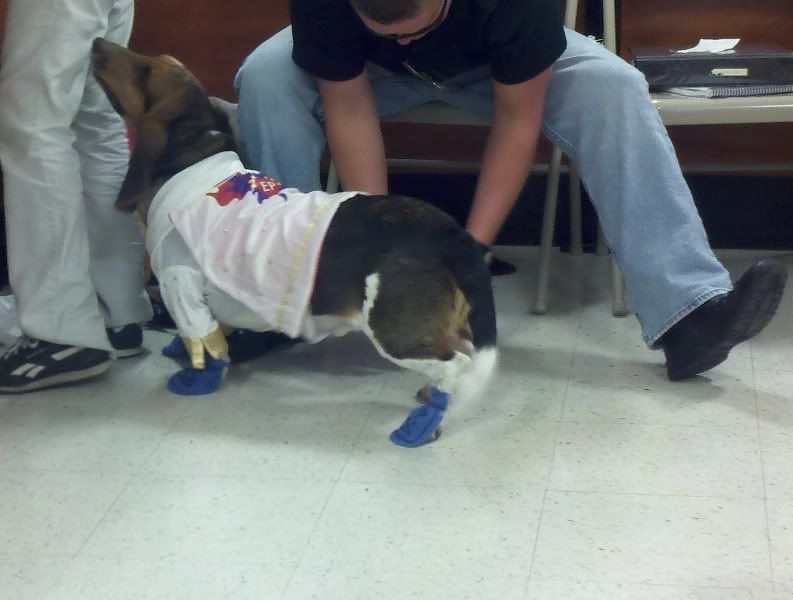 Still waiting..
.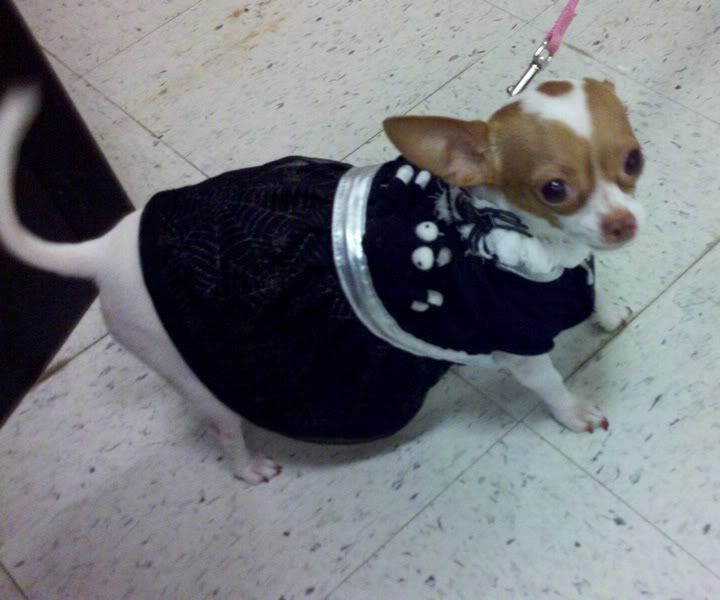 The M&Ms Mandy and Mufflels...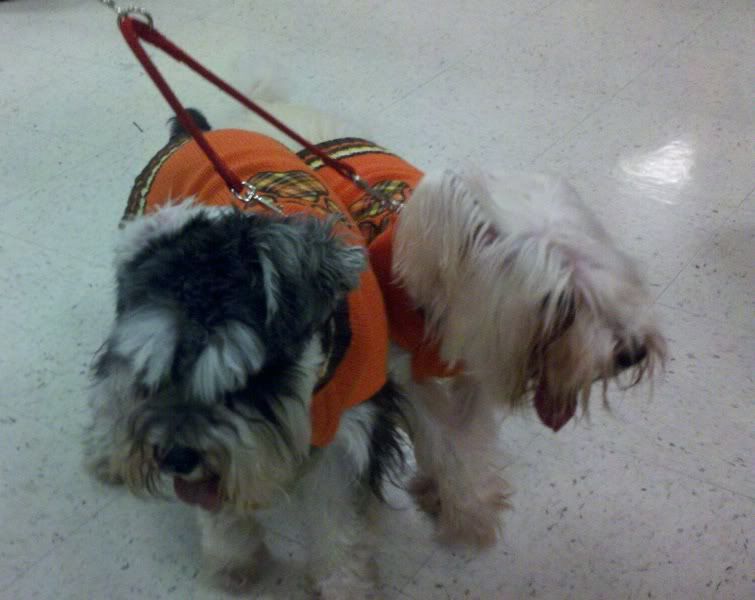 Ladybugs and Bees everywhere...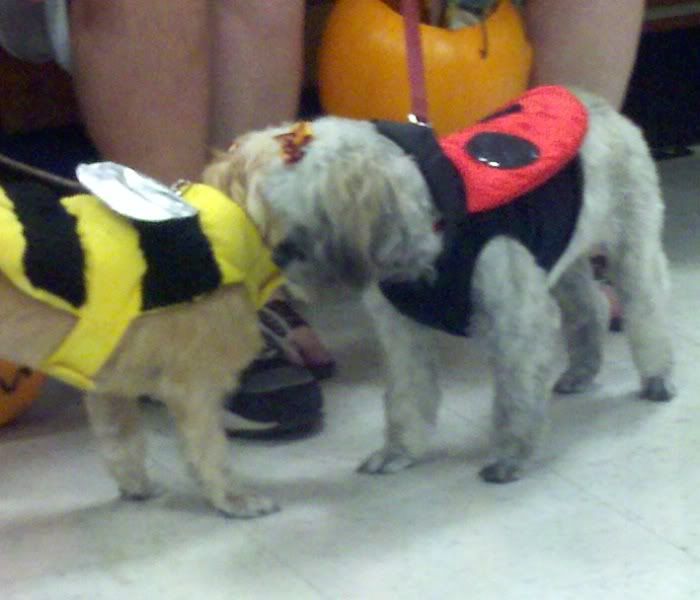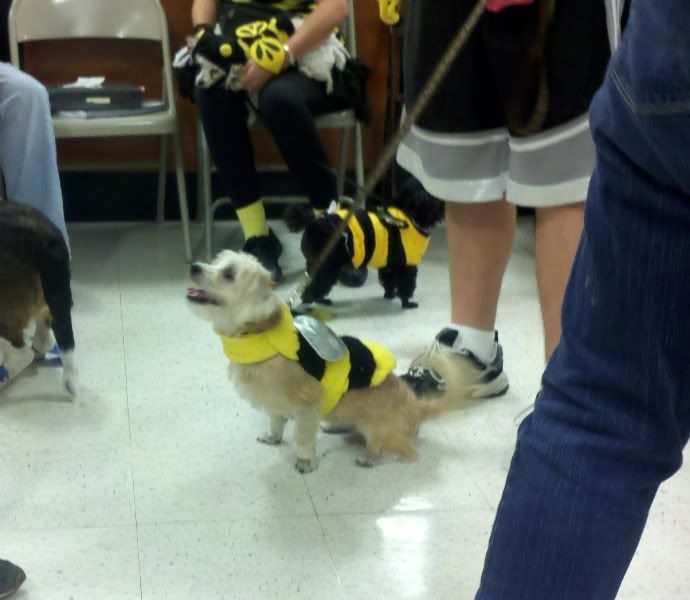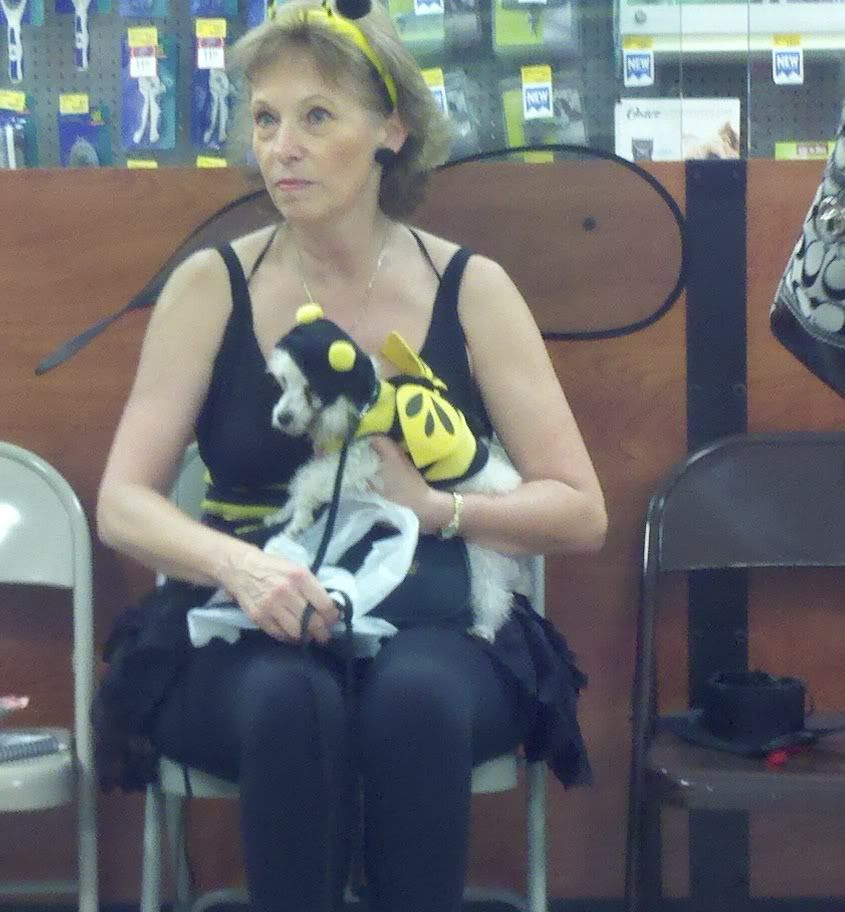 Mommy I am getting tired of waiting...
Muffels smiles...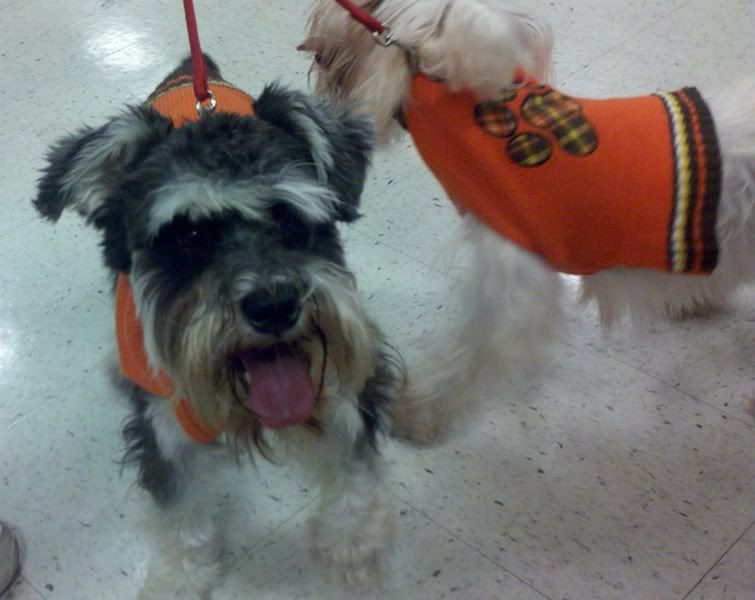 There has to be a Witch...

and a Ballerina...