It's been 5 months since Lina returned home to Kristin. Bella is adjusting to life without her big sister, Lina. She misses having a playmate, but she enjoys the undivided attention from my husband and me.
Bella is adjusting to a
quieter
life without Lina, her "partner in crime".
The girls used to play wrestle together, chase each other, run zoomies together, and even take naps together. Lina would start barking when she hears a noise outside and Bella would join her. Bella rarely barks on her own. When my husband or I play with them, both girls would "attack" us with lots of puppy kisses while their tails wagged at super speed. If we're cuddling with 1 chi, the other chi wants to cuddle at the same time. If 1 chi is sitting on our laps, the other chi wants to sit on the same lap too. If we're taking a nap, both chis join us for a nap. They loved taking walks outside together, both of them stopping at the same time to sniff the same spot of grass, both jogging alongside us in the park. They loved going with us on our vacations, and adored seeing and exploring new places. Our little family was in chihuahua bliss. *sigh*
"Mommy, I can't pose for your camera!"
"Going for walks is not as much fun without Lina."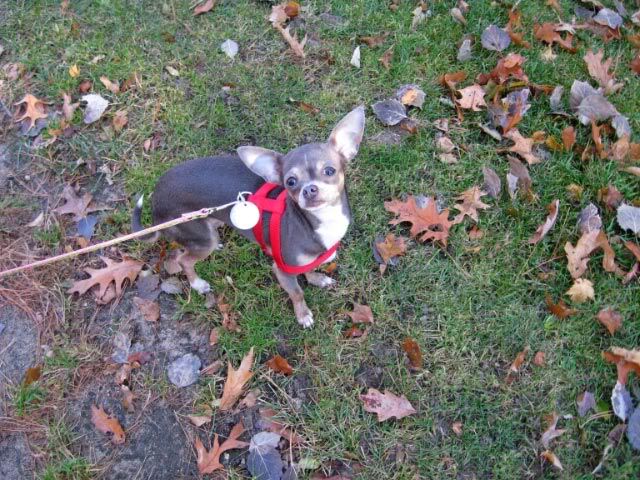 "Wow! I got Daddy all for myself..."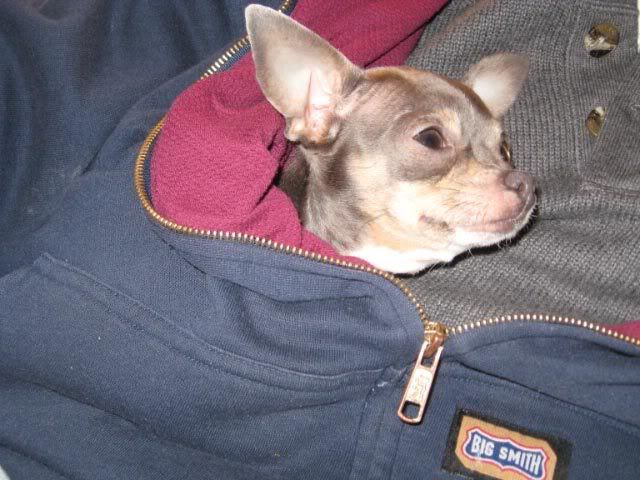 "Who says I'm spoiled rotten? Cuddling with Mommy.......zzzzzzzzzzzzzzzzzzzzzzzzzzzzz."