We spent most the day outside, hubby gardening and building a above ground planters box for James grave, CJ playing in his kiddie pool with Rocki, Daisy and I playing ball. I tried to get some videos of her playing, because omg she would go after the ball end up doing a nose dive, a summersalt, and than get the ball. Or she get the ball come running at me full blast and than surve off and go in another direction. She even tried to steal Rockis piggie toy and that didn't go over well, lol.
After all the playing, Daisy was panting so she got some water, and than she got a cooled off with some water. Than my son thought that since Rocki was having so much fun in the kiddie pool that Daisy MUST join in too. Sadly Daisy doesn't care for water still. Rocki was the same way so we're hoping she'll get better. So we sat under the umberlla and cooled off since Mommy is very light skinned and burns easily in the sun and drank water.
So here are some pictures of a wet Daisy or as my hubby calls her a water soaked rat. Poor little thing was so tuckered out after we got in that she fell asleep.
Rocki and Daisy with food and water, Cj brought them, lol sadly he brought them cat food instead of the dog food. But the water was the importation thing.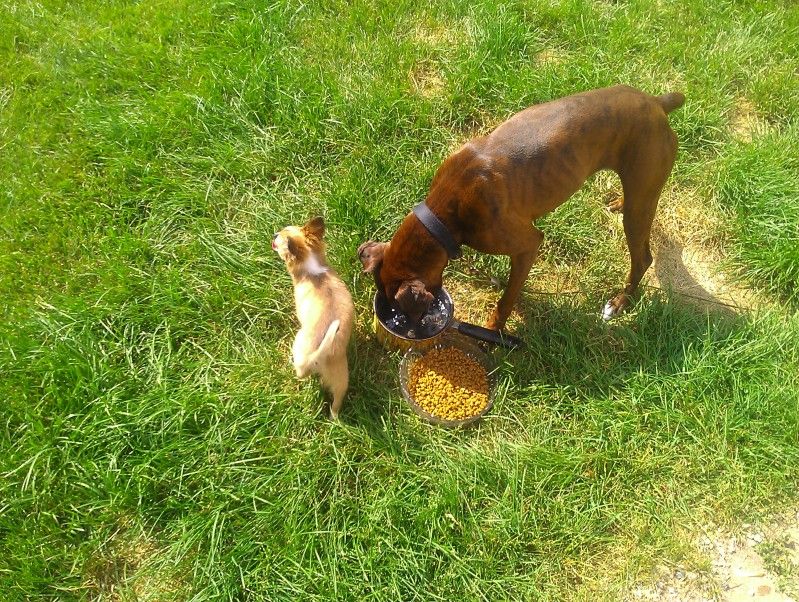 Looking for Daddy out by the veggie garden.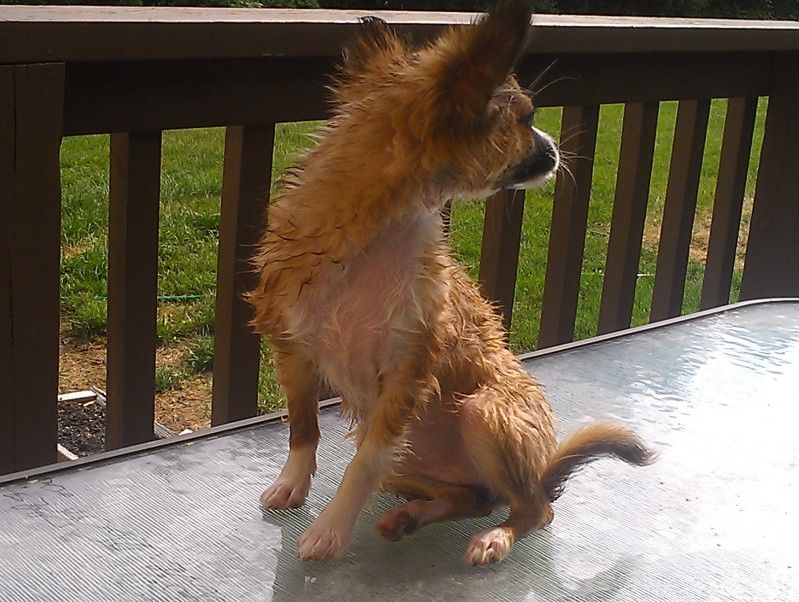 Watching Rocki play with CJ in the kiddie pool.
Than her trying to do her modest modeling.