Discussion Starter
•
#1
•
I picked up Addy on Monday. Sorry this post is so late. The time change has been killing me all week. I never did get to make up the extra hour of sleep...especially with a new baby in the house.
She is a Doll! Just sweet as can be and very smart! My husband did not want another but has already fallen for her
The other 2 are still getting adjusted to having her around. She is soooo much smaller than they are. She weighed an even 2lbs at the vet this week. She will be 12 weeks tomorrow.
My daughter giving Addy kisses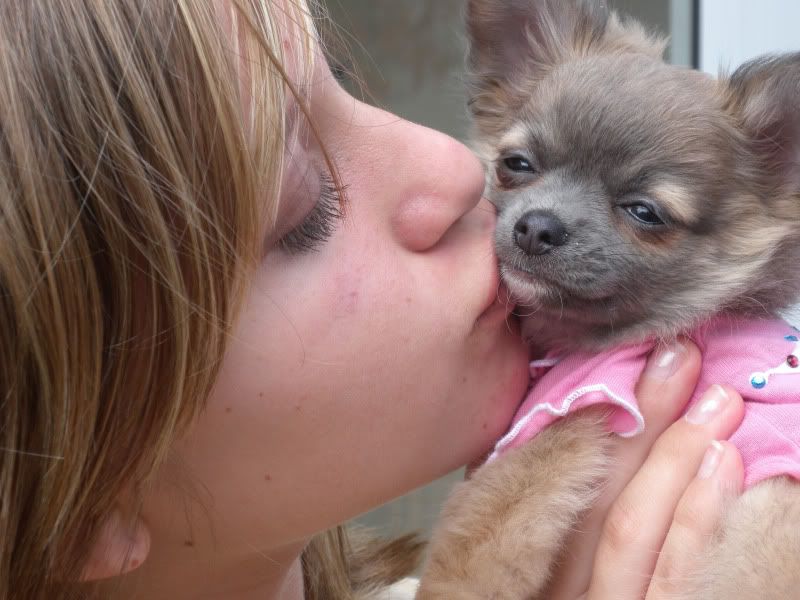 Mia and Bailey checking her out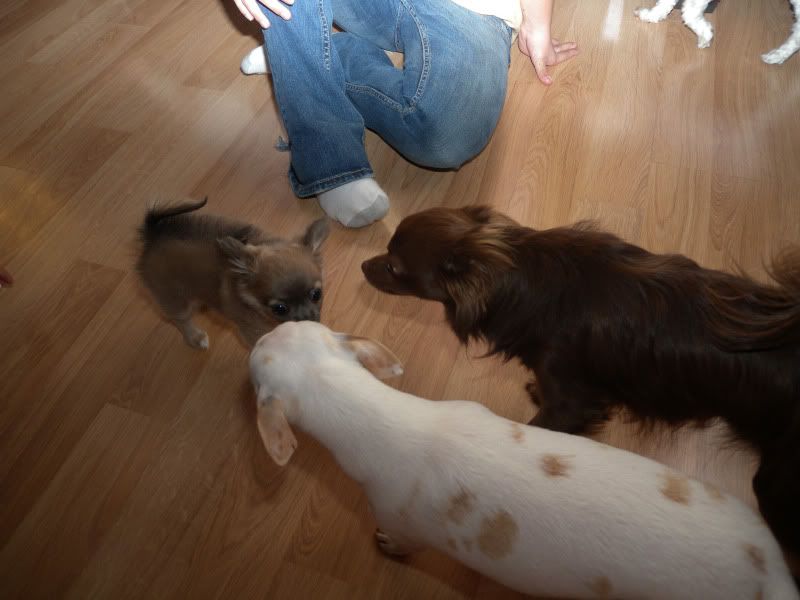 This is my son getting kisses from Addy. She LOVES kids. She is always running in their room looking for them and cries if they are sleeping or at school. So cute.