I took these back in May, but haven't shared them here yet!
Also included (the larger, brindle chi) is my aunts dog who was from a mill. She is very scared and bonded only to my aunt and is okay with women, but scared of men. She's was really bad. but is becoming more and more outgoing as time goes on.
"Precious" & Betty size difference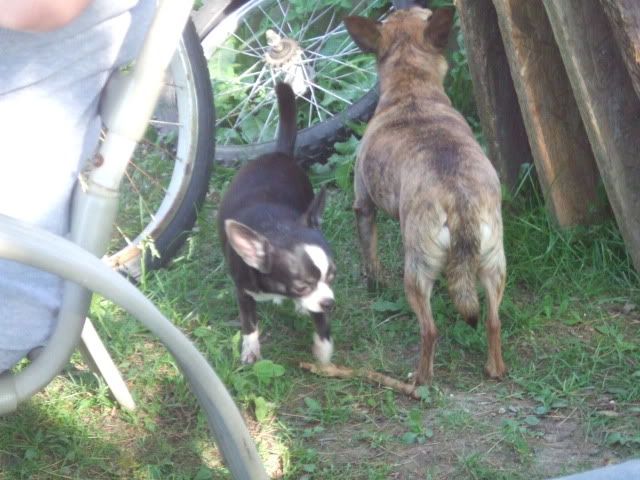 Betty gets some itchin' from my aunts brother in law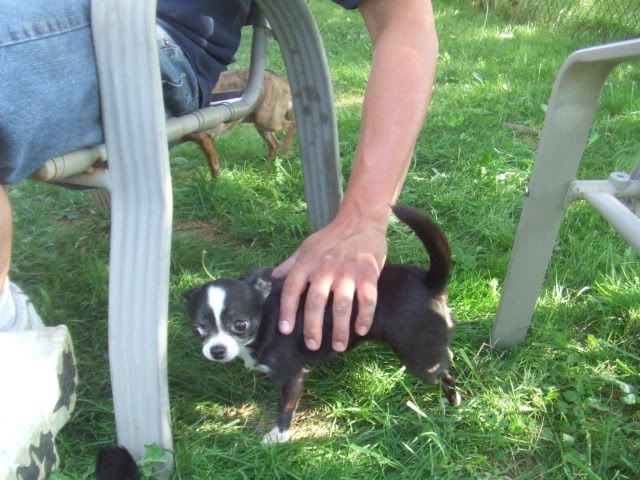 Goose: You is beeg and scawy - but i are jealoz an wanz itchez too
this wuz so worf tha scawed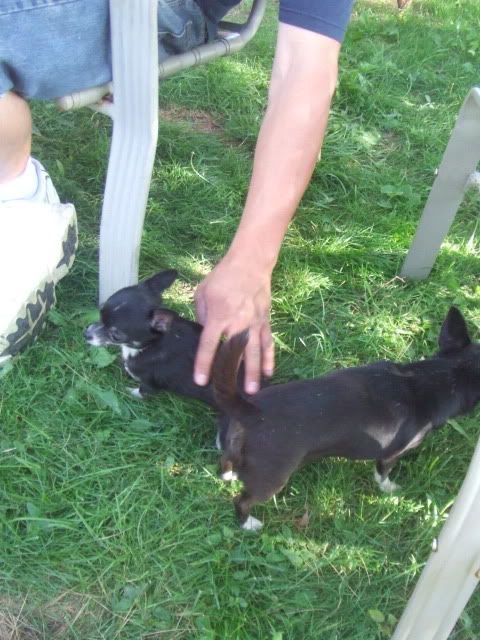 theez is mah cwazy happee face
bett: waitz a meeneet! dat wuz MY handz
Precious is happy because MOMMY is talking to her!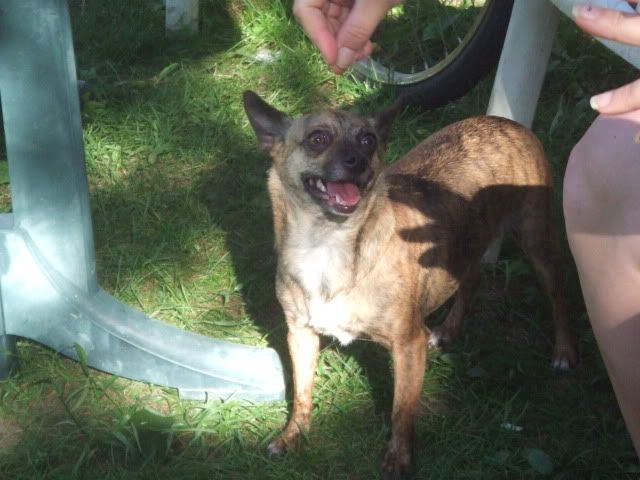 (psst.. is it bad that I have no idea who this is?) I SMELLZ YEW GRAZZ!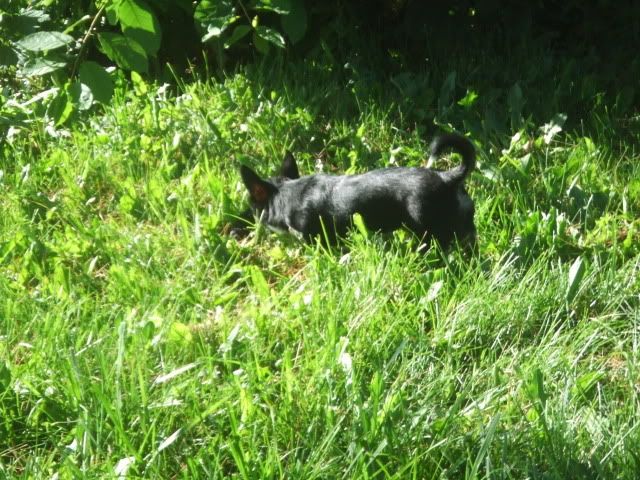 Betty investigates mommy washing off an old bird cage: Mmm.. smewws wike POOP, i likes to eet poop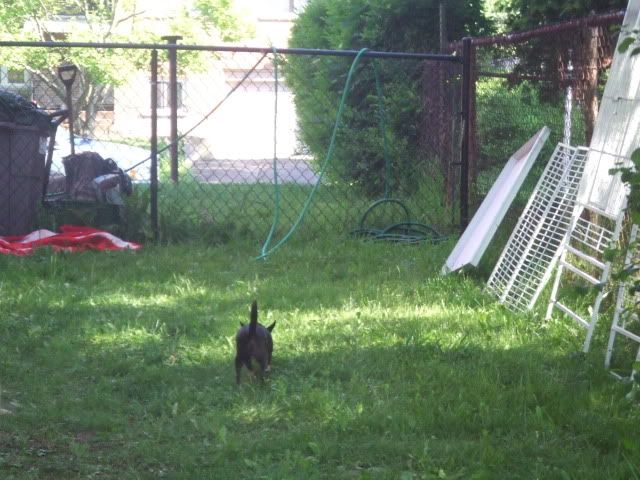 BrotherInLaw of the aunt tries to show Precious boys aren't all bad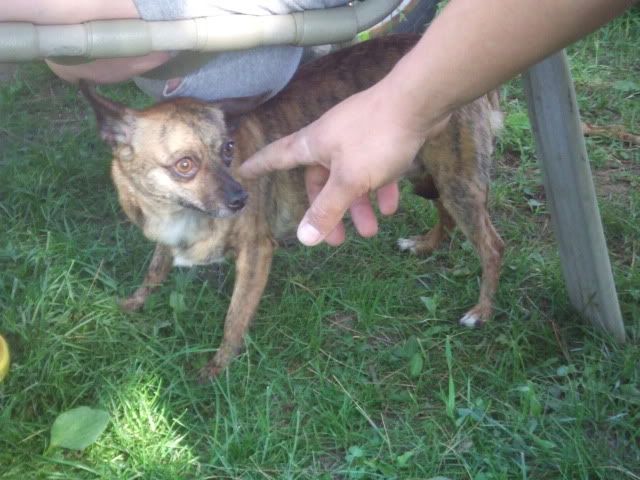 (Precious disagrees!!)