So, we got the gifts Friday - but I've barely been home so I just got to post these now.
A BIG THANK YOU to our SS pals, BabyLove & Sherri!
Okay, so this is a little blurry: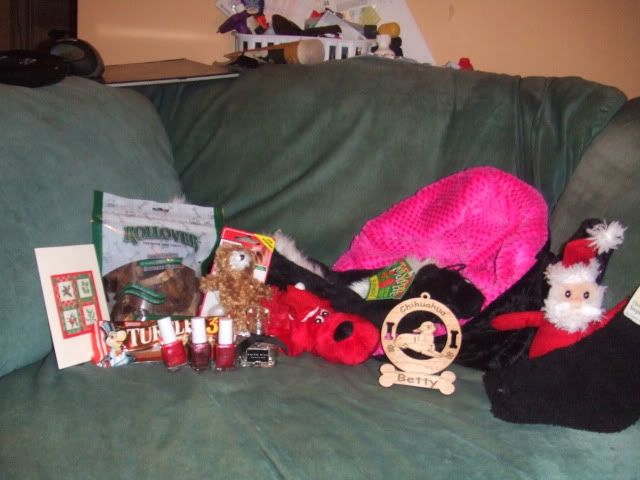 For Mommy: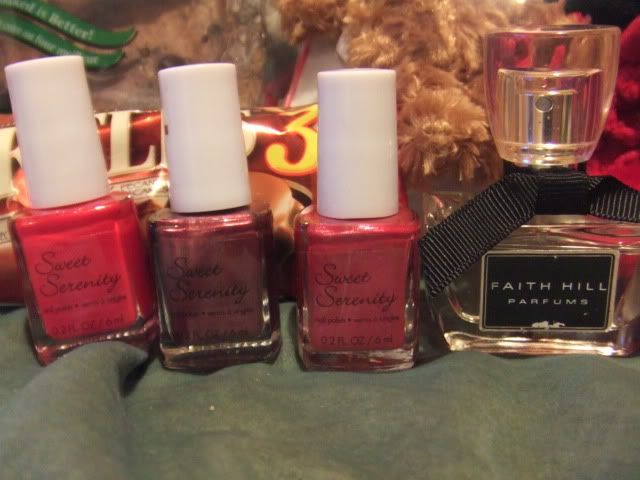 (Hahah! I love this scent! Awesome choice, SS!)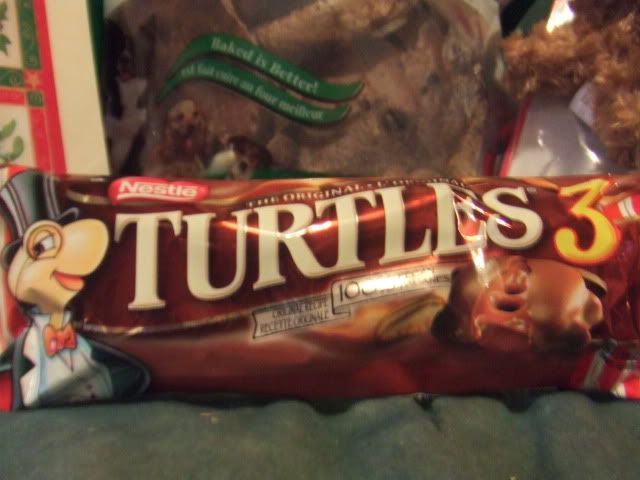 (I ate these pretty much right away. I hadn't had dinner yet. LOL)
For Betty (and the awful siblings):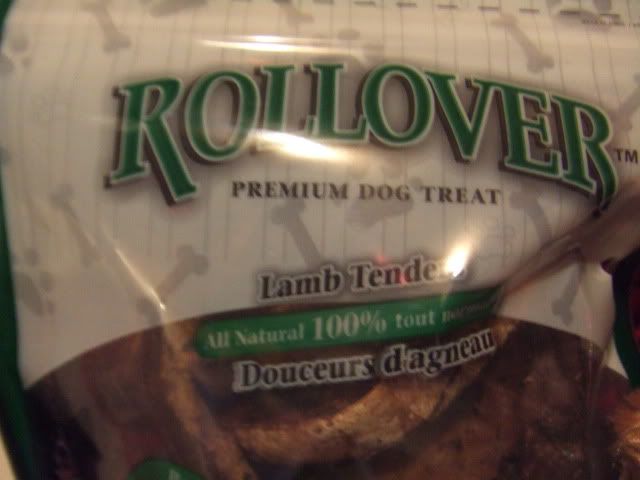 (Dehydrated lamb lung-huge hit!)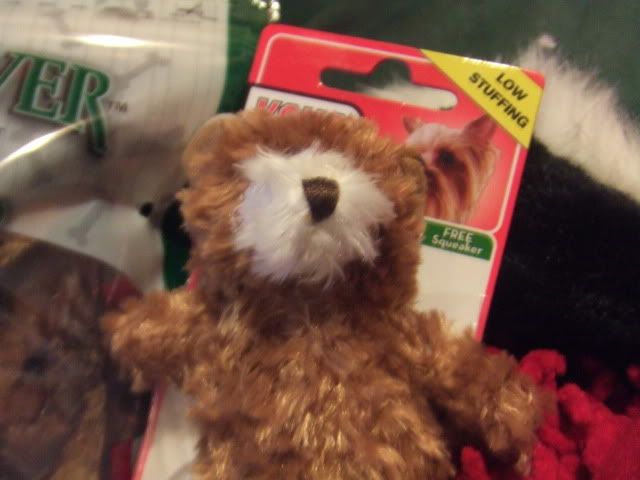 (Wee Kong stuffed bear! IT SQUEEKS! Bett's first toy I ever got her was this in a duck version.. she loves that thing! Another awesome choice!)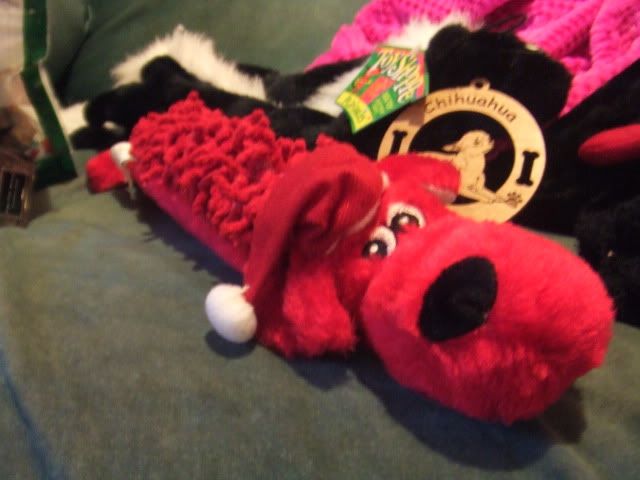 (Xmas Loofa Dog! Goose and Oona carry this around and beat each other up with it.)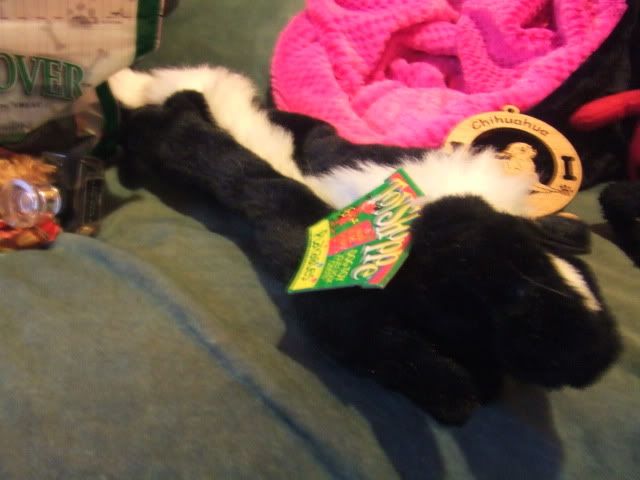 (Stuffing free skunk toy. These are always a hit, esp. with Goo & Oona.)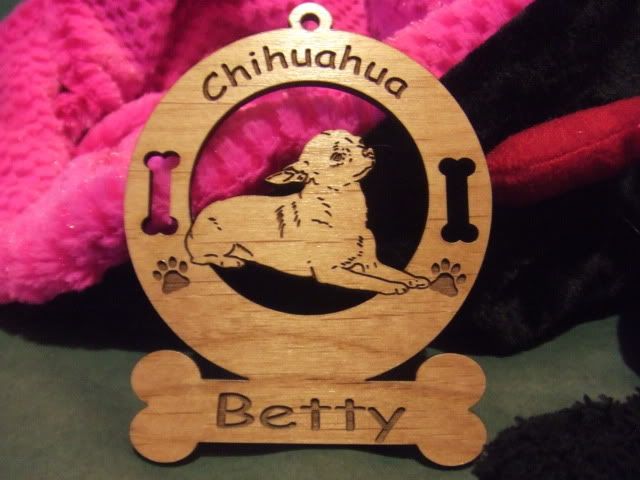 (AWESOME Chi decoration!! I will be hanging this on the wall!
)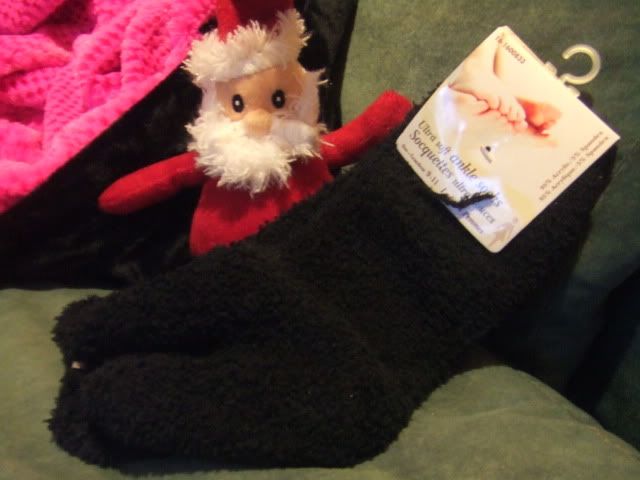 (Fuzzy socks for Mom and a Santa toy for pups - I love watching them run around with a Santa in their mouths!)
AND FINALLY!
Betty got a snuggle sack! It's PINK and black. PERFECT for her! She adores it.