They were desperate for chis yesterday to film for Fox 5 so I contacted my breeder (and one of my best friends) and he got a lot of his chis out there to help. He runs chi meet ups etc and knows every chi how they are related etc.
Well our day started very early as my munchkins had a 4:45 AM wake up call. They were not amused by that but we needed to be in DC (which can be a nightmare in rush hour traffic) by 6:30AM. They did awesome! I was so proud they were on their best behavior with other pups (even a naughty one) and humans. Oh and grandma was there and they did not go into Operation Protect Grandma mode!
Bg was in the first heat (dad orange sweatshirt) and Sonny in the second heat. The first run BG was a little confused. They delayed it a little due to live TV and the ground was wet (it was still drizzling) so she did not do a very good job. She lost me in the crowd and just followed the other dogs. Sonny Won his heat! Round two came and BG did better but she stops and prances across finish line LOL and Sonny beat the reigning champ by 1/2 a field LOL. Last round (in their Redskin gear) they both won their heats. Neither ran full speed they both kind of jogged
but they had fun.
Family Reunion (Cujo-fawn chi is 1/2 bro, Stella- black chi is full sister & littermate to BG, Sophie- red bow chi is 1/2 sister)
Sonny vs Stella size (full sister and littermate to BG)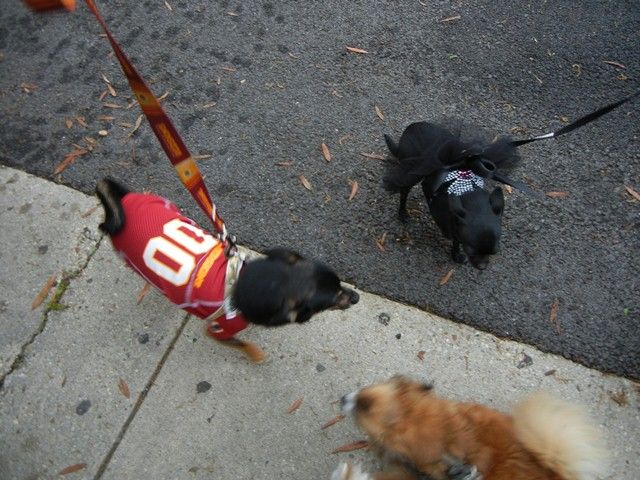 BG
Sophie and Lola (1/2 sisters)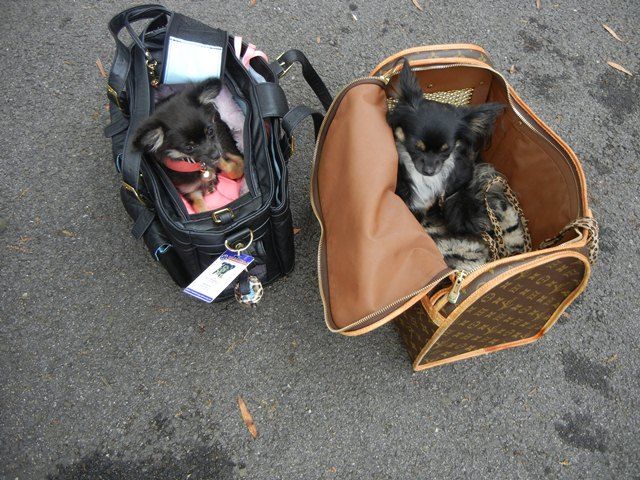 BG & Sonny resting between races in my folks arms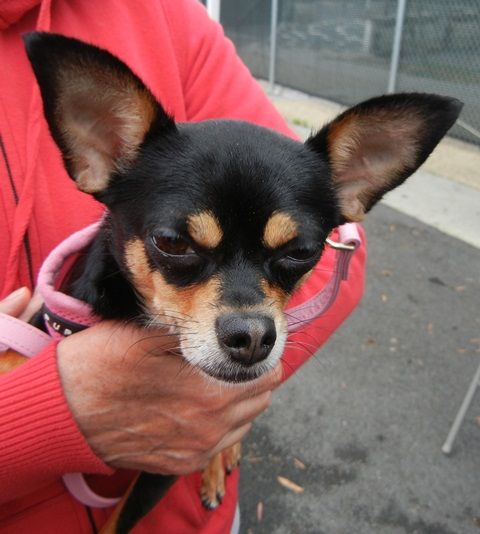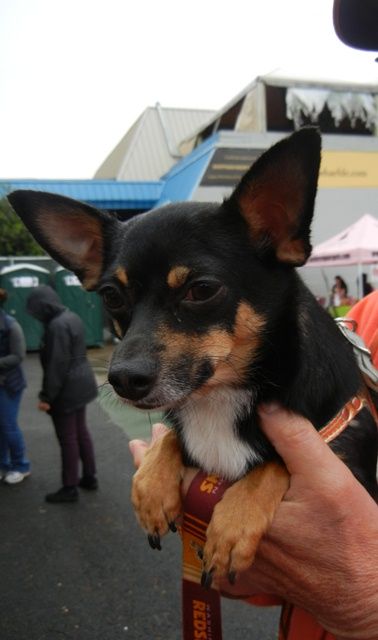 Sonny and his breeder Ben (he remembers and still loves Ben)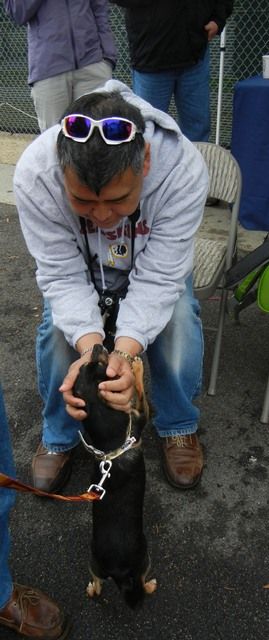 BG passed out in the car ride home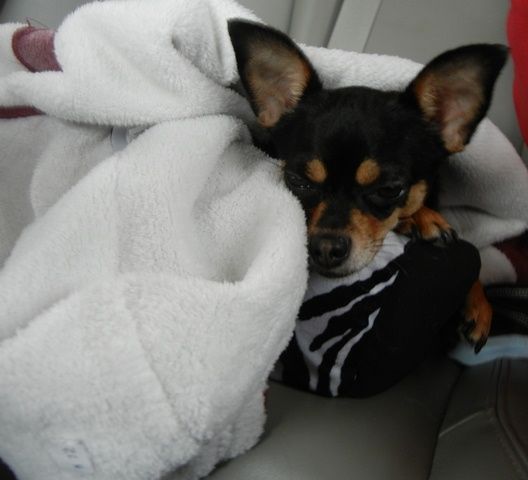 The link to watch online:
Holly Live:Running of the Chihuahuas - DC Breaking Local News Weather Sports FOX 5 WTTG
Please ignore the long nails I forgot to get them trimmed been a little busy but they were trimmed yesterday (while they were tired) so they are ready for Saturday