Finn and I went hiking near our home in Colorado (our house is barely visible at the top of the mountains behind us). Lots of wind, but the sun was strong. The photos don't show enough of Finn, but he LOVES hiking in his pouch, especially when we encounter big dogs way below him!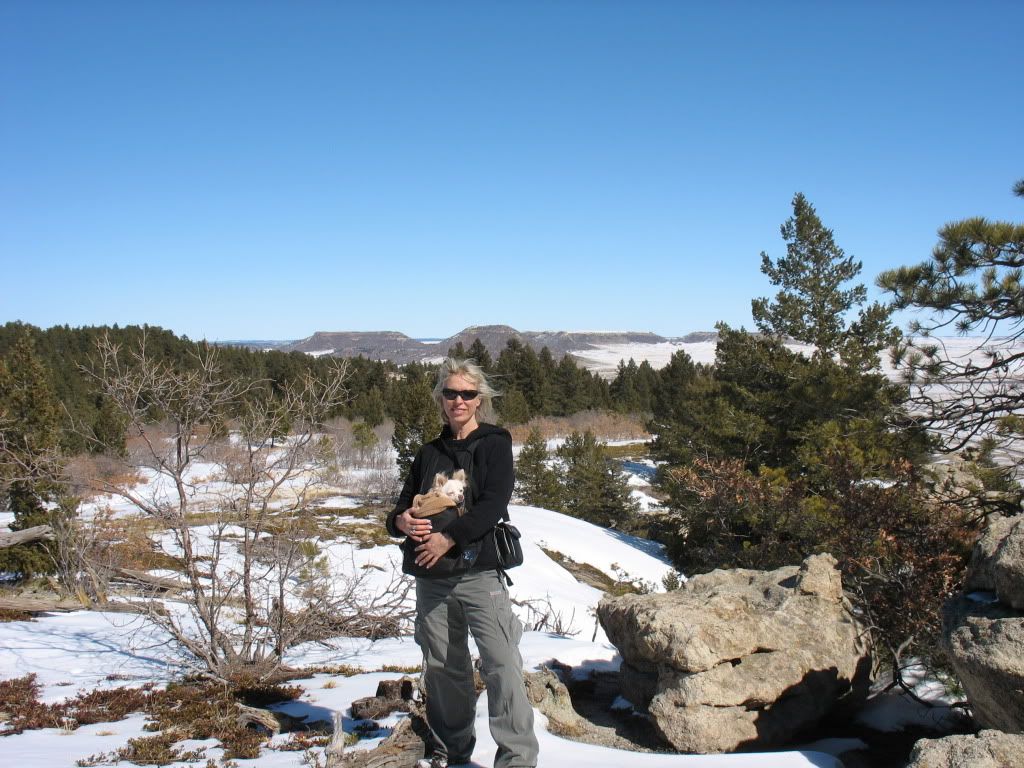 Midway through, Finn was already nodding off.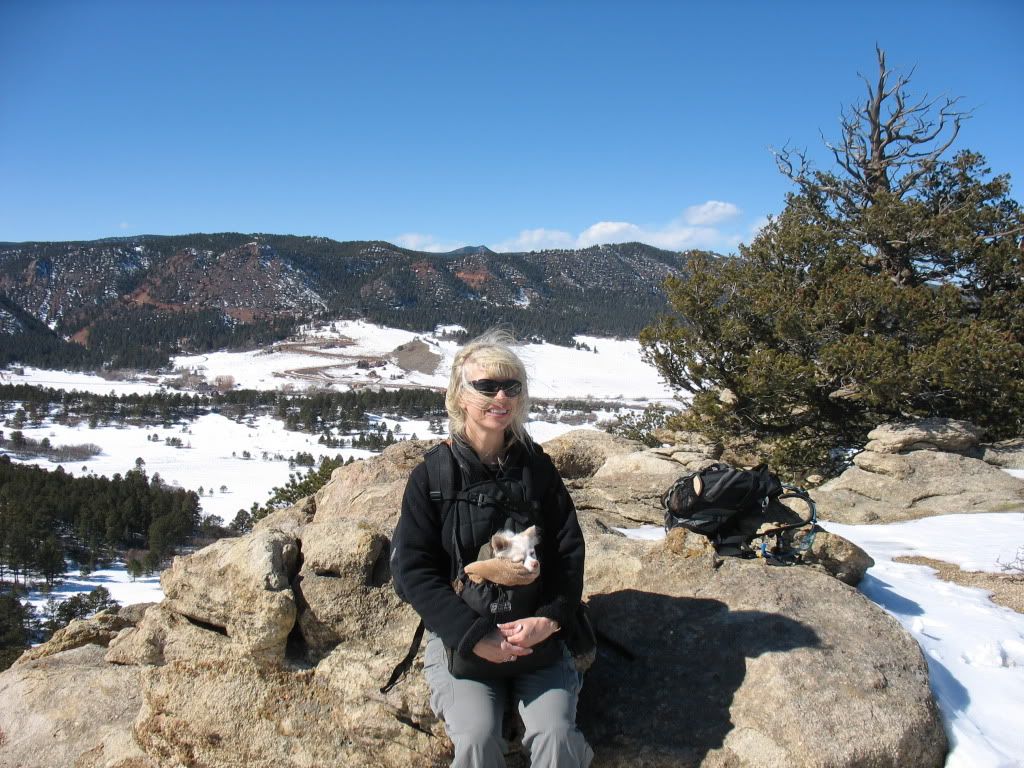 After, Finn had a long nap in the sunshine at home.