Billys secret valentine came today and it was............ELISE
The postman left me a huge package today.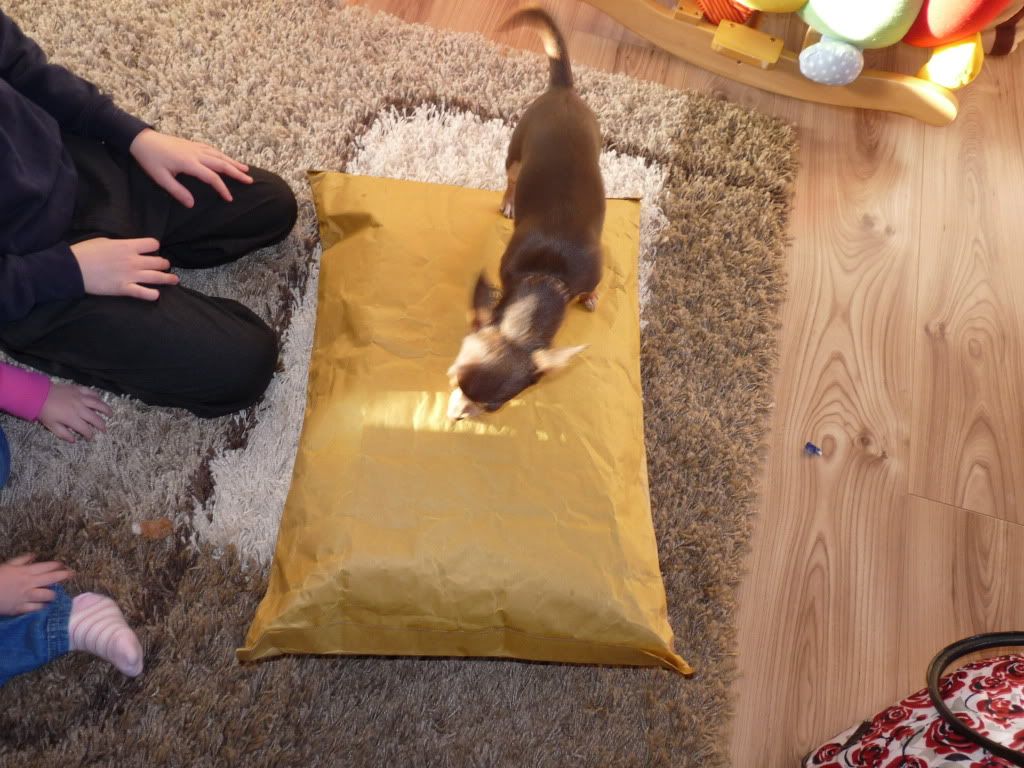 I helped mummy pull the tape off.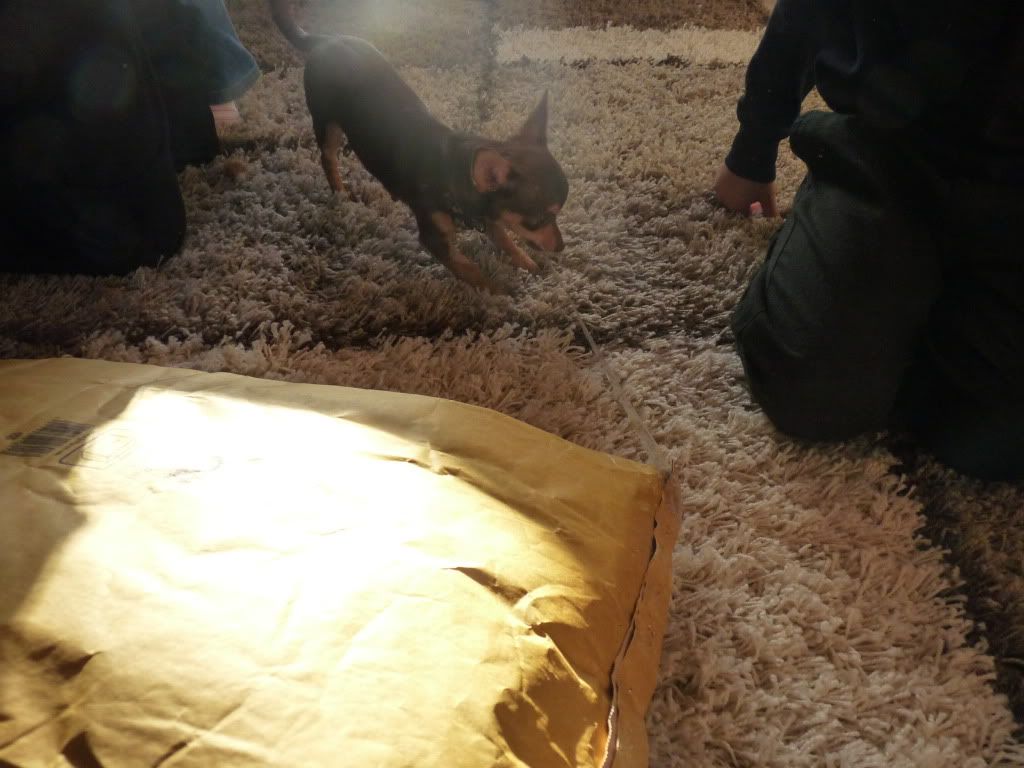 And I looked inside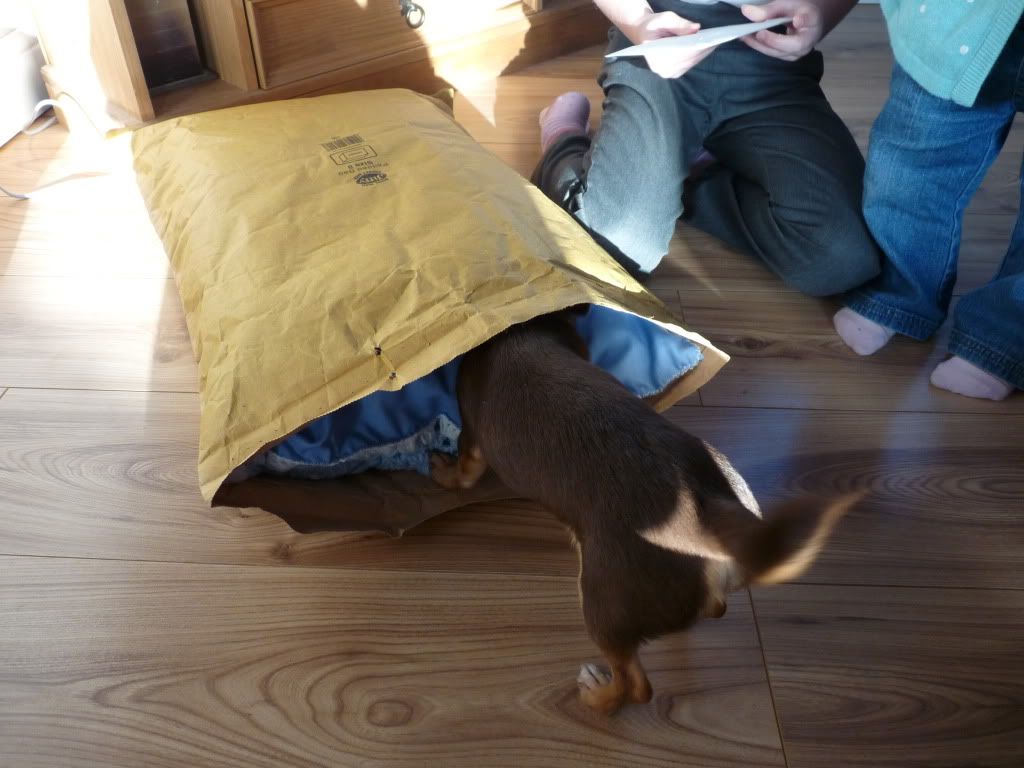 I got a lovely card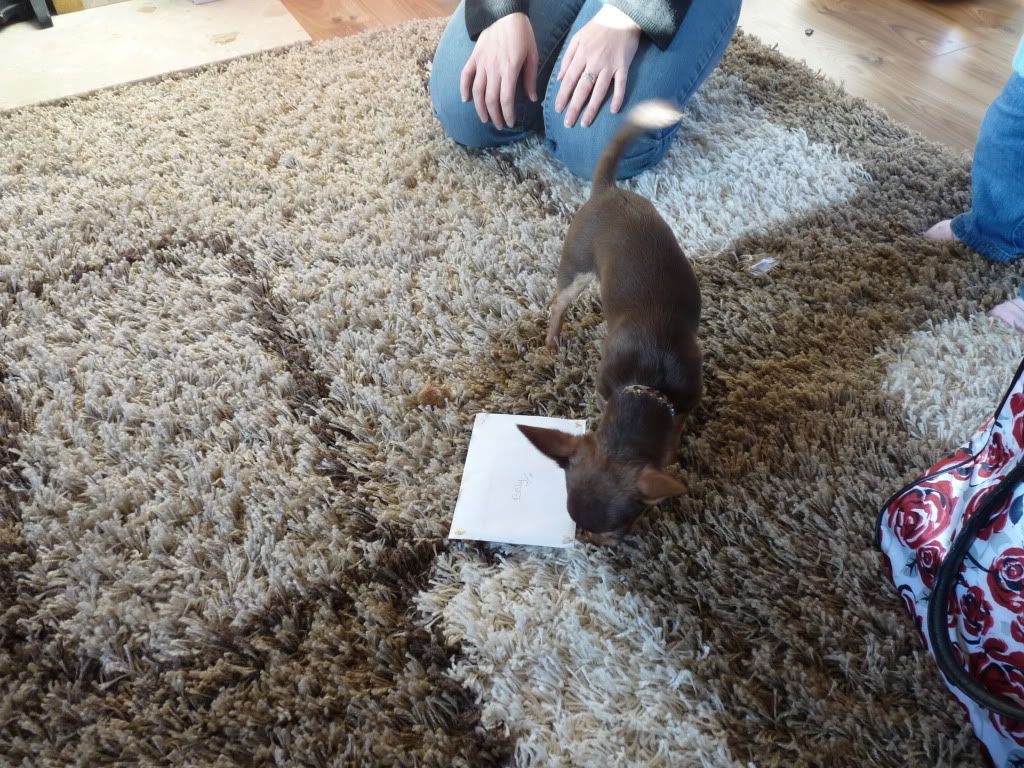 And a BRILLIANT bed that Elise's mummy made all by herself!
And I helped mummy open my other presents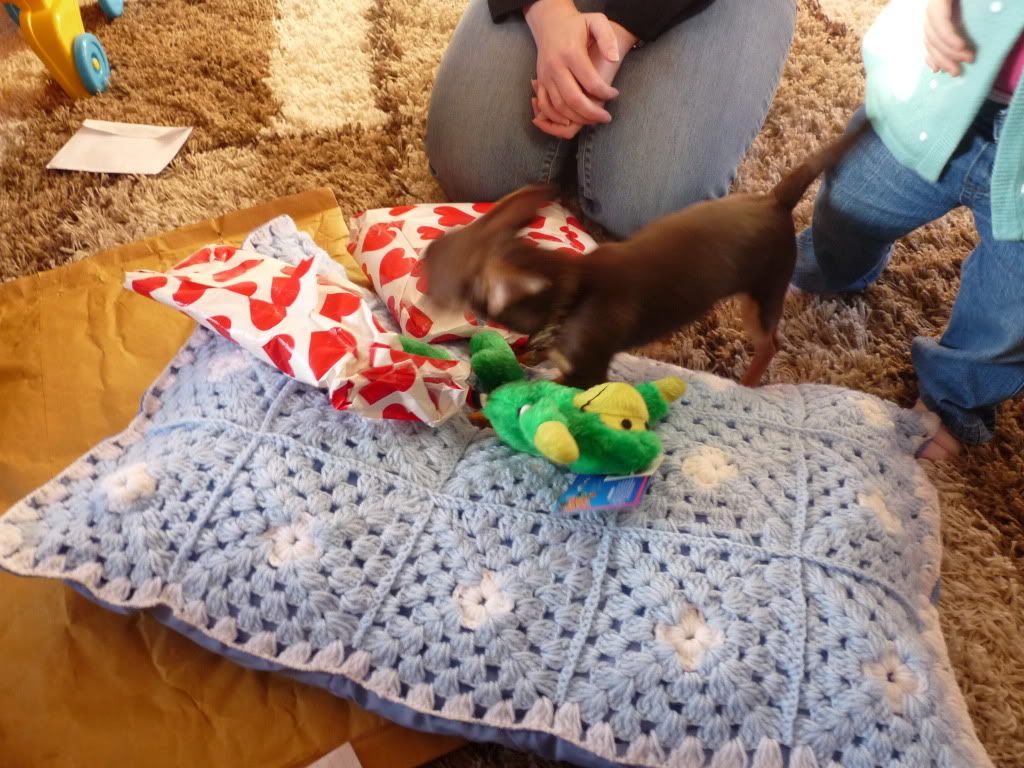 I got a brill green monkey and a beautifull blanket which even has my name on it!! I was sooooo excited!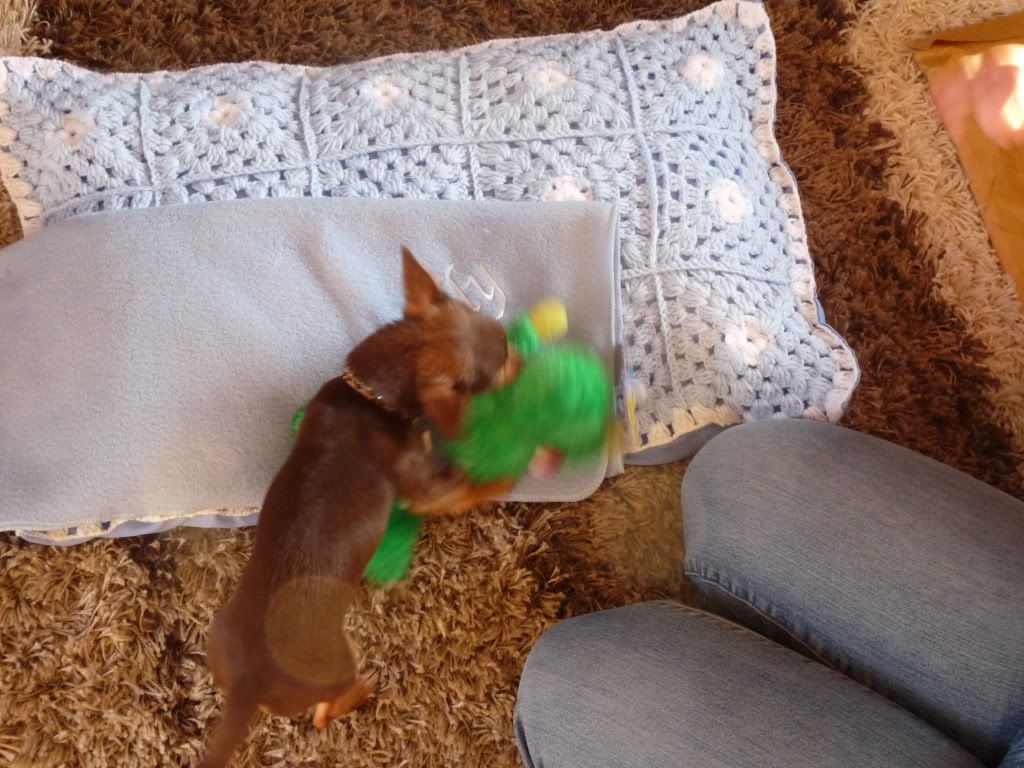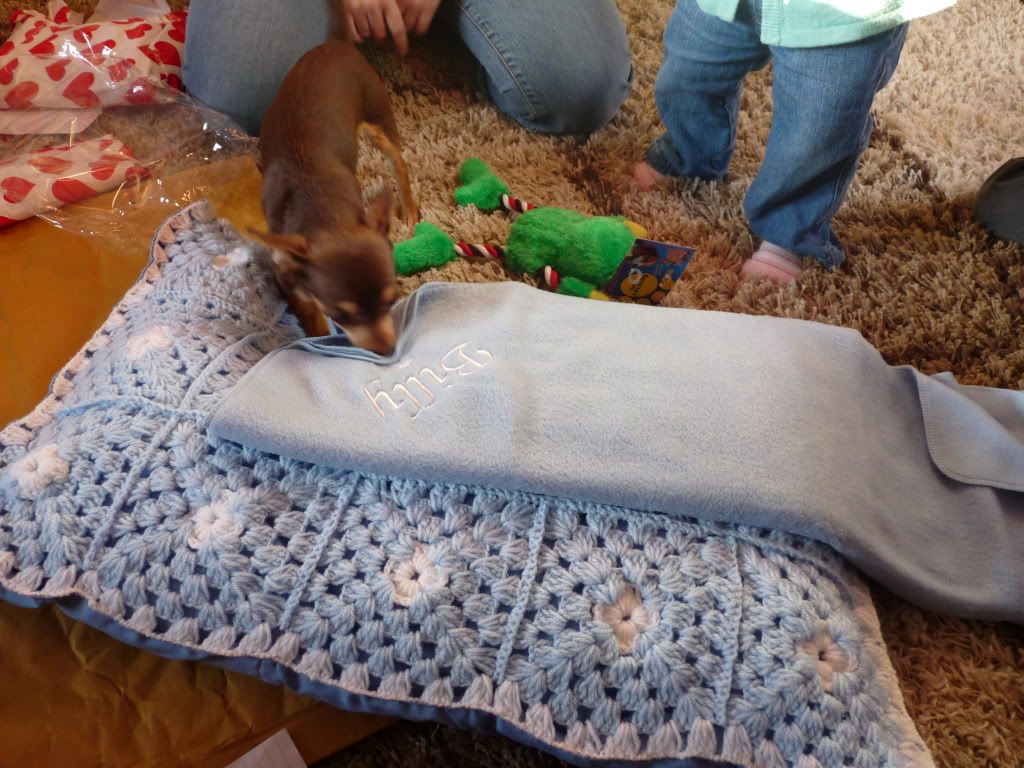 I am so happy with all my great presents!
Thank you Elise and Princess....We Love You Lots! xxxx