Discussion Starter
•
#1
•
Here's some piccies from breakfast this morning. We did a gorge day b/c I have to work through dinner tonight, and I want to get rid of this turkey before it goes rancid.
Here's what Stella started out with. Lower back. This is actually 2x her daily ration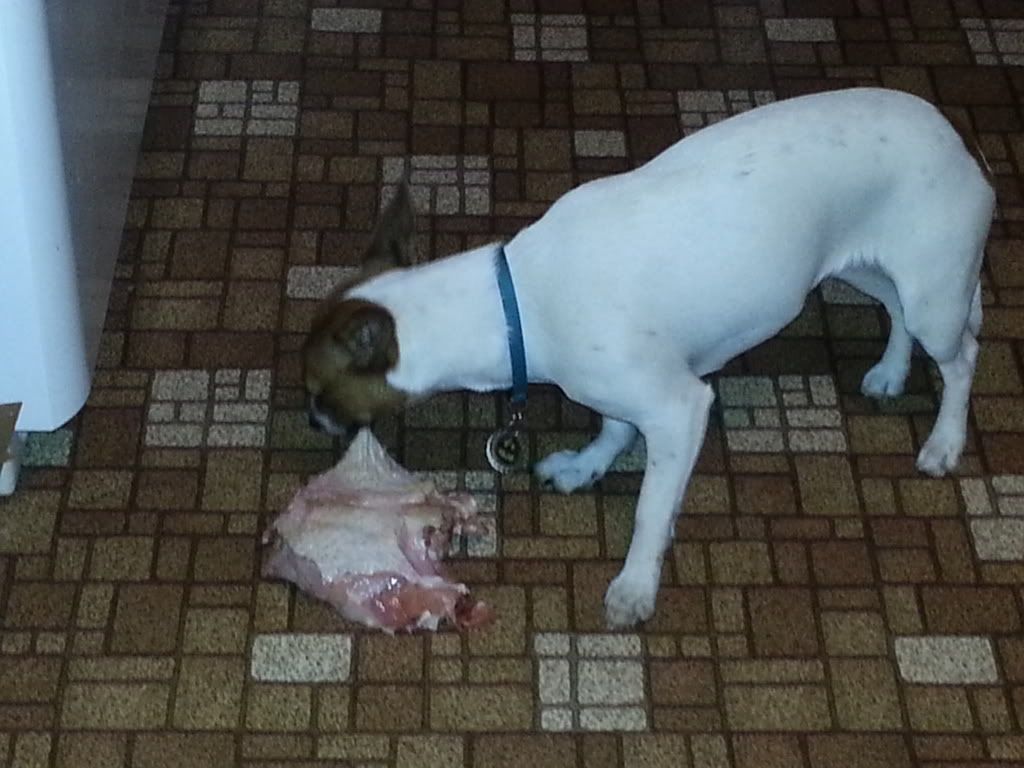 Here's Naomi enjoying her ribs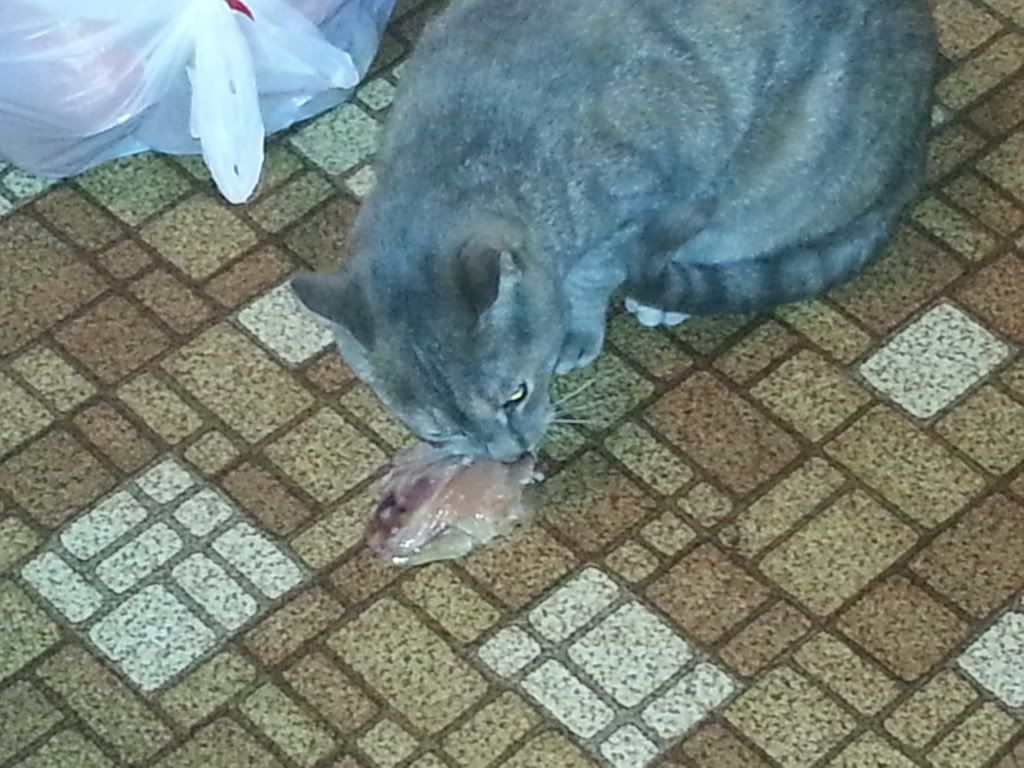 And Gideon with his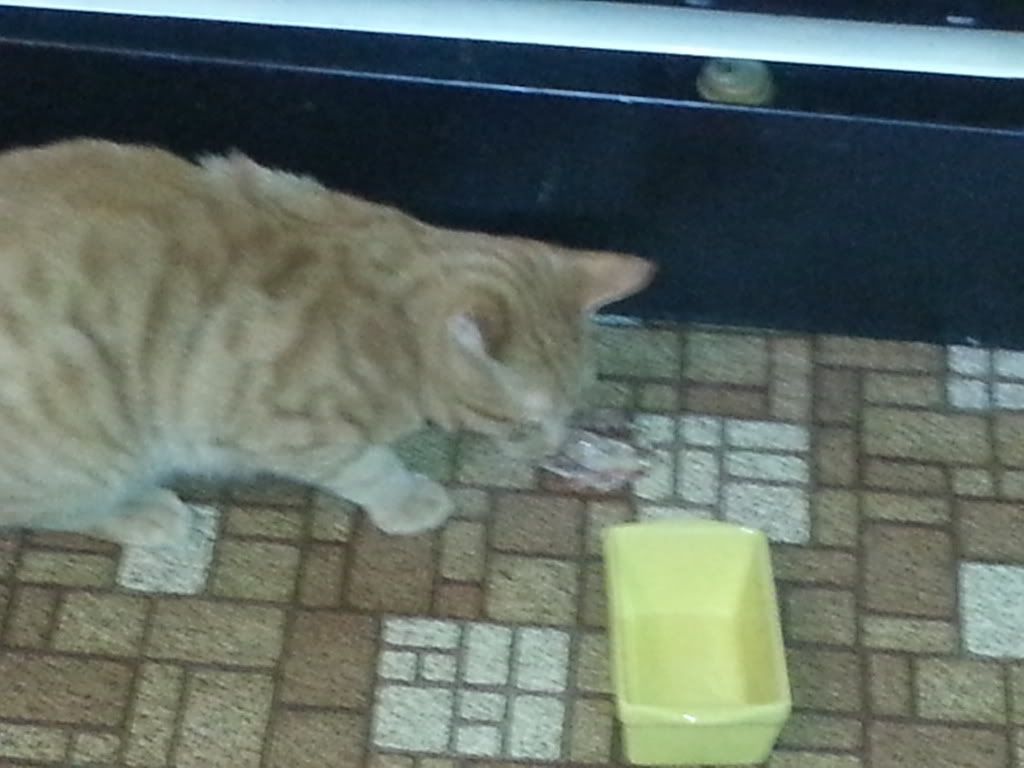 Max got massive turkey wings! Yeah!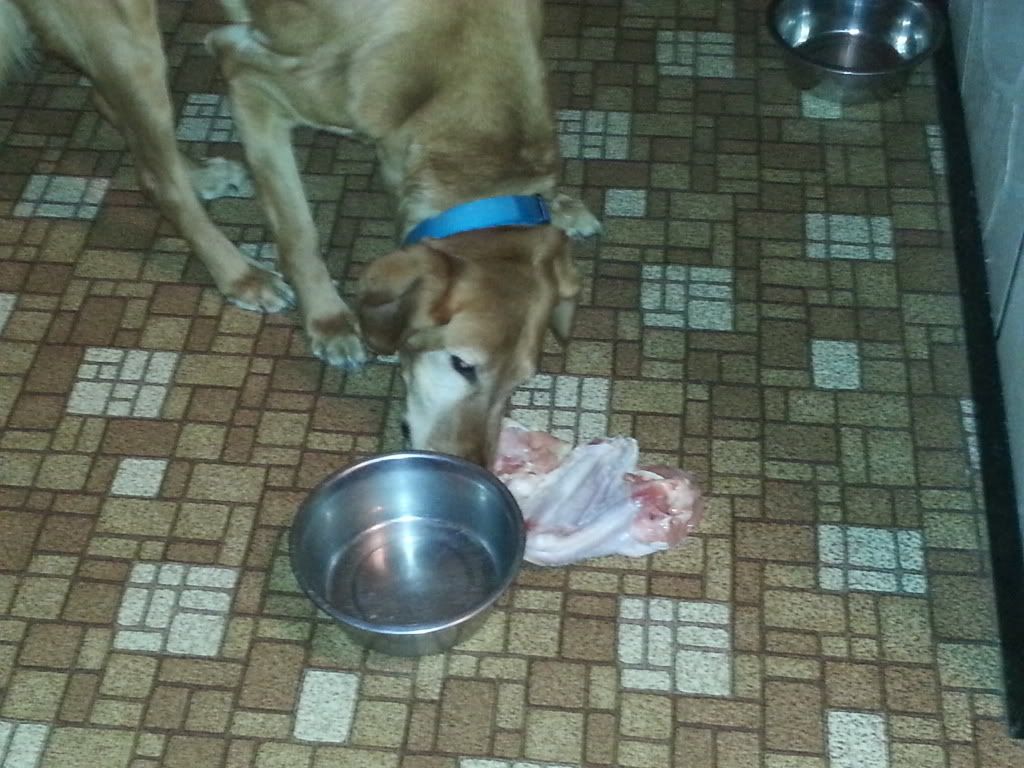 And Maggie got the rest of the back
Gideon says "Hey, it looks like you could use some help with that"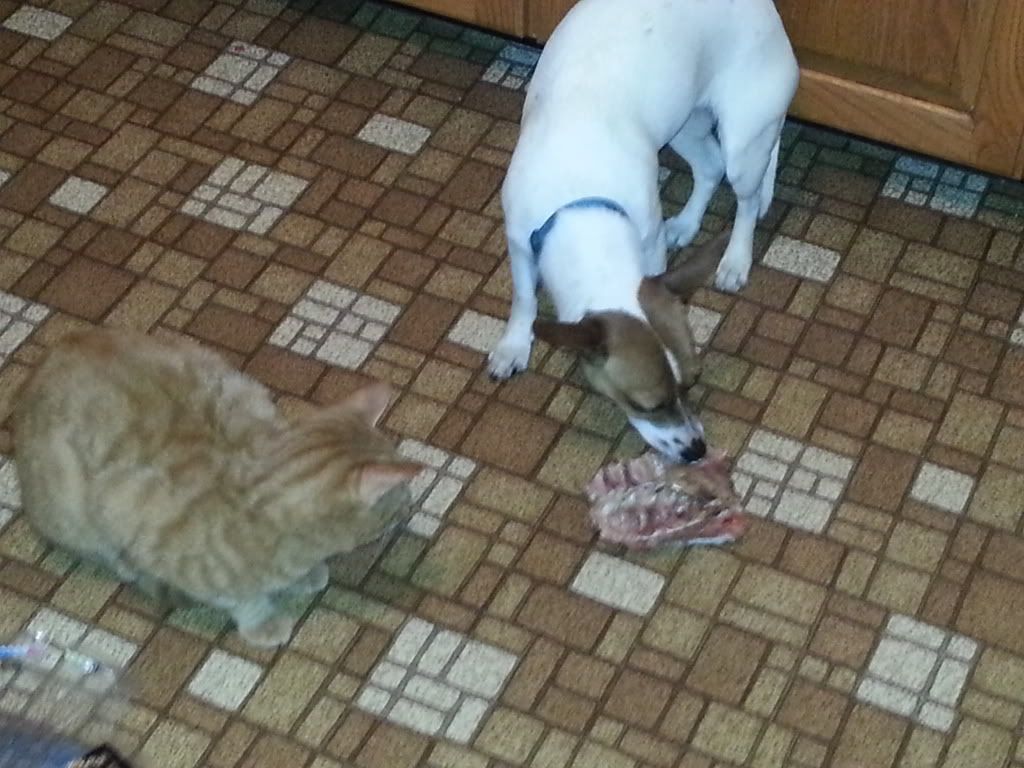 And here's what she ate that huge hunk down to before she gave up: