Discussion Starter
·
#1
·
Well..Butterfly left with her daddy Rene on Wednesday so she could meet his family. Anyways, after two gruesome days of being picked up by her ears,legs,and neck from the little kids that were around her ( :evil: :evil: :evil: :evil: :evil: )...she's back HERE where she belongs!!
I snapped a few photos of her and Britney
playing in my room on my bed...there was SOOOO much growling coming from Butterfly...Britney was really getting on her nerves!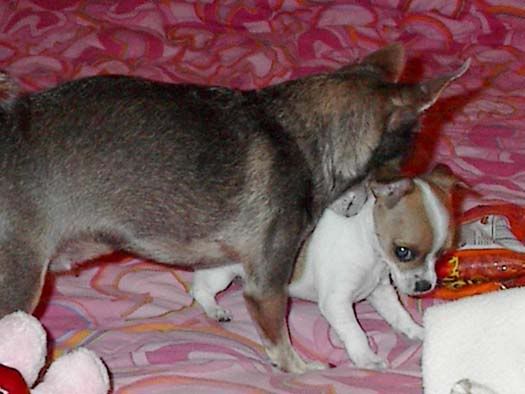 SCRATCHING IN ACTION! THIS was one of the reasons Butterfly was growling so much...because Britney was scratching her!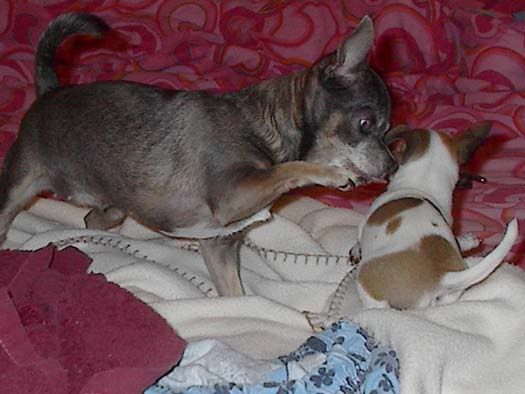 "no pictures please!"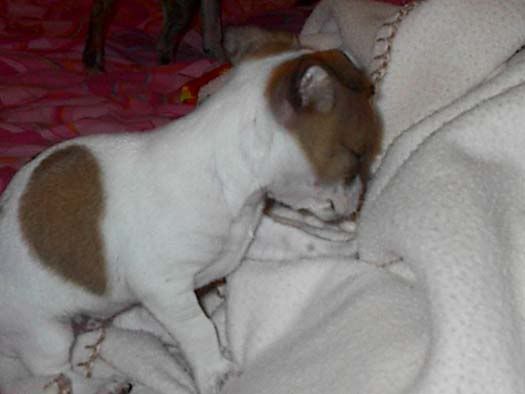 Okie, I be going to sleep now..I had too much fun harassing everybody!