Discussion Starter
•
#1
•
First we got a carrier! Omg it is so perfect for him! Just the right size!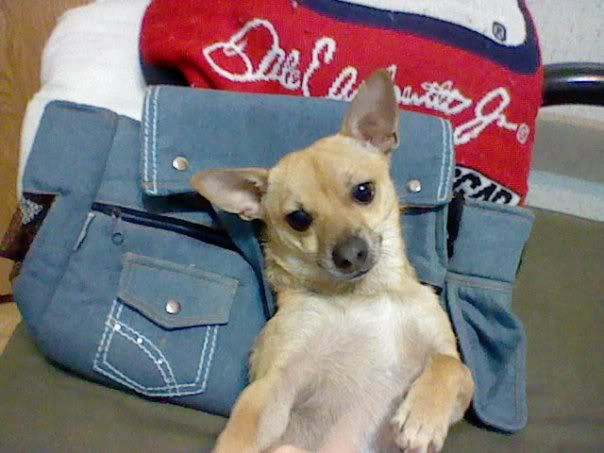 Lol he fell asleep in it as soon as we put him in it XD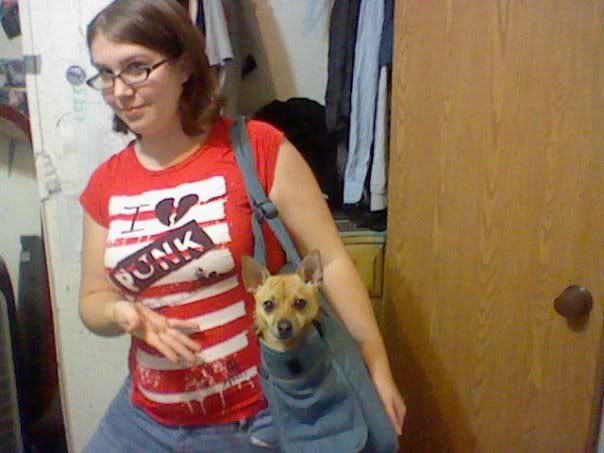 Excuse the rough look XD Just got done working from 7-4 hehe. Butter loves it though
He fits so perfectly!!! I can't wait to take him to petsmart or to Kramers in it X3
The second gift was a leather collar (Faaancy!) with his name carved in it! I almost teared up when I saw this because me and my boyfriend have leather bracelets with our names in them X3 We can all match now!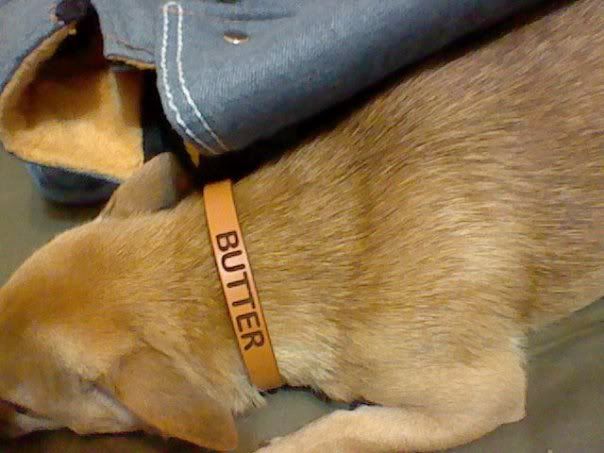 Then there was the most cutest lil hoodie ever!!!! and it's GREEN!
He looks so handsome in it XD and it fits perfectly! I'll have to remember a Medium is his size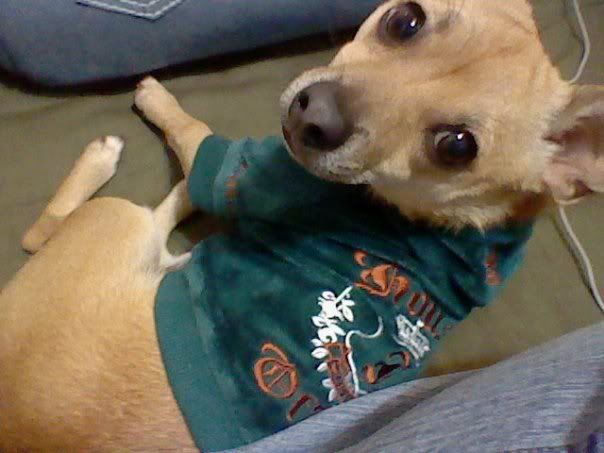 Butter and his Mommy say THANKYOU!!!!!!!! AND MERRY CHRISTMAS!!!!