Discussion Starter
•
#1
•
Hey guyz, iz me Chopper. I hazent beed round in awhile, bad bad mommy I know. I tolded her eberbudy haz pwobawee forgotted all bout me. Her said dat her only gotz deeze 2 pikshure rite now but her will getz more maybe 2day. Ryleigh haz weally growed up awot! Her is now 8 months.
We gotted dis bling from r myspace fwend who gibs da money to a no-kill shelter. I fink I wook perdy spiffy in mine. I am geddin a harwee one nex time.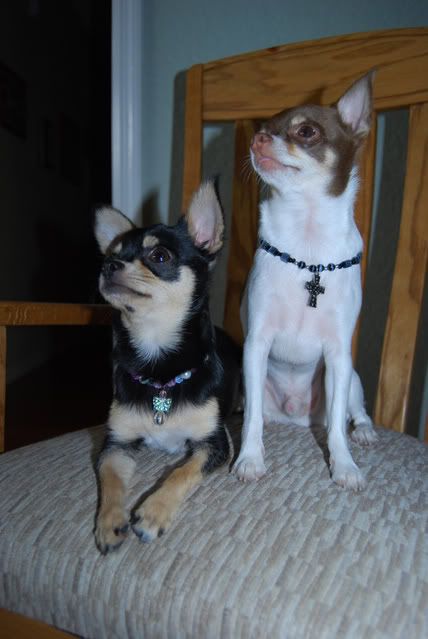 dis iz us wiff da Annika's Cupcake Boutique card tankin us fo supportin da animalz in need.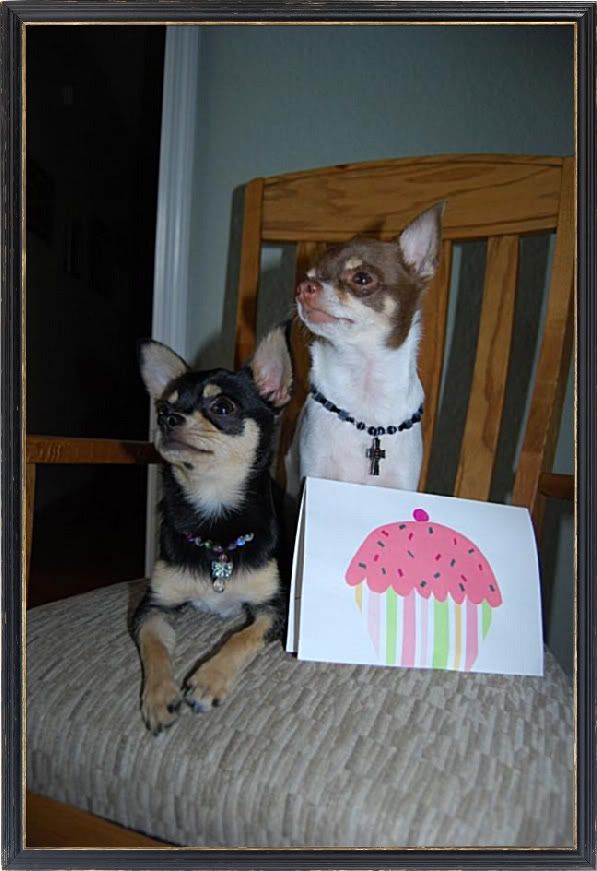 I lubs u all and I will try to beez bak weally soon k?
Chopper and Ryleigh