Discussion Starter
•
#1
•
Carl loooves going outside and hates when I make him come inside!! After walks, once we get to our yard, he lies down and refuses to move. :roll: And he just decided he likes to run in the opposite direction when I call "Carl come!" so he's been banned from roaming leash-free.
Carl, used to his mini tennis balls, is confused at the size of this normal tennis ball.
A present from his Boxer-cousin:
*Blurry* but I love his expression: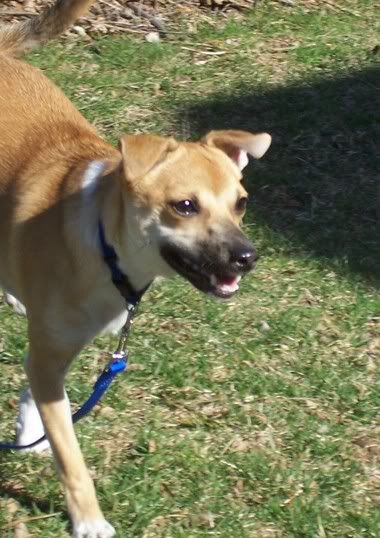 "Ooo, the sun..."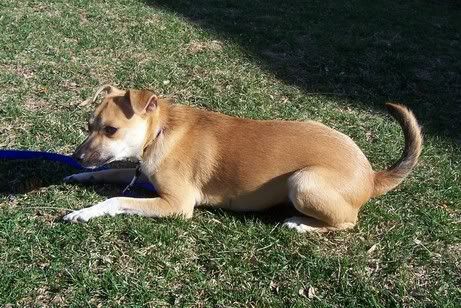 Carl tried to pretend he wasn't thirsty and exhausted, because that means he has to go inside. But his expression gave it away...*pant*