Discussion Starter
•
#1
•
We're dog-sitting this weekend for my neighbor's schnauzer, Cinder. Carl and Cinder have met before but Carl was always really scared. He just flips on his back in the submissive position.
Well in July when my family goes to Mexico, Carl will be staying over at Cinder's house! So today I brought Carl over to Cinder's house to "get to know" him.
Meet Cinder: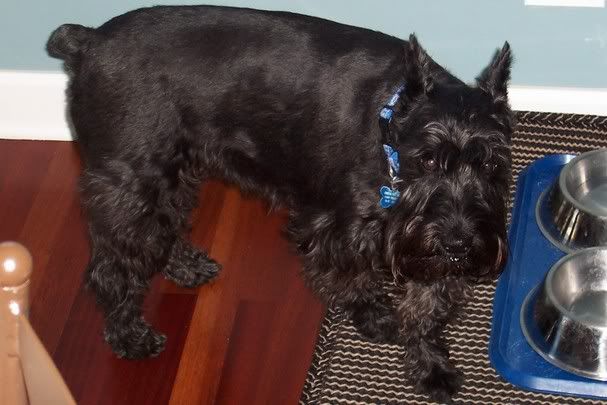 Carl and I were sitting on the couch and Cinder jumped up. The look on Carl's face is priceless!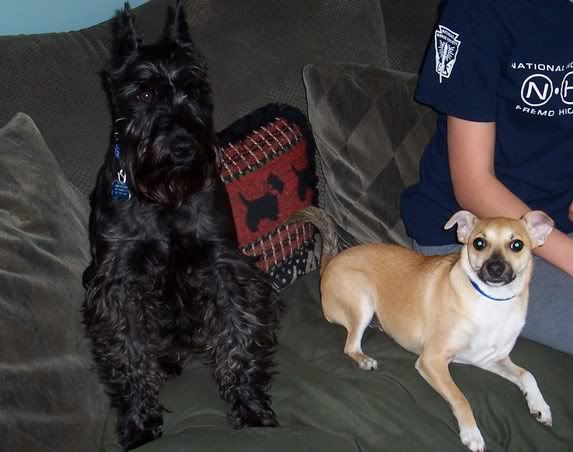 "Please don't hurt me..."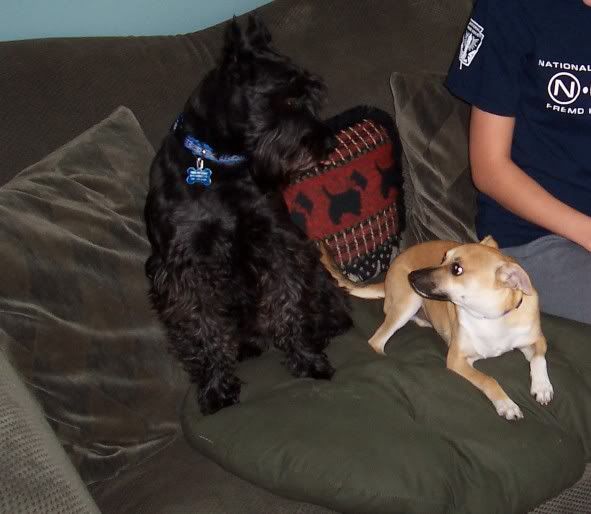 Treat time! (I held the treats so we could get a pic of the two of them lol)
From the safety of my little sister's lap, Carl sticks his tongue out at Cinder:
*Kiss*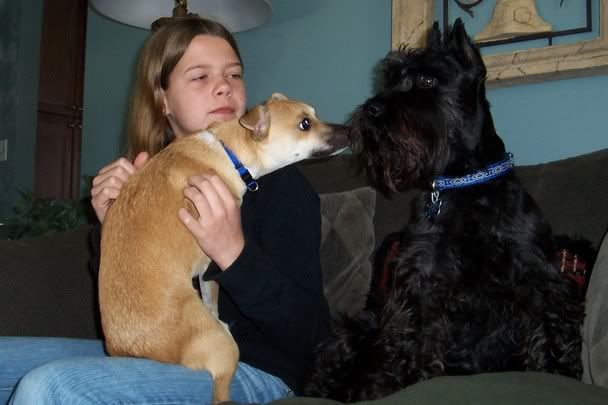 "His food smells good mom!"
Carl likes Cinder's toys!