Discussion Starter
•
#1
•
I haven't posted pictures of my boy in a while (shame on me!) so I thought I would post a few pictures today.
Carl went sledding with my brother and sister today, I'm so mad that I didn't bring along a camera!
Anyway, Carl will be 4 months in the end of December. Here's my beautiful BIG chi/pom baby!
His ears were starting to stand up a little but they're back down again. Here's when they were up a little.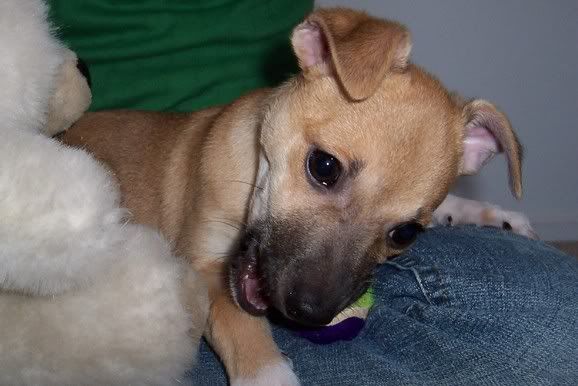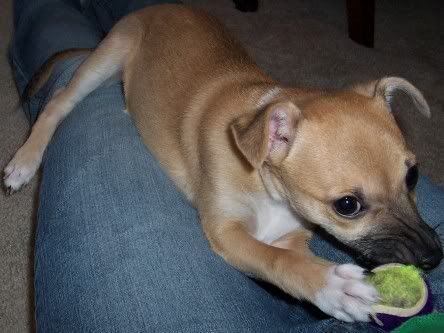 Resting on my sister's leg...
After his bath today...(he was scared during his bath)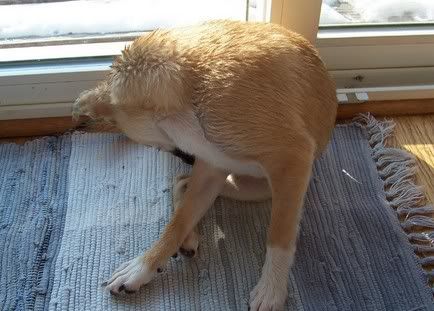 Some of his Christmas presents...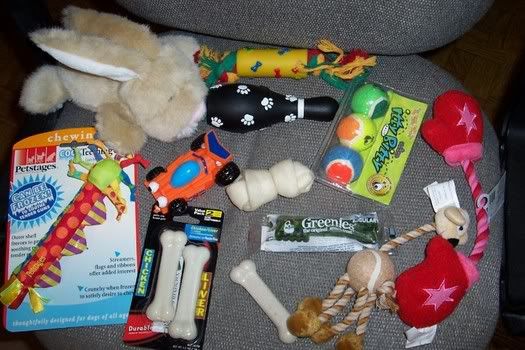 Grr I had the CUTEST picture here but I've tried to resize it a million times and it won't work!!! I have no idea why.
Here's the link.
http://photobucket.com/albums/a233/Tater1022/Puppy/?action=view&current=carlfeet.jpg