Discussion Starter
•
#1
•
The kid's basically back to normal since all the drama! We went to the bank today- Carl's favorite place. He gets soo excited when we pull into the drive-thru because they always send him treats. He leans out the window all excited.
Chewin' his tags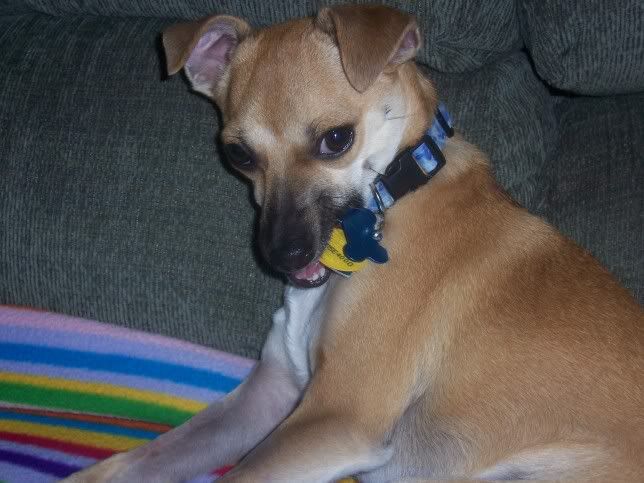 Licking his shaved legs
This was my old dog's bone- hardly ever chewed. I kept it as a keepsake, but we rediscovered it and Carl LOVES his giant Nylabone!!
Glaring at the camera?
He looks like a dork in this pic. He also looks HUGE but it's the perspective of the picture- he's not really as tall as the couch!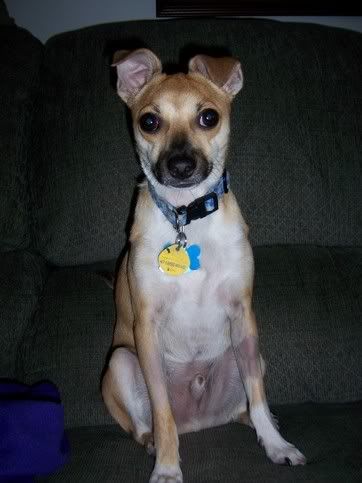 Remember how he used to constantly chew on his feet? That stopped once I switched him from RC to Wellness, but he's started up again...great.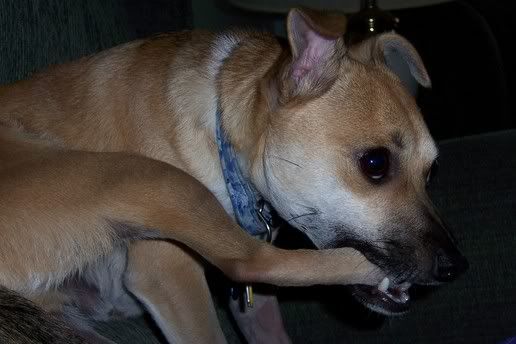 Munching on a carrot
Carl LOVES his crate. He even goes in there for naps sometimes.