Carl's old, boring, Wal-mart collar...
His ears were funny because I said "Carl!! Who's there? Go get 'em!" And that makes him run to the front door :lol:
Sporting the new collar...
It says "Carl" on it, here's a close-up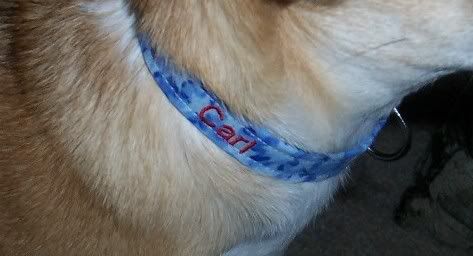 Carl's new toy- my mom bought it for him from Petco yesterday. He LOVES it and he hasn't destroyed it yet!!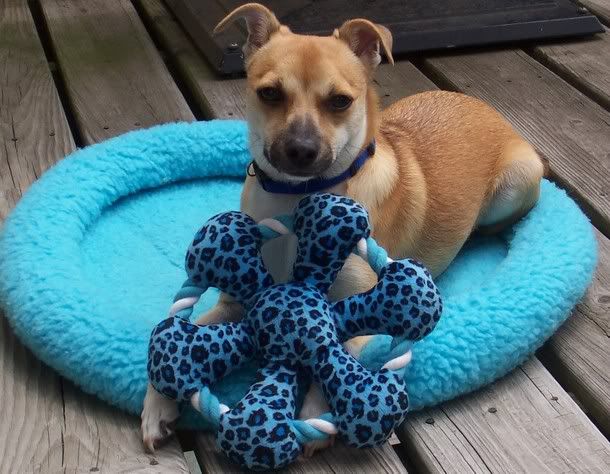 He carries it everywhere!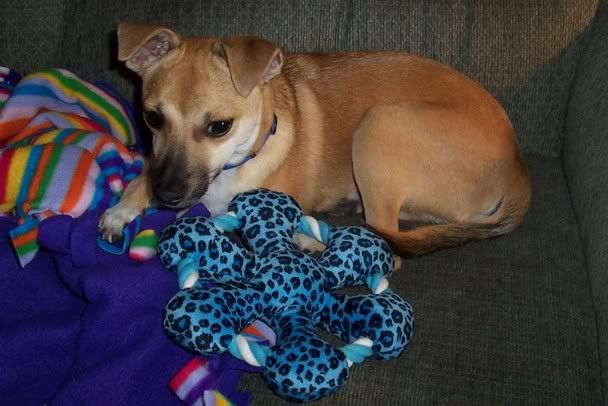 I put Carl's fleece blanket on the couch because he likes to dig and he was ruining the couch. But when he wants to sleep on the floor he pulls it down.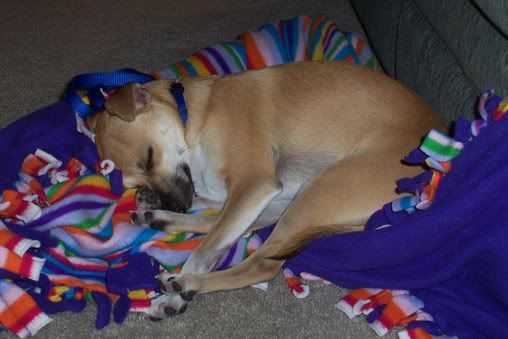 I love how his long limbs get tangled up when he sleeps
He has the looongest legs!