My next door neighbor had Carl's parents and new baby sister outside today, so I brought Carl outside to visit. He's soo goofy around them. He crawls around in the grass with his tail low and his ears down. But today he actually ran around and played with them, it was soooo cute.
Carl's Daddy, "Socrates" (they call him "Socky")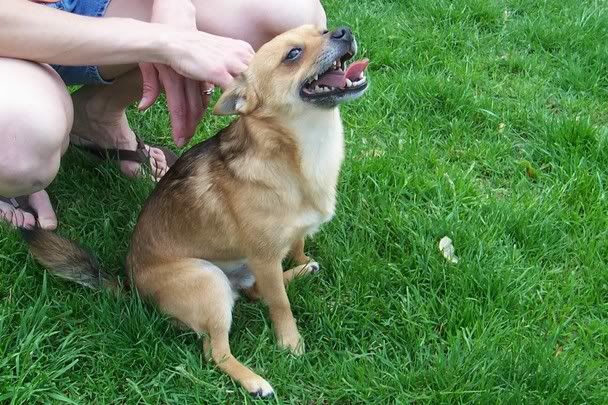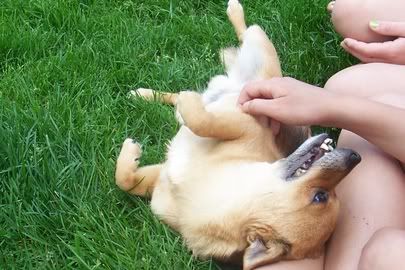 Carl's Mommy, "Skylar"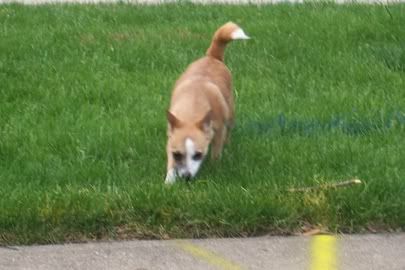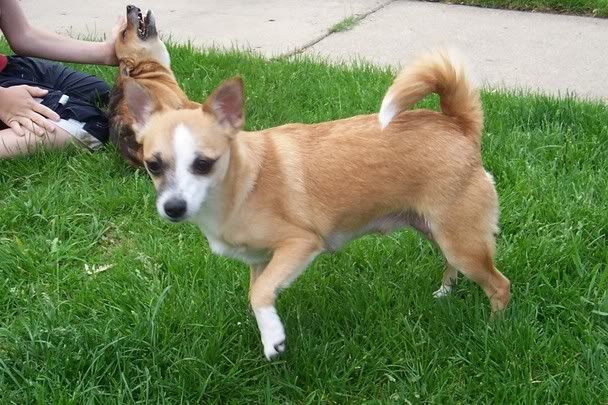 Carl's New Baby Sister "Buttercup"
She's the only one out of the family with the fluffy pom coat