Here are some pics from the past couple of days.
The kid's a nut!
And did I mention he's ELEVEN months old?? *faints*
Hiding from the camera!
"Is she still there?"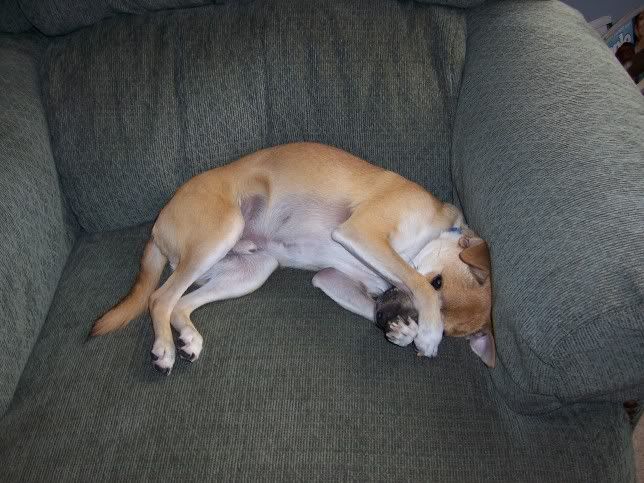 The strange sleeping habits of Carl...
Chewing on the tags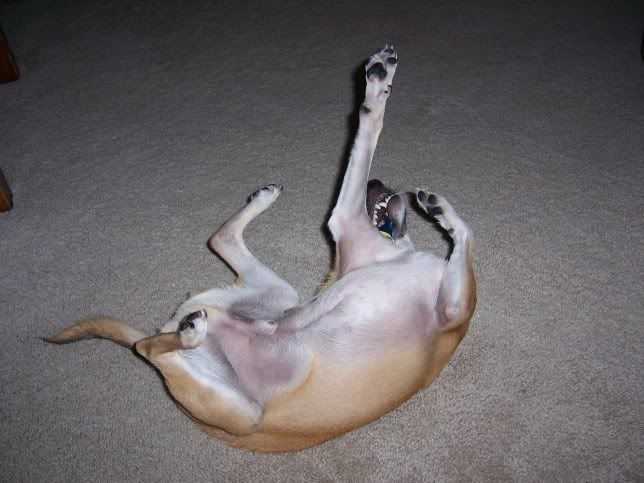 Snuggled up on the loveseat
I bought Carl a plush soccer ball from IKEA today. I left it in the bag and left the bag on the floor when I got home. Ten minutes later Carl ran into the room with the soccer ball. He thought he was naughty for having something he shouldn't, so he was running away from me. It took some convincing for him to understand that it was okay for him to have it!