I'm going to start with the Chrome Bones Blossom carrier.
This carrier is in fact leather despite a few websites calling it faux leather.
I had emailed Chrome Bones direct when I purchased the bag as leather because I saw websites calling it faux leather and was curious.
"Yes this carrier is 100% leather.

-----Original Message-----
From: Kitty[mailto:********@gmail.com]
Sent: Thursday, April 08, 2010 12:33 AM
To:

[email protected]


Subject: Hi!

I recently purchased a silver Blossom carrier.

The bag was sold to me as leather.. however I cannot find any markings
in it that indicate!


Can you please confirm or deny?"

It's lovely silver & has embroidered flowers & lucite bars across the top.
There are some sequins for dazzle
and the inside has pockets for your wallet cell phone etc.
The reason I am selling is because the carrier is much too large for my little boy & we don't use it.
I'm attaching a stock pic.. and an interior shot with a 3 pound 8 week old Chihuahua with an extra blanket in the bottom to eat up some of the space, it's quite a large bag measuring at : 17" Length / 10" Height / 7" Width.
I'm not sure what to ask, I paid 150.00 at an upscale boutique.
I'll accept best reasonable offer? I am happy to ship most anywhere, the bag due to the design can collapse flat and just be wrapped for easy shipping.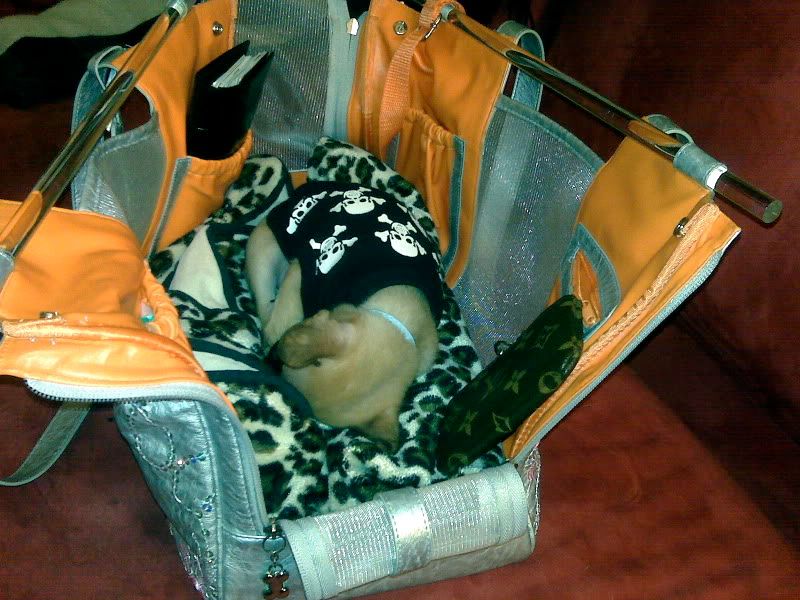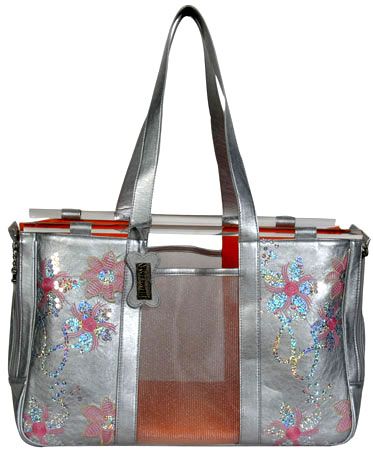 I'll be listing a few others in the coming days as well, as I am spring cleaning
Don't be afraid to try me with offers! I'm a motivated seller :coolwink: