Discussion Starter
•
#1
•
Okay I saw my little girl yesterday. Chopper met her for the first time. He did so awesome. I was so proud of him. He wanted down on the floor right away, was not shy at all about exploring and sniff. Was not to thrilled the first time 8 puppies charged him so he just backed up LOL. I guess seeing that many little ones can be overwhelming. Plus they kept wanting to see if his winkie gave milk BOL.
I did lots more playing than picture taking some by the time I got around to taking some shots they were konking out and ready for their nap.
Here is Chopper, Ryleigh and myself.
Yep mom, herz a gurl alright. (that is Lola to the right, she went too
)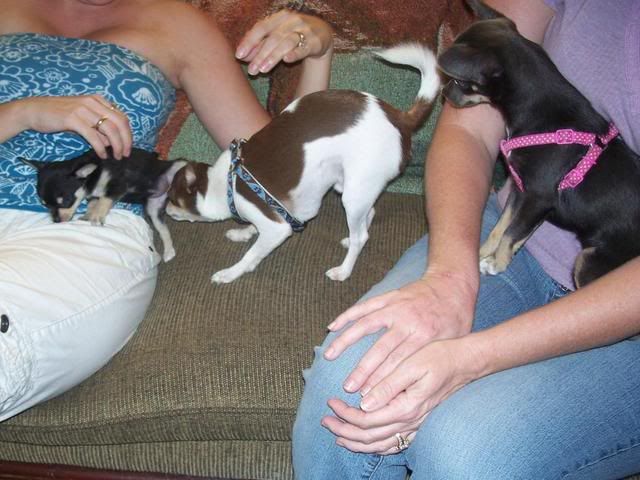 ummm, escuze me but dat iz my mommies lap.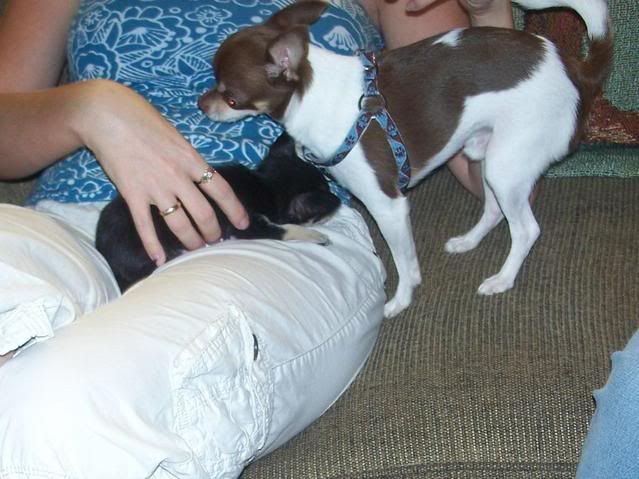 no serwiously, get up.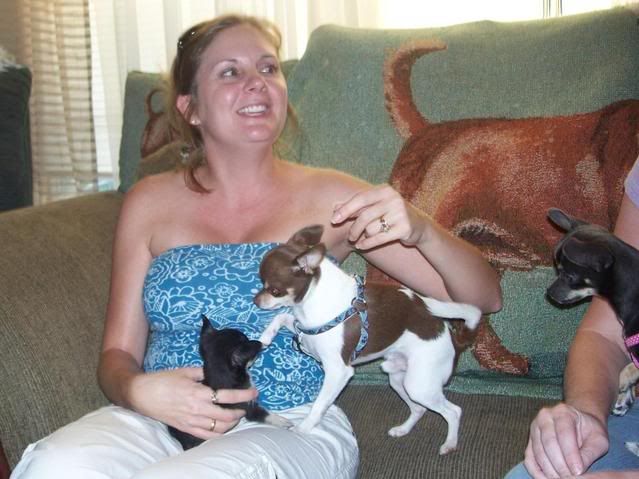 k, mommy, we can getz her....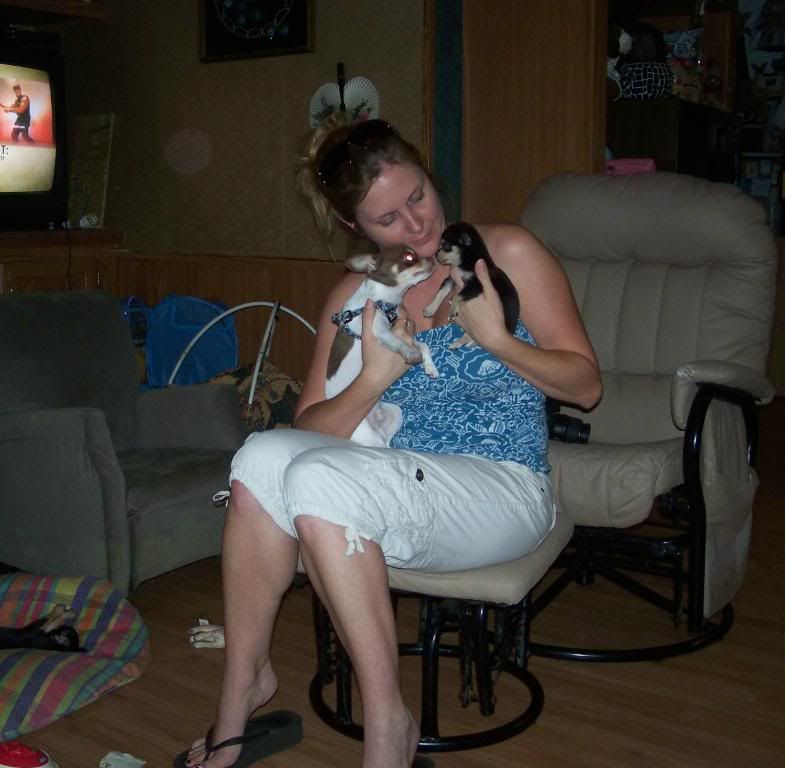 duzent I wook proud (or pissed, I really am not sure LOL)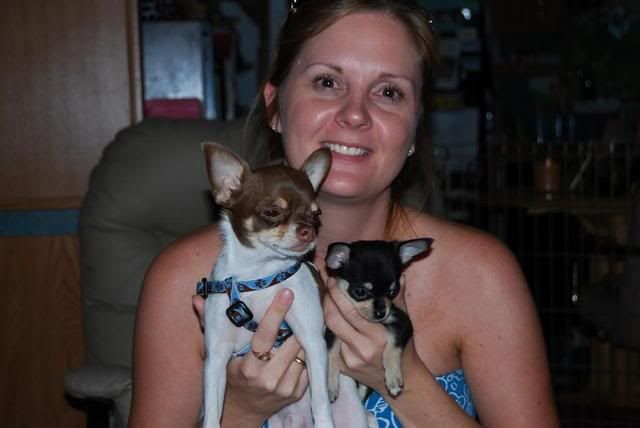 mom, iz dis da right one?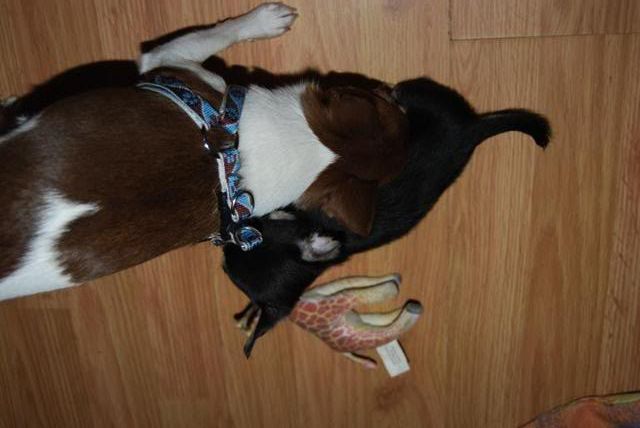 sniff sniff, yep dats her.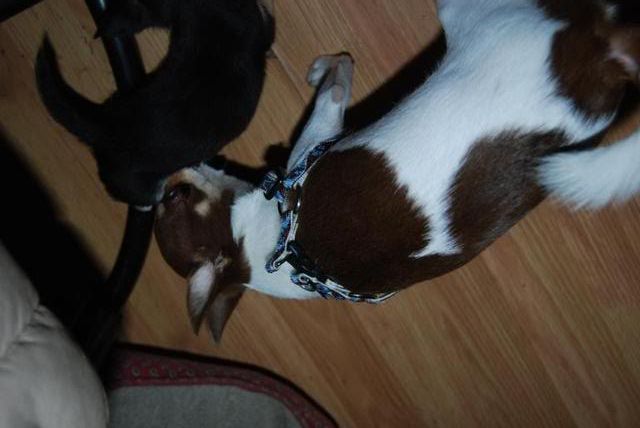 Ryleigh's big sister, her new mommy and daddy named her Ar-Win