These are some photos of our most recent chi meet up that Tara (Taradise) and I attended. These pups are all so friendly and sweet, you can tell Cuervo and Miya had a blast!
This is Oliver. I wanted (still want) to take him home!

Cuervo!

The guys house we were at purchased a water mister..It was AWESOME for keeping the dogs cool on such a hot day. Here's a pic of it.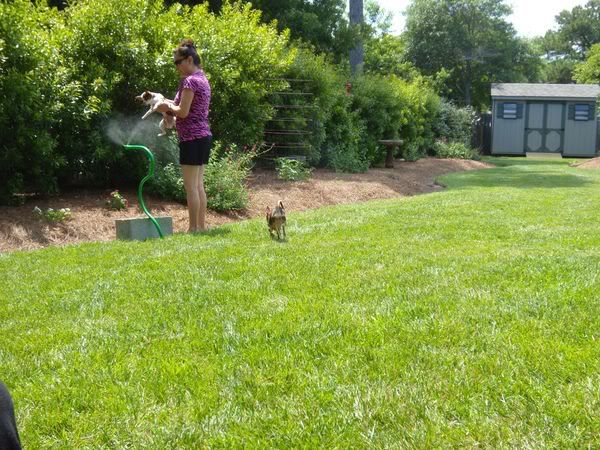 More
Pics
Below
:dance: