Discussion Starter
•
#1
•
Hi there we went to the races today! IT WAS PACKED! You would never know how many different sizes colors outfits....strollers whew till you see like 300 chihuahuas in 1 place! So here is the scoop Mabelline did great the first go at it THEN at the second go a news camera man got on his knees to take a pic of the chihuahuas as the were released from the gate.....Mabellines NEW middle name is Paris....honey she got out of that gate to run to mama the stttttttttttttttooooooppppppp....hi there is that a camera? What mag are you with STRIKE A POSE :daisy:
Hope you enjoy some pics!
Where is the race at mama?
This is where we get all our cool free stuff...as you can see whew we are early! After about 30mins...you couldnt get near those tents!
THis gal was a hoot! She helps run the CHihuahua rescue and has a Chihuahua head on! LOL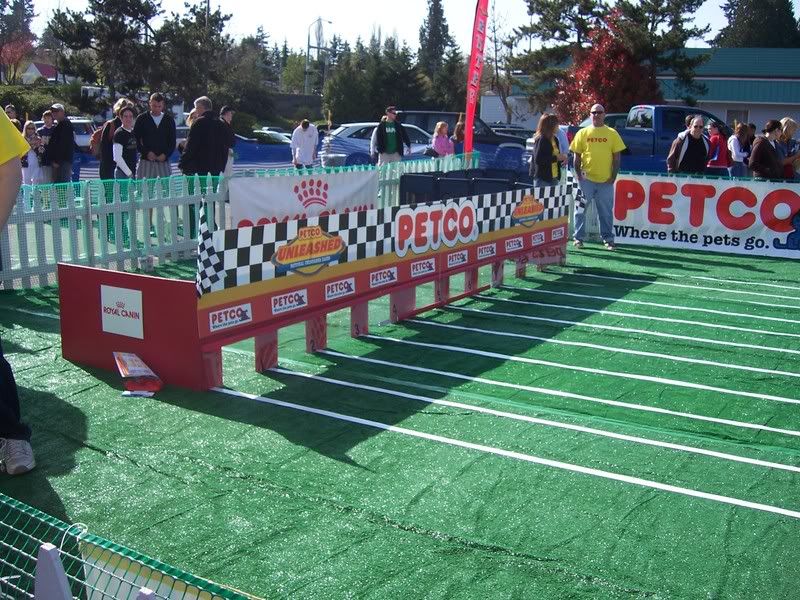 This is the racing area where Chihuahuas runnnnnnnnnnn!
LOTS of chis and everyone taking pics and LOTS of Bums to sniff!
A cutie.....*sigh* but not my Chopper....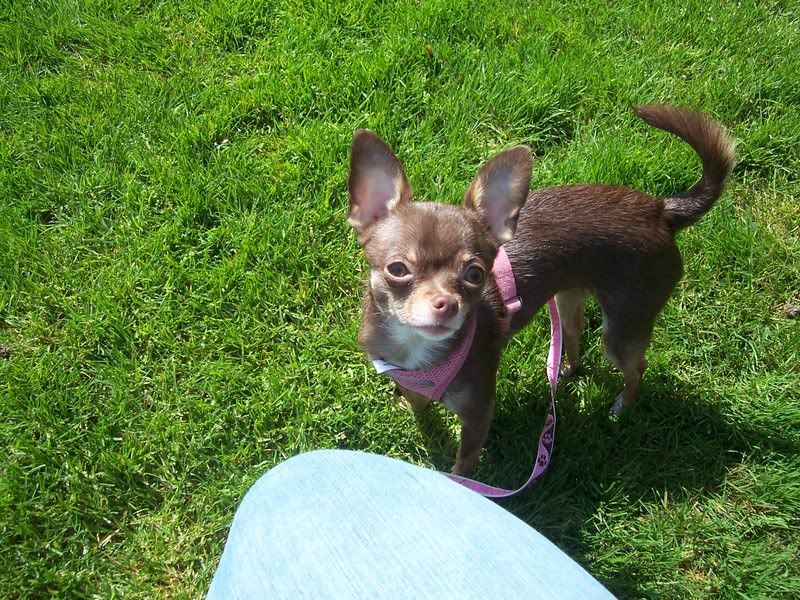 Chopper?...Mom will Chopper see these?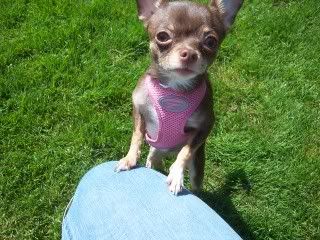 Then come in closer mom I want him to see my eyes.....and cute brown nose
I got this shirt for racing! Its cool!