Chili has been here for 5 weeks now and is coming out of her shell.
She is still the sweetest dog :angel10: , but is now playing with her siblings, The Old English Sheepdogs.
Here she is posing:
This is from last Friday, A friend of mine from the OES forum I belong to is traveling cross county with her dogs. She stopped in to see us on her way back east.
Chili thinks she's a Sheepdogs too
She was running with them, ok so she was the last one, but she was running with them nonetheless and having fun.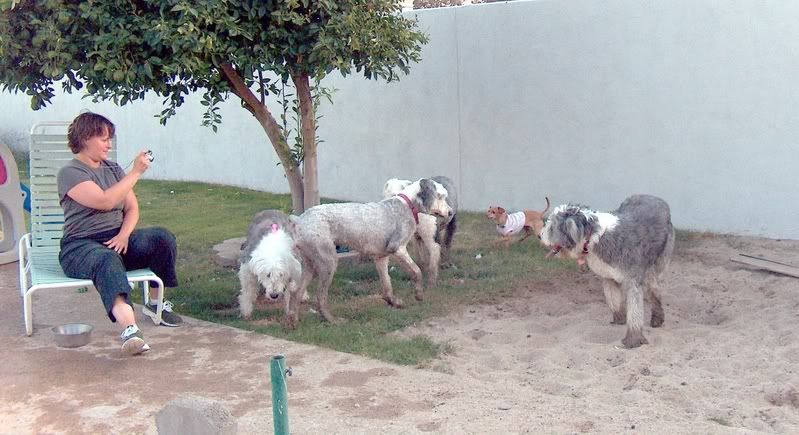 Here she is initiating play with Rags for the first time last week.