Discussion Starter
•
#1
•
How do I look in Bambi's sweater??? I'm cuter!!!
How fabulous am I??? I know, I know. It's hard to be me.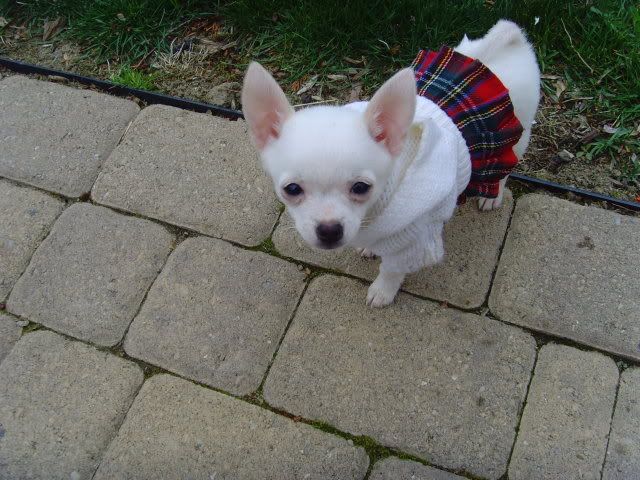 What's this??? This is delicious???
Cooper, I'll help you dig through the mulch but Dad's gonna be mad!!!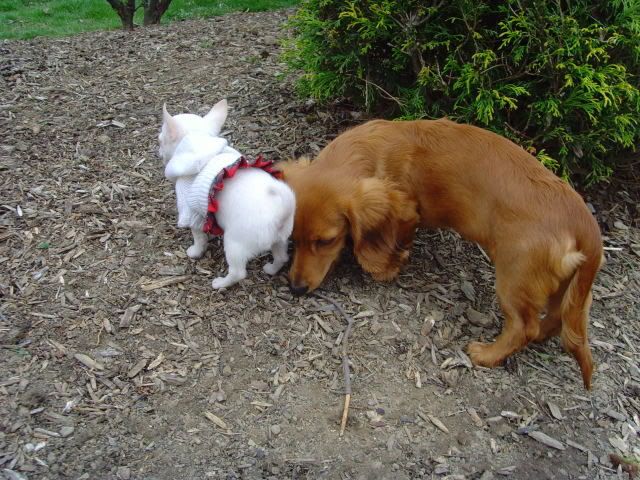 Why does she get a sweater???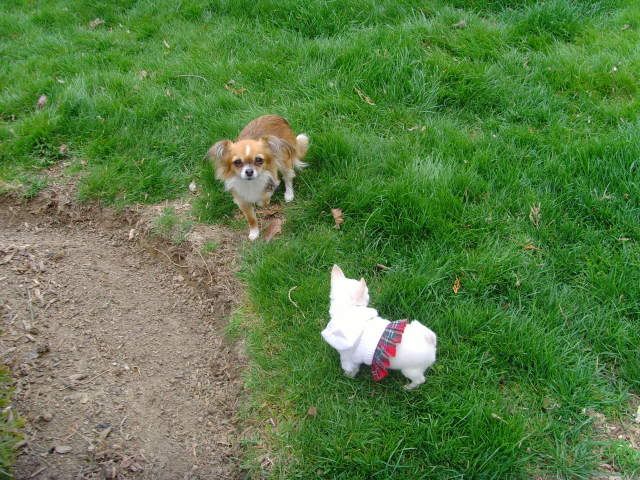 Anyone see a cotton ball fly through the yard???
Yep, won't eat food out of their bowls but will eat it spilled in the yard!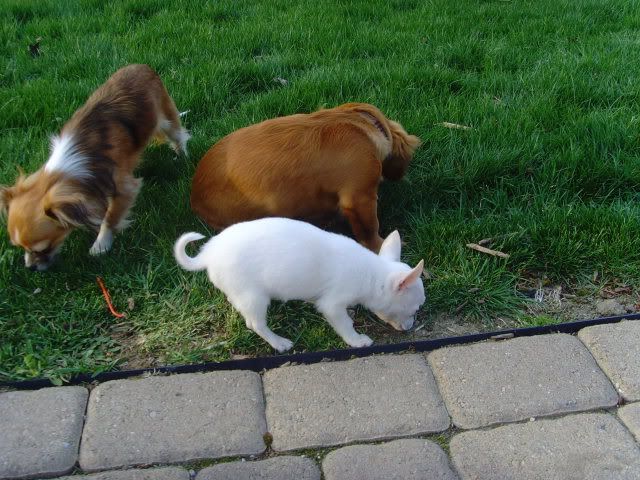 I'm just enjoying the peace and quiet right now.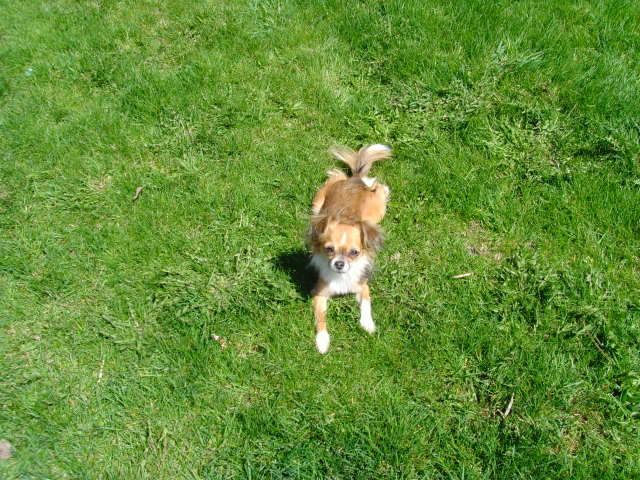 Sorry, wrong thread. I'll place this in the comparison thread.