Discussion Starter
•
#1
•
:laughing1:Well, she tortures Coco.
She chews my book.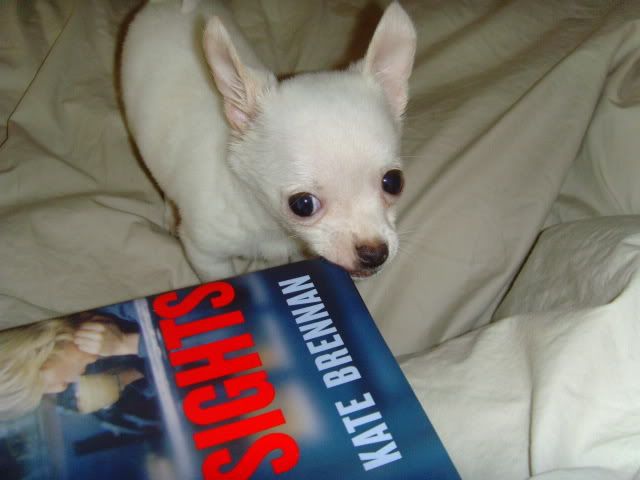 She tries and successfully steals Cooper's stuffed trachea (gross, I know, but it's his absolute favorite from Bullysticks.com).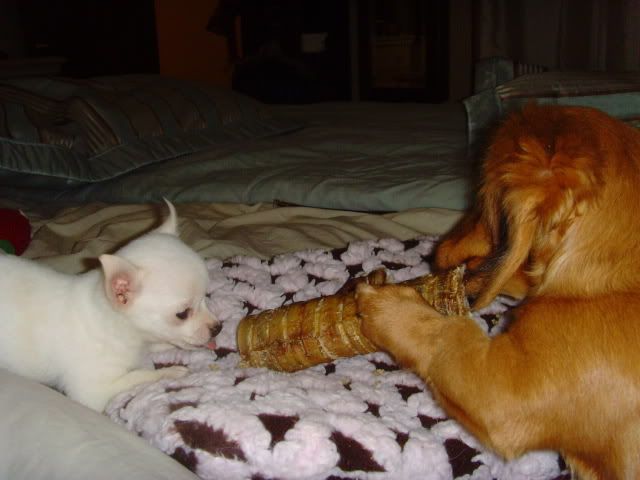 So, we gave her a little rest and took the others for a walk. Oh, that's the "infamous" cat in the stroller. He loves the outside so he cries if we don't take him with us for a walk. Coco makes it for half the walk and rides in the stroller with him on the way back. You can see that Cooper is very concerned about his "siblings" in the stroller.
I've never had a puppy this active, I do not know what to do. Will she settle down? Is this normal? Was Bambi so quiet and feminine cuz she was sick? She will sleep and chill but she jumped off my King size bed today following me. I was a nervous wreck and she just started running around and playing. I am obviously going to need to be very different with her than Bam. I love and adore her, this is just new for me.