Discussion Starter
·
#1
·
Chloe was lucky enough to get two packages of stuff today! We had just gotten back from PetSmart and sadly Chloe was NOT in the mood to try on clothes and take pictures. We did the best we could, but we couldn't get pictures of everything. The first package was from Aunty Elaine! Chloe got two dresses and a jammie top. It all fits great! The second package was from Park Avenue Harness. Her daddy didn't like taking her out in her other harness that has a giant pink bow on it when he takes her places by himself without me. So, he bought her a black harness and leash. It's the interchange a bow kind, so we can add bows, too if we want to dress it up. It comes with 3 bows and he bought her 2 extra ones as well because you can never have enough bows.
Chloe's haul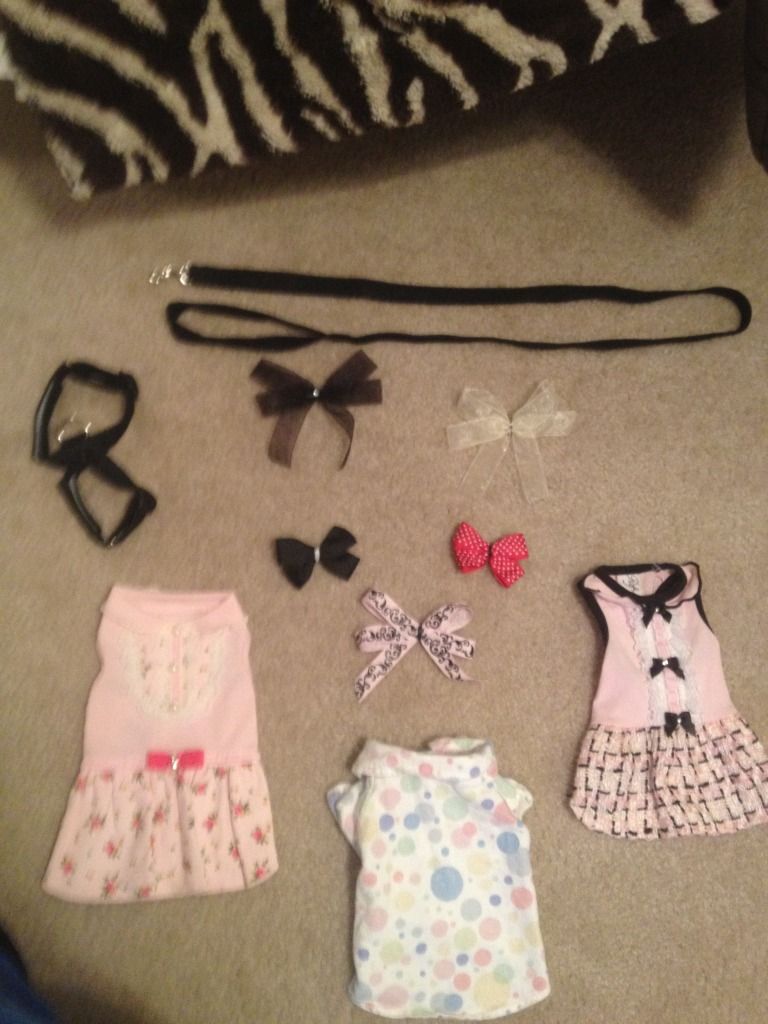 Harness
One of her dresses. This is her show dog pose! haha We couldn't get decent pictures of the other dress and jammie top, so we'll have to try again later.
After all the fuss we had to go through trying on these clothes, now Chloe is sitting next to me as sweet as can be. Why couldn't she be this precious when we were trying to take pictures!