Discussion Starter
•
#1
•
My angel Mackenzie with Coco and her favorite chihuahua blanket!!!
Chloe, get out of that bed and let me in it!!!
Why do you always hog everything Chloe???
Yes, this is more like it, I match the bed much better and I'm a lady!!!
This bed is the perfect size Mama!!!
Okay, okay, we can share the bed Chloe but try to behave!!!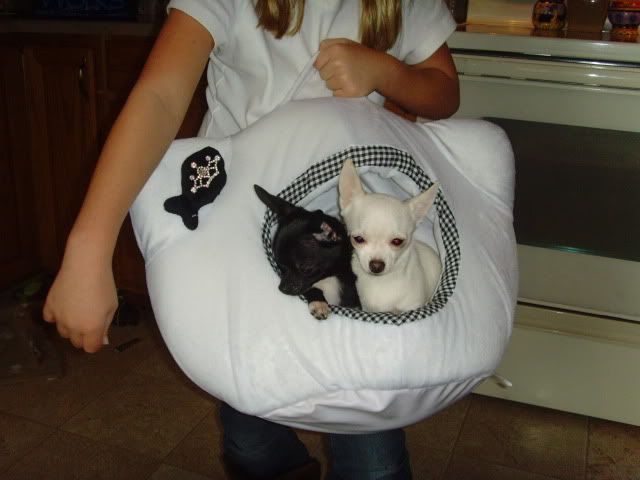 Four sleeping pups, BLISS!!!
Oh Lily, that tickles!!!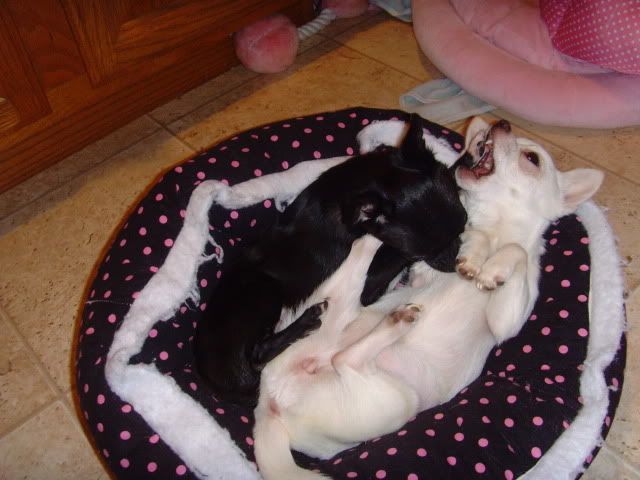 I love you too!!!