Discussion Starter
·
#1
·
Hi All,
Thought I should post an update and some more pics of my little Chloe (and her beautiful big bro Axle) since we've had her for a whole week now.
She was a bit standoffish for the first few days and to tell you the truth so was I coz I was just so bonded to Axle I wasn't sure if I could love another dog as much as him. But we have totally bonded now and I love this little girl to bits. She is my little chocolate pudding
She is also a daddy's girl, she loves to be carried around in my hubby's dresing gown - so cute!
They have such different personalities. Axle has a Labrador's personality in a Chi's body, he loves everyone he meets and is super outgoing. Chloe is more of a typical Chi who is a little shy and takes a bit longer to warm up to people. Chloe has a Labrador's apetite and needs to be supervised when eating because she doesn't know when to stop. Axle on the other hand just takes a mouthful of food in between playing.
Axle is being slightly more gentle when they play together and Chloe is getting more forceful in telling him to back off so we are taking the supervision down a notch to within earshot instead of not taking our eyes off them for a minute. This is a relief as it was hard to take a shower, make dinner, clean the house etc when we had to watch them 100% of the time.
They are sooooo cute when they snuggle up to eachother on my lap. Hubby and I were cuddled up on the couch with them last night and we both must have said "look how cute they are!" 100 times.
Chloe is much quicker at picking things up than Axle was. She is already taking herself off to the wee wee pads most of the time and she is pretty good as doing a sit (as long as there are treats involved).
Little cutie!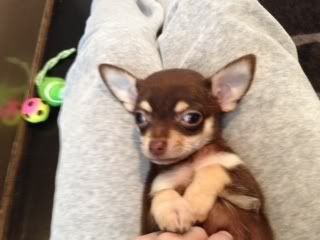 Sleeping Angel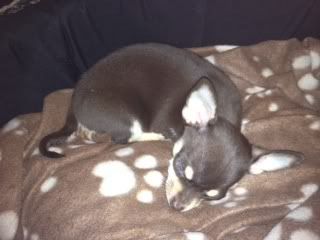 Axle lets me play with his favourite toys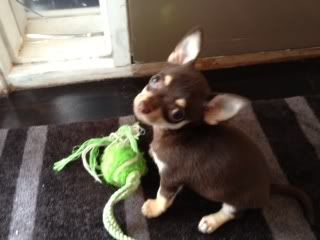 New sport: puppy wrestling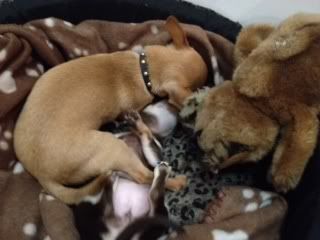 My favourite game is sit on my sister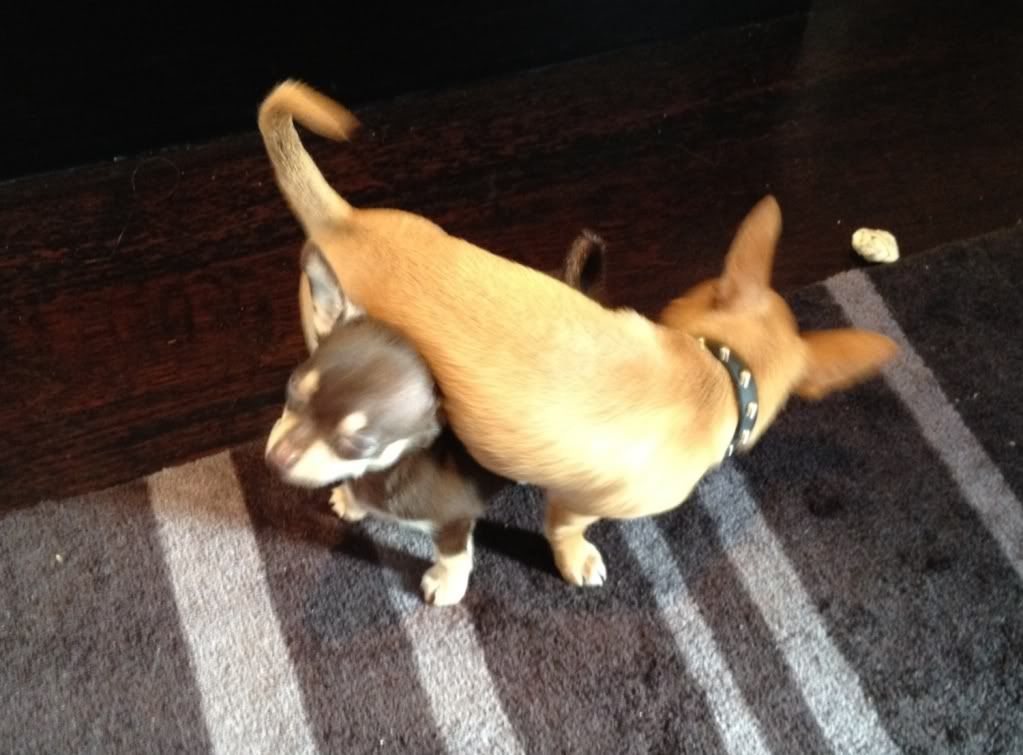 Snuggle time
My handsome boy!