Discussion Starter
·
#1
·
Hi All,
As advised by our vet Chloe was able to go out into the big wide world 1 week after her 2nd vaccination. We're lucky enough to live right across the road from a huge park so I took Chloe and Axle for a play on saturday since it was a lovely 30 degree day (i believe that is 86 degrees for those of you working in farenheight). They had such a good time! Chloe looked so happy to have a run around and Axle looked like he really missed the park while he was housebound with Chloe (I felt mean leaving her behind when she couldn't go out so Axle had to put up with short walks around the block while I carried Chloe in my hoodie).
Here's what they thought of it:
Chloe - I'm finally outside! The freedom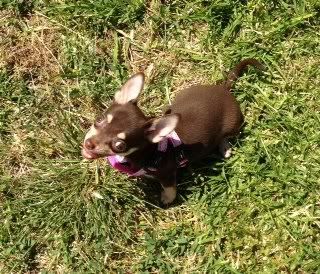 Axle - My park, how i've missed you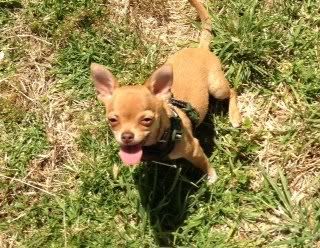 The feeling of grass beneath our paws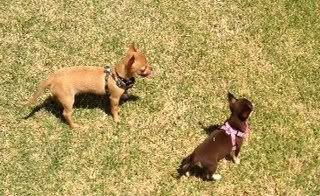 Sniffing is an essential part of the park experience
Man it's hot, we need a rest in the shade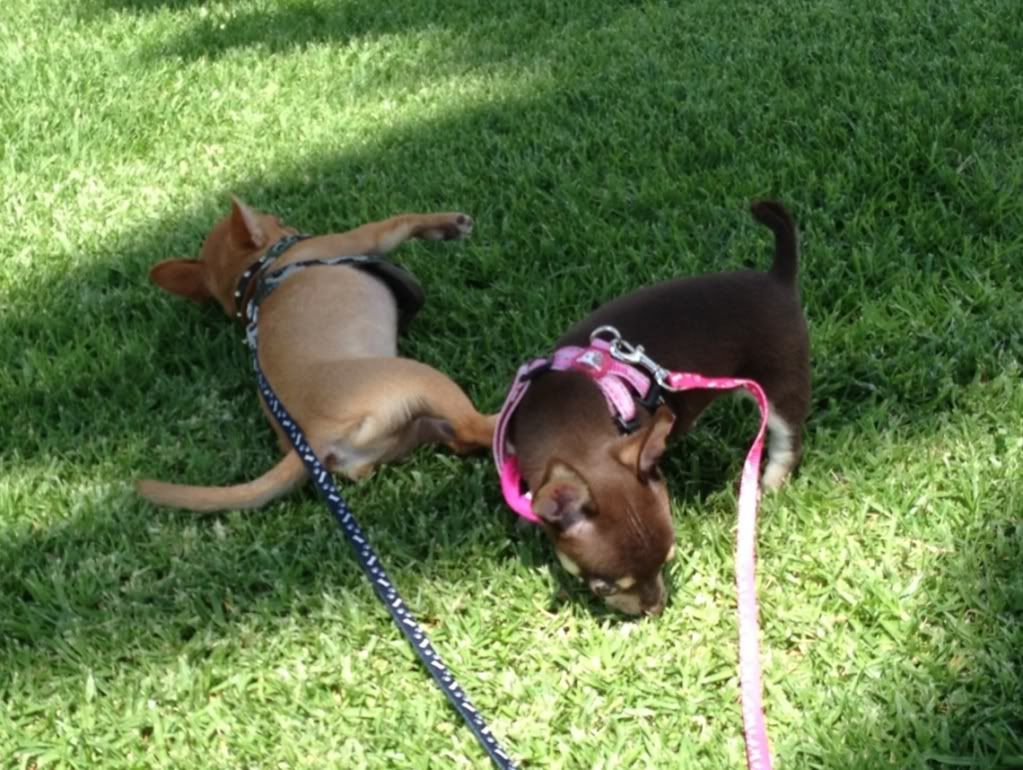 No really, it's too hot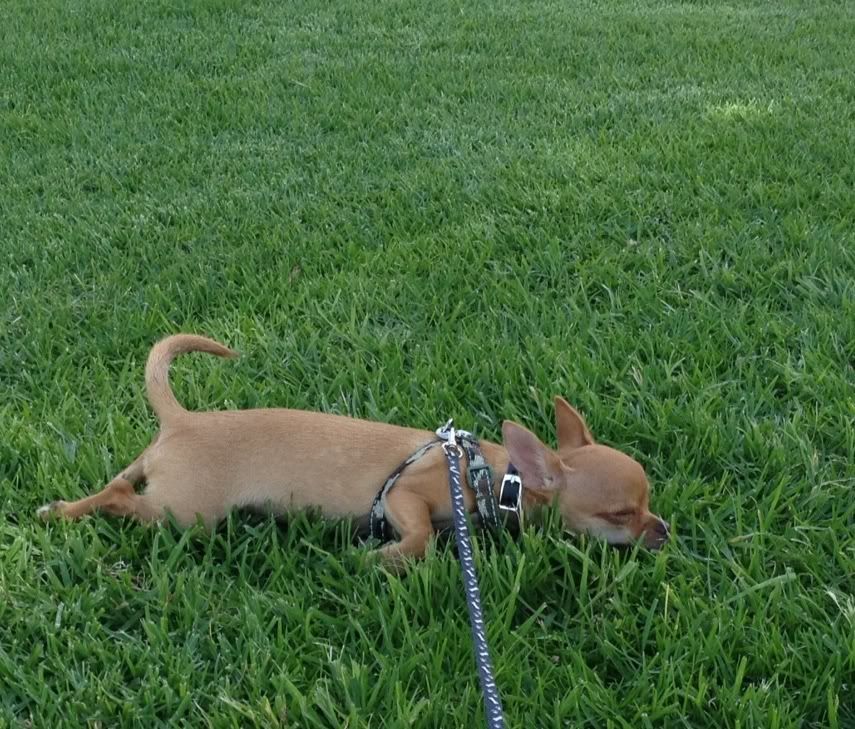 I found a tap for them to have a drink from but they spent most of the time playing in the wather rather than drinking it. Might have to consider getting them a paddle pool when the hot weather really hits.
I have 2 weeks off over the Christmas/New year period so i'm looking forward to a lot more park time