Discussion Starter
·
#1
·
I did a Christmas photo shoot with the Chis last night! hehe I love some of the pics but they are a bit dark because I was having more fun than really bothering with all the lighting. I plan on taking more with the tree later and plus Kanyon of course! haha So here are the good, the bad and the....well just goofy!!! lol
First I'll start off with some of the cute but oops shots!
I actually really love this photo! Shayley could NOT be any cuter and truly expressing herself here!! She's like "lets get this over with
"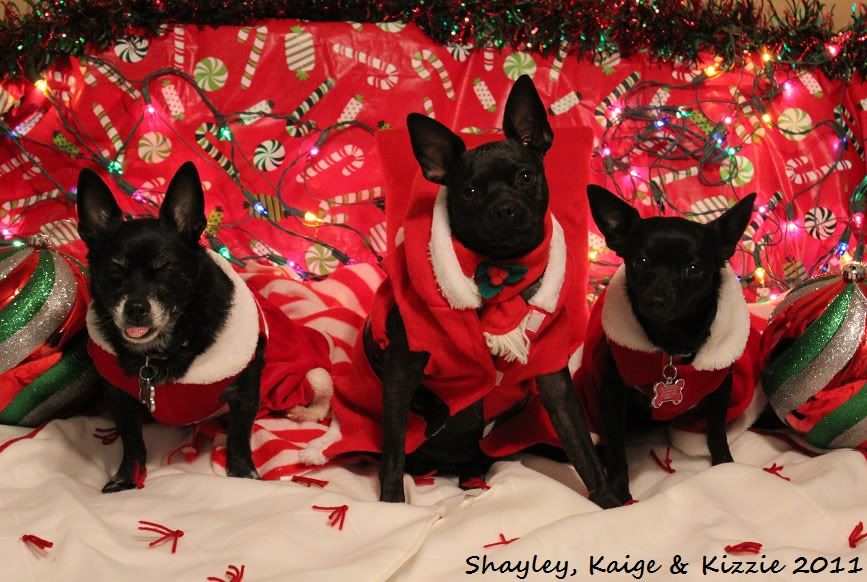 This is a great job on the Chis, just my fault I didn't have Kaige centered! Boo on me Yay on Chis! lol (Notice Shay Shay is smiling!)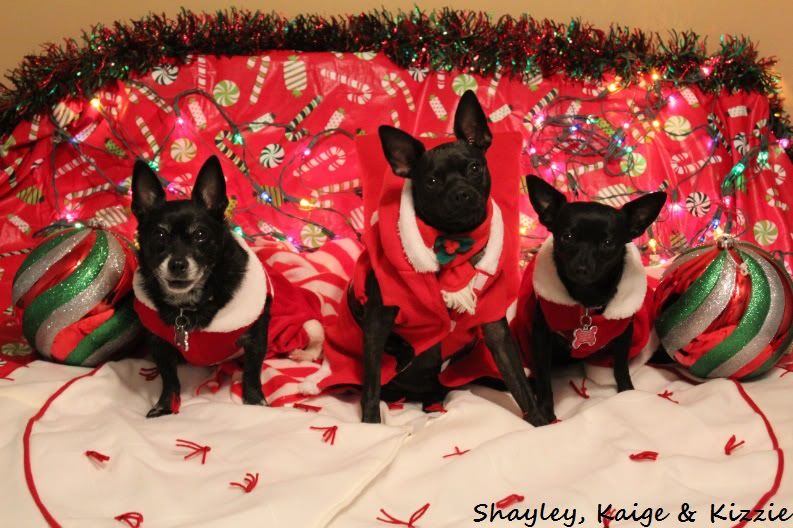 lol You'd think the next two shots were taken after 50 shots but nope! This was at least the 3rd or 4th! They just weren't having it! lolol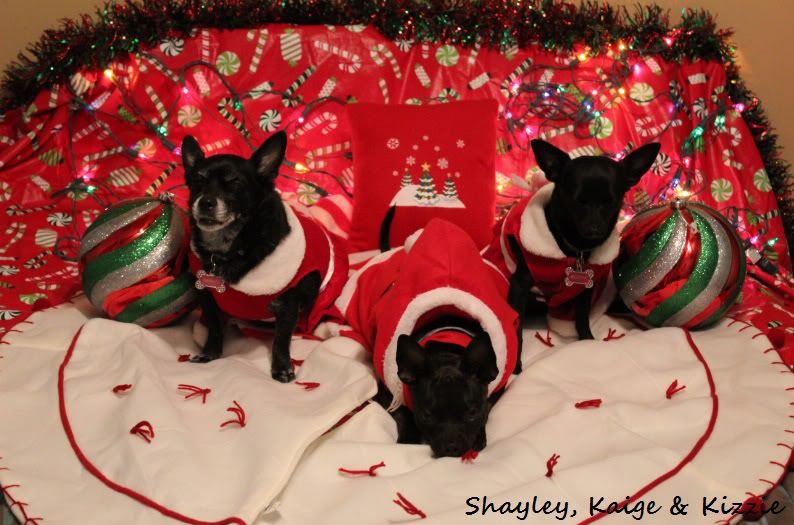 Kaige isn't getting up! He was bored!! lol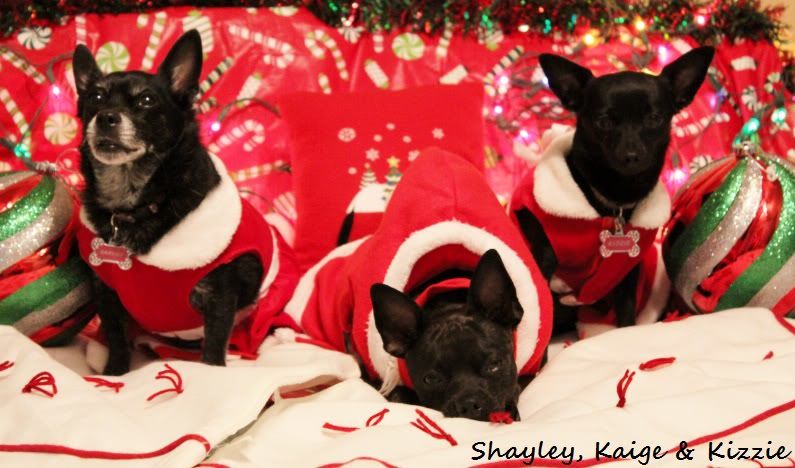 Next batch of shots coming up!!
These are much better! lol
This is my favorite shot! Only thing ShayShay's name tag is flipped, I can edit it but too lazy! haha!!
Another Fave <3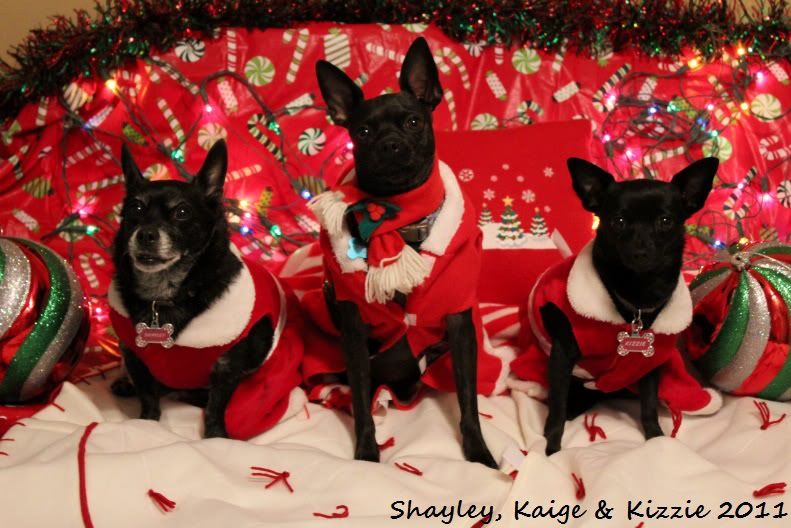 Shayley May
Shayley May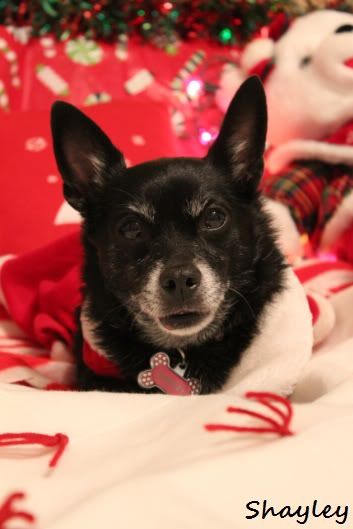 Kizzie Fae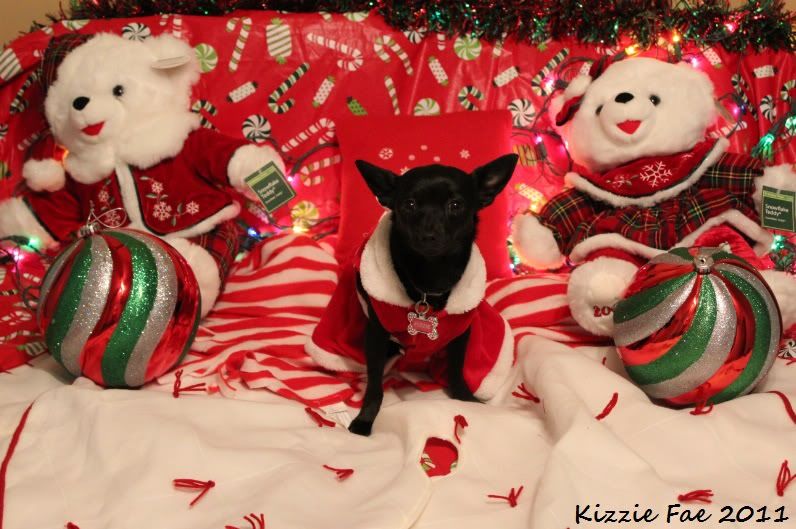 Kizzie Fae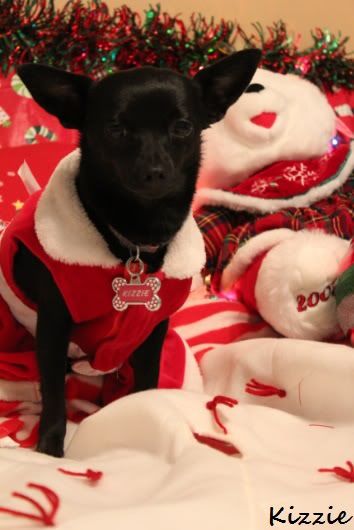 Kaige Gray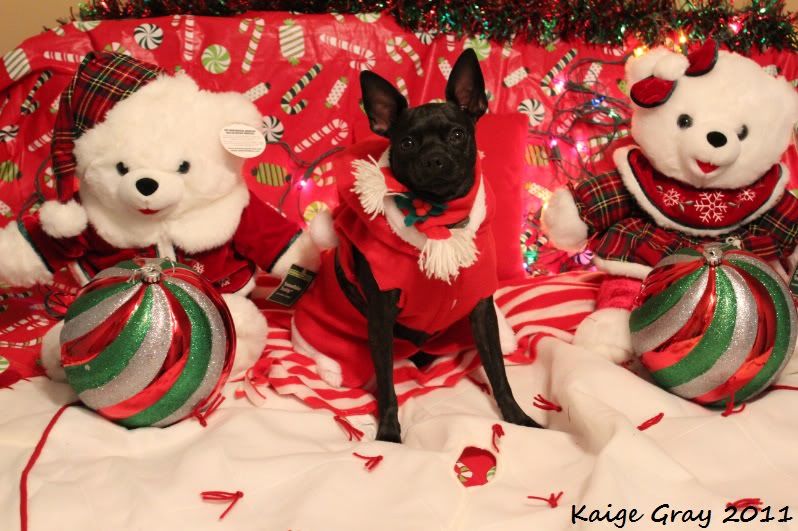 Kaige Gray
Tanky fow wookin ad our Cwistmas fotos!! We wubs yoos!!!!
​