Discussion Starter
•
#1
•
I got a new digital camera for Christmas and I've been taking a ton of pics. Here are some of the cutest ones of my pups. So far! I am loving the pic of Nikolai and Chico cuddling each other and I finally got a great shot of one of my pups with his tongue out!
Here is Chico looking exhausted after a night of gift opening
This is Nikolai in the red collar with his brother Nemo
This is Nikolai's brother Patrick, he's the one who went to live with my daughter's father and his girlfriend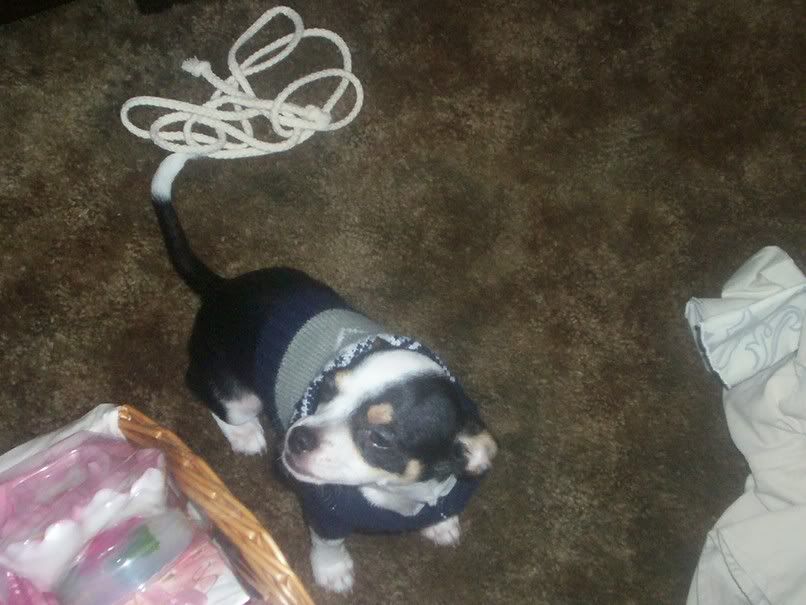 Here is a cute shot of Nikolai. This coat was his mom's and he has now grown into it. Isn't he cute.
My husband snuck a pic of me and Nikolai sleeping in front of the heater.
Here is my favorite! This is a shot of my two boys cuddling each other. Look at Chico's tongue!