Anything for me in there?
Adorable figurines from my daughter Paige and her fiance Will. And they look JUST like Tango and Jazz! (one of my granddaughters in the background)
Cameron's girlfriend Cole made this adorable chihuahua tote bag for me.
And this whimsical plaque of Tango (more detail in later photo) And yes, I look like I'm crying because just before that, I opened a gift from Paige, and it was a "mother of the bride" shirt. She's getting married in two weeks and I'm pretty emotional about it....in a good way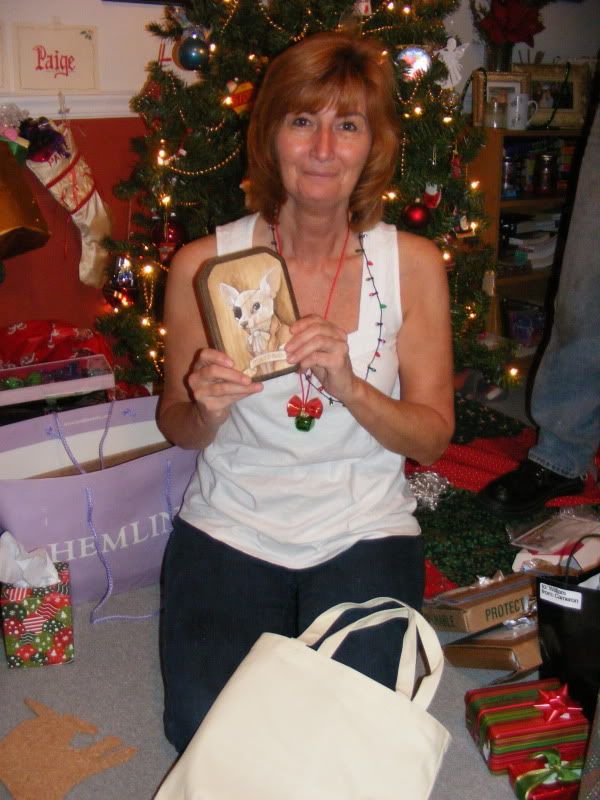 Here's a close-up of the figurines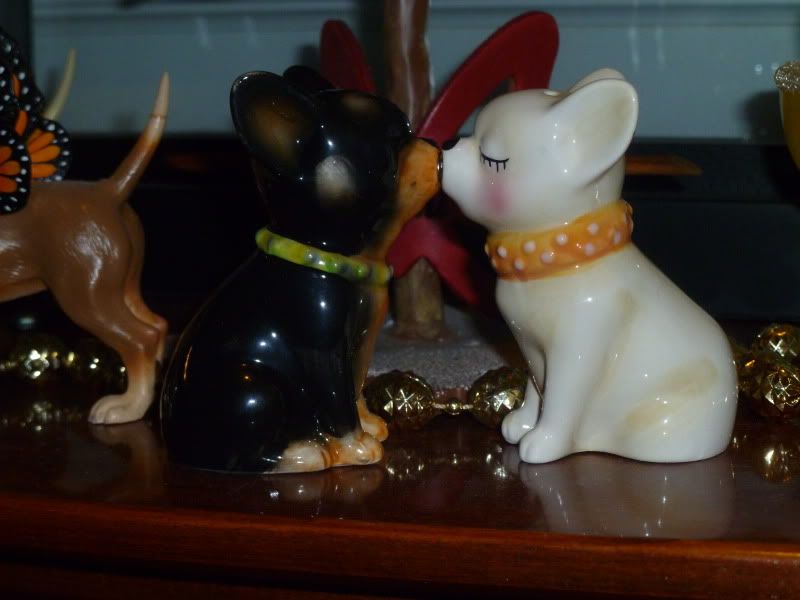 A closeup of the plaque
Another closeup of it, plus next to it is a small bulletin board/corkboard Cole also made.
And my little chihuahua themed Christmas display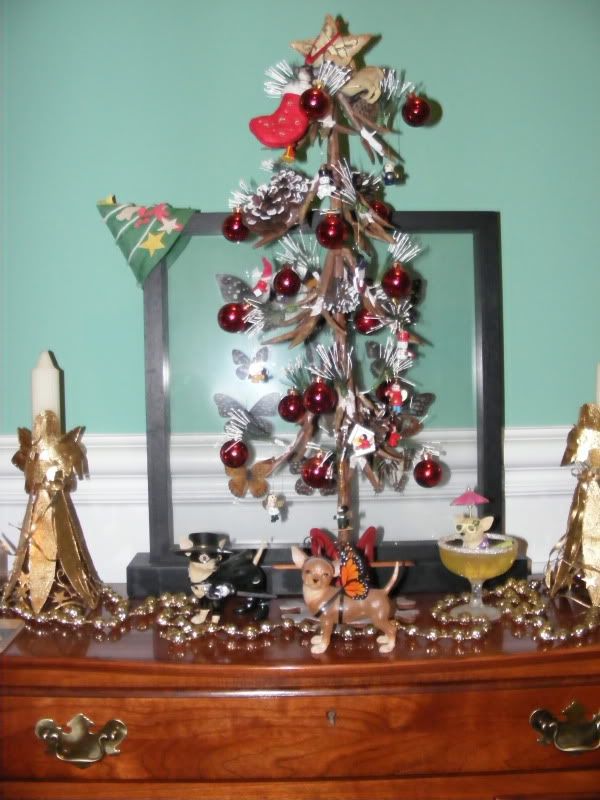 Another closeup of the top of that little tree
And finally, an ornament that Paige got me last year when she went to Gatlinburg (the same trip in which her boyfriend proposed!)