Discussion Starter
•
#1
•
Here's a few of the gang.
Playing like mad, it's so loud when they go at it, I have to pause the TV until it's over. LOL.
You lookin at me???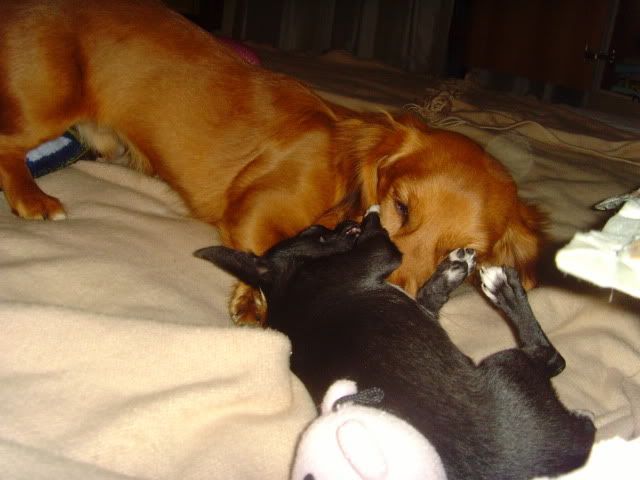 Coco's trying to eat Chloe's head in this one!!!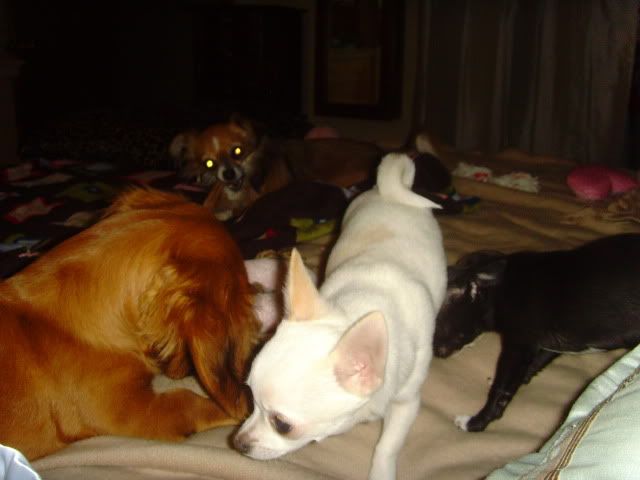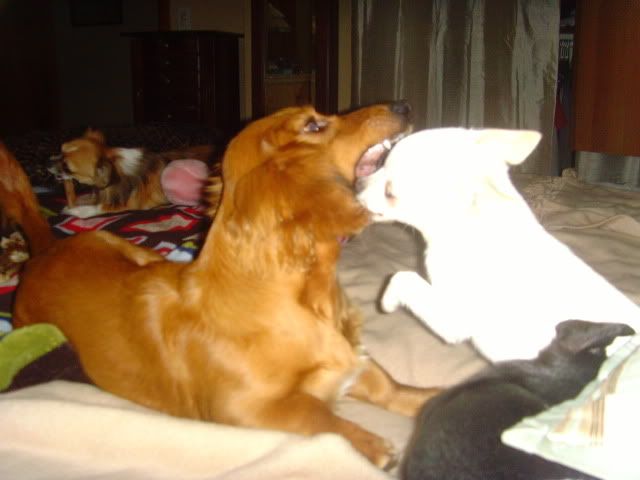 Chloe is a character, through and through. Here's a couple poses of her.
This is her favorite white ruffled blanket. Aren't I a Queen???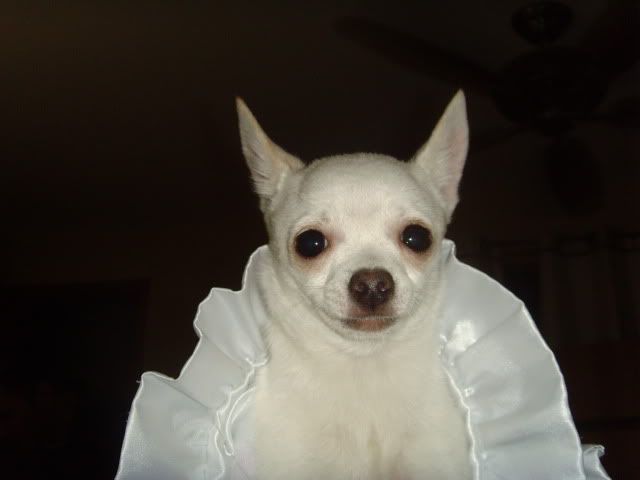 Mom, don't bother me, I'm busy.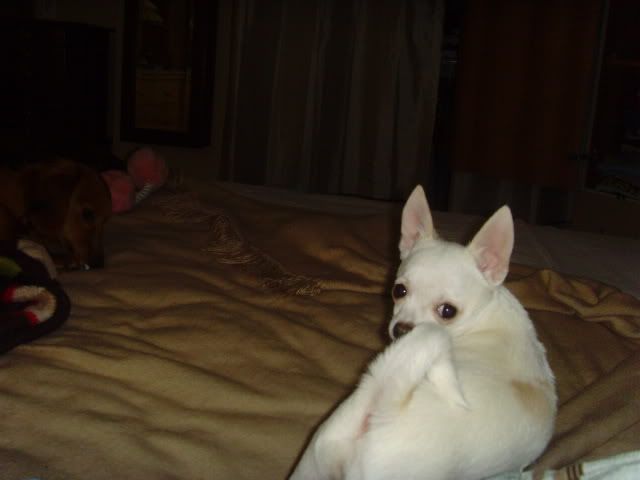 How fabulous am I???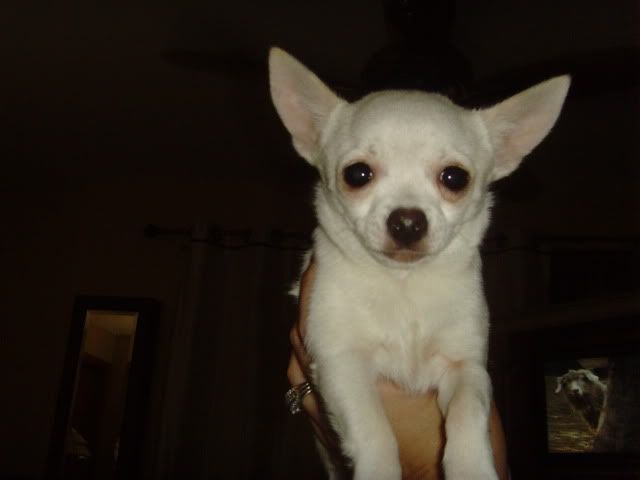 Don't forget about me Mom!!!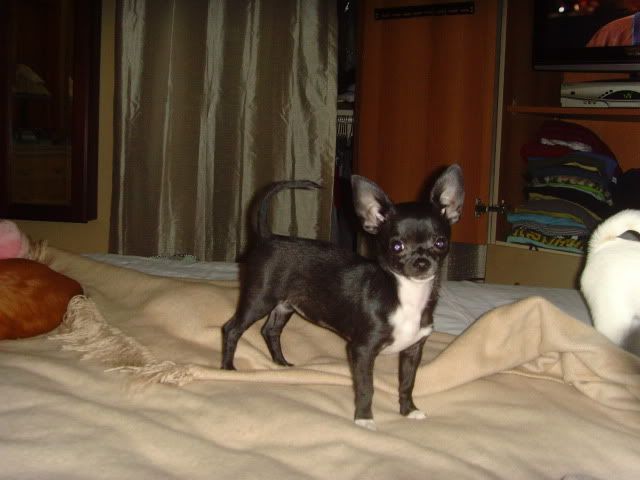 Last but not least, my neice's chi Riku. He and Coco were both from my friend. They were raised in the same house together for a year. That's my Mom who took him to get groomed for Hanna. He has long, thick, bushy hair and is our "big-boned" chi!!! Isn't he cute???