Discussion Starter
•
#1
•
If anyone could help or offer advice I would be sooo grateful.
I am trying to train Radley to wear his collar and get use to it so we can go out for walks etc once he has had his second vaccination next week.
However, everytime you go near him with the collar he goes bezerk, growling, biting, and its not playfully it can get quite viscious.
He has bitten my fingers quite badly and it is only when my partner comes in and really reprimands him that he then allows the collar on, but still with a struggle.
The collar (pic below) is a soft puppy training collar, and half the problem is in the fastening, it is incredibly stiff and tight, which means it takes longer than necessary to actually put the thing on.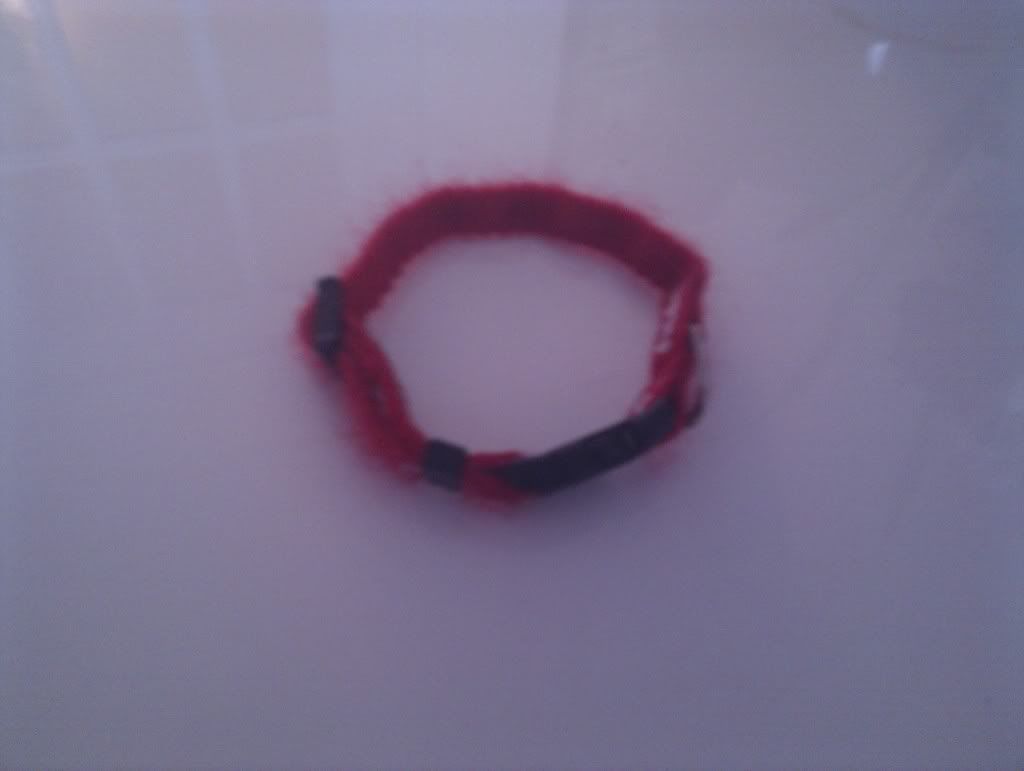 I do have a training harness, but similarly to the collar it is tight/stiff and has to be pulled over his head which again he hates.
I have tried offering a treat when he does it well, but in fairness this is not very often.
I am not sure what went wrong as when we first got him he would let me put the collar on fine, and nothing bad or nasty has happened to suddenly swing this change.
Would I be better using a leather collar or one with a buckle?
Please help?