Today I took the girls to the park for a walk. Nora did great.. it was the first time walking on a leash and I was so proud.. she kept up for a good distance.
I had to carry her when we got to the creek because she wasn't too good at climbing over all those rocks.
Brian (my boyfreind) and Leroy joined us too. It was a great day for an adventure!
Me and my girls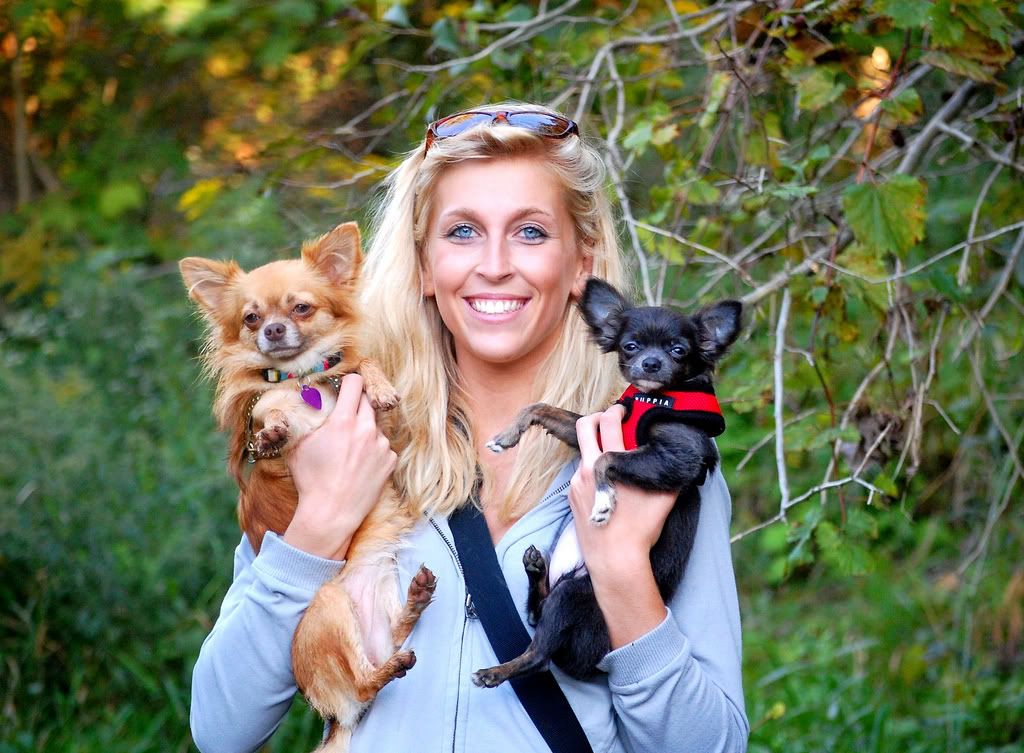 Leroy in hunt mode
Helping Nora along the way
Nora the Explorer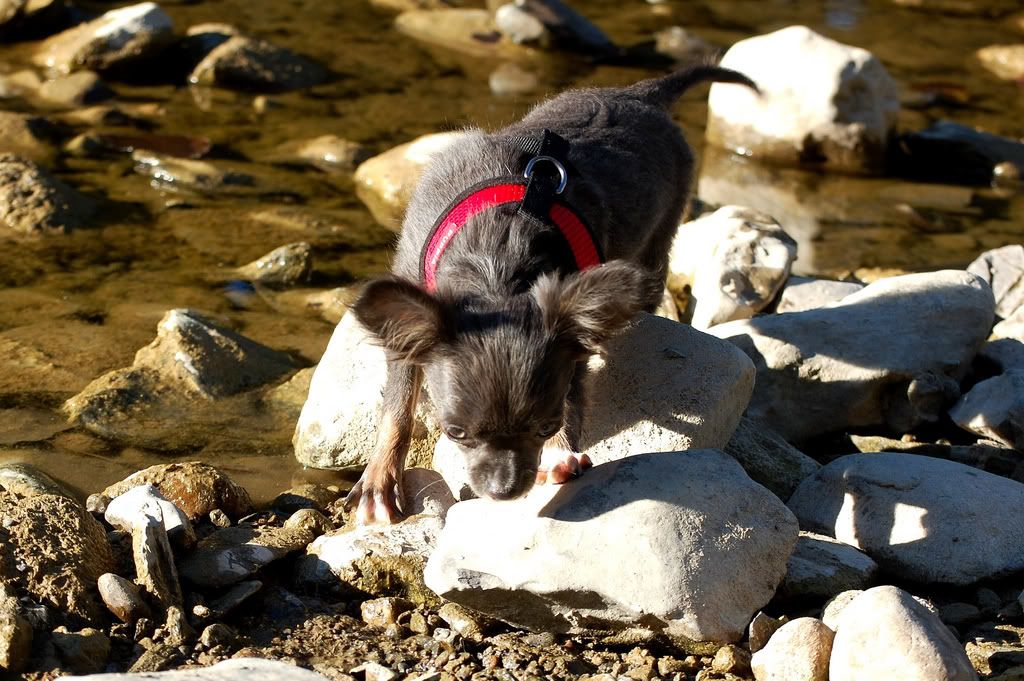 My own personal set of eyes in the back of my head.. shes my watch-chi
For once Chloe wasn't in photogenic mood... I get more of her up soon