They are going to make my Pack FAT!:foxes15: They love them way to much!
We bought a jar and a boat load of treats , i was shocked when i saw how much 8-9 batchs really is lol.
So i got the treats and they smell GREAT
like butter cookies for humans , i also most too a bite for my self lol
I ran my first test was with Justice the Diva:coolwink: now if SHE loved them then i KNEW they would pass with the others. Well she LOVED them gave one sniff and took it and ran off then came back for more
So i put the box down so they can smell it and Cash our house guest stuck his head in the box and started eatting!
alright here come the pics it's alot , i got great action shots
EDITED: Question for bailysmom: how long will they keep if i freeze them? and do i just leave out when i want them to eat them?
Our Jar ,says "Yummy"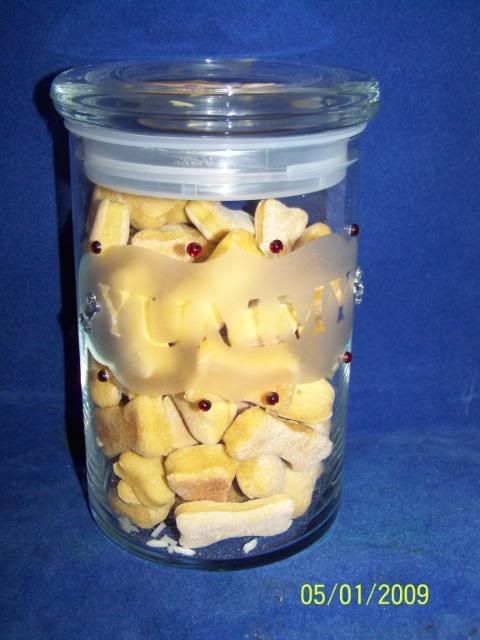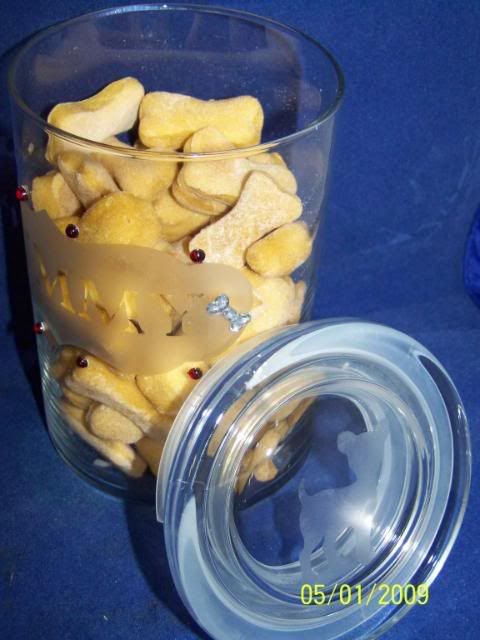 can you see it ?
Here's out 8-9 batches!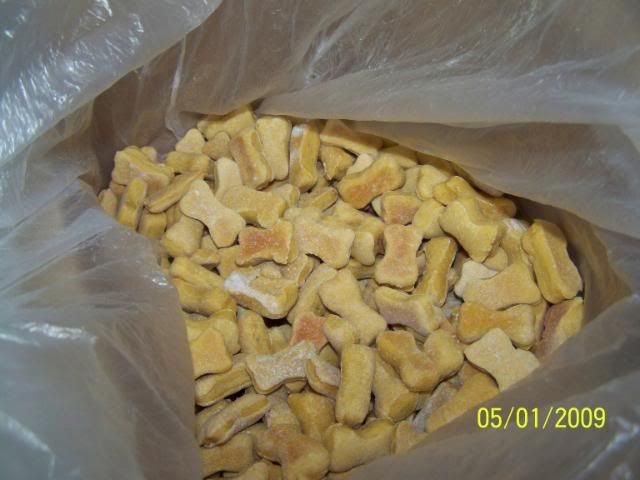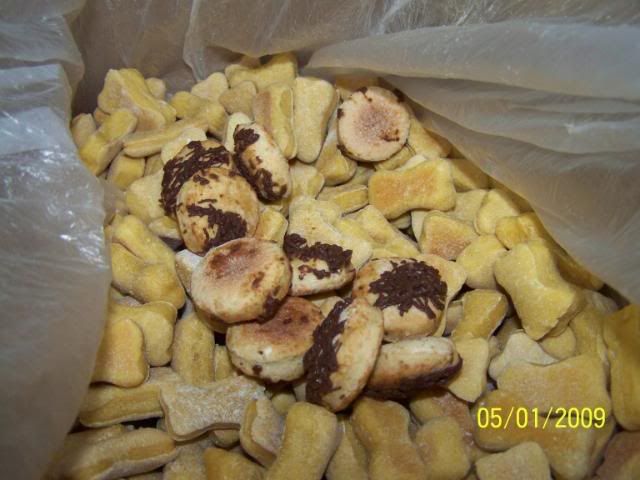 Cash taking the treats when i said just smell them!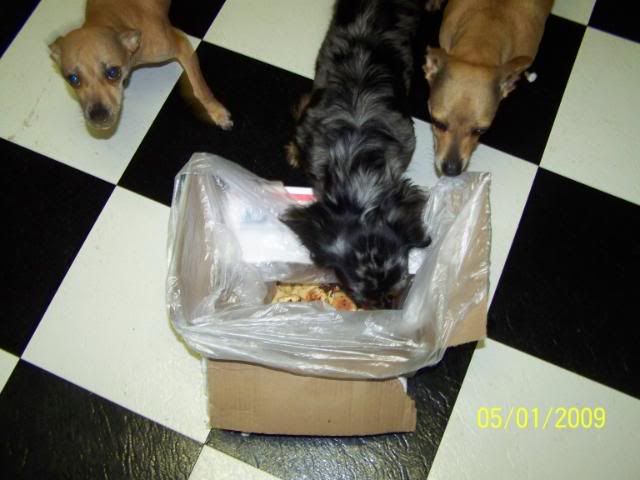 Butter and Puppy -Thanks!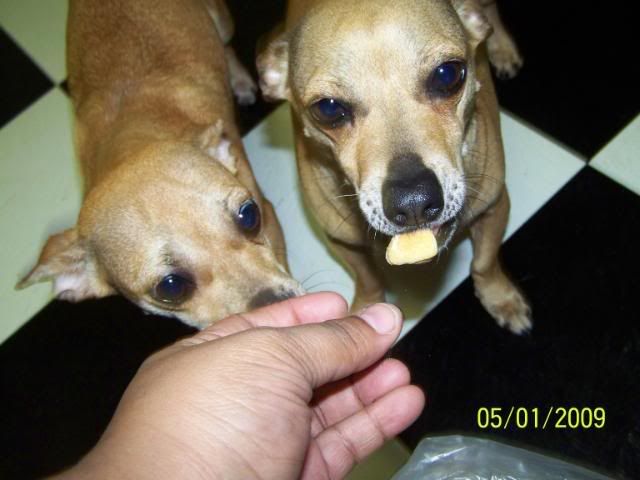 Cash coming back for more