Discussion Starter
•
#1
•
Hello all, Our Costa Rica trip was amazing we stayed in 5 different resorts over 9 nights. We had a tour guide and a driver with us 24 hours a day. Our first night was in San Jose then at 5 am the next day we took off for Tortuguero, which was a 3.5 hour bus ride (2.5 of which was on a dirt road) and then another 1.5 hour by boat to get there. We stayed there for 2 nights it was amazing. We saw Caymans, holler monkeys, tucans, very pretty frogs, turtles and many other animals and birds. Our next stop was Sarapiqui where we stayed for 1 night and did the canopy tour. Then we were off to The Arenal region where we stayed for 2 nights. We saw the Volcano smoking, went on a Rain forrest/hanging bridge hike where we saw so many animals ( we would not not have seen these with out our tour guide to point them out to us. We saw eyelash viper snakes, many butterflies, many monkeys, birds, frogs, lizards, elephant beattles and so many other bugs. We kayaked around lake Arenal for about 3 hours, went to the LaFortuna water fall and hot springs. Then we were off to the Gunacaste region for 3 nights. Where we did snorkling, a huge water slide thru the trees, shopping and trips to several beaches. It was truely a trip I will never forget. I will try to post some of my favorite photos from the trip. I have 360 photos so it will be hard to choose. I am glad I got a super zoom camera before I went.
Momma and baby holler monkey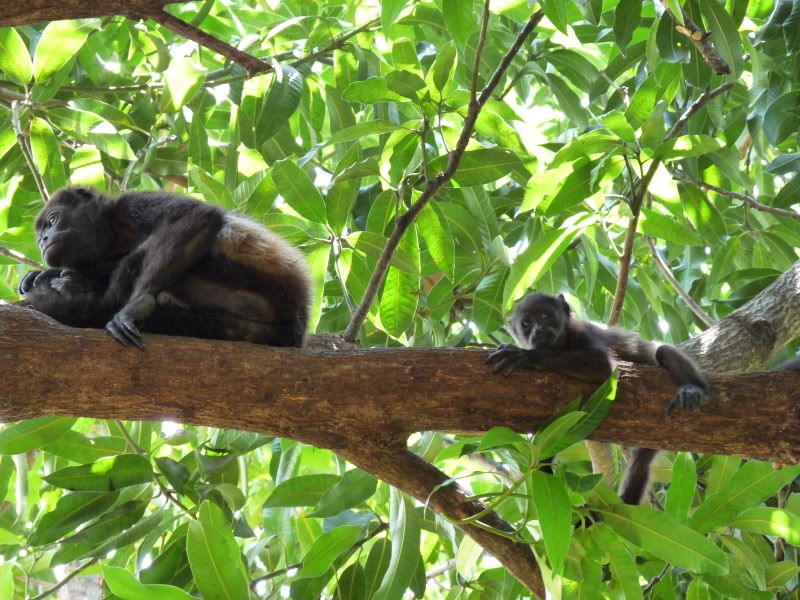 Jesus Christ Lizzard (he walks on water)
Dendrobates Frog (poisionous)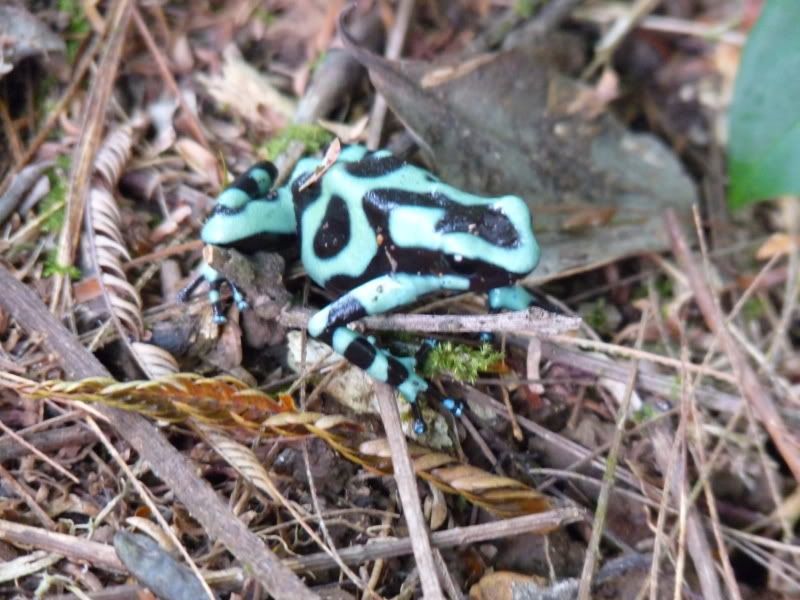 Blue Jeans frog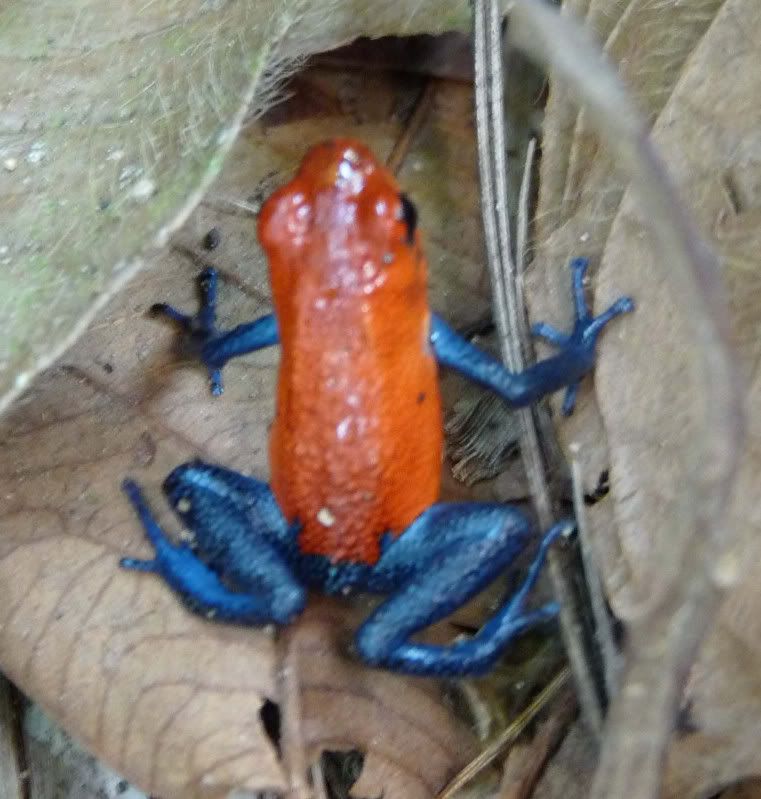 This guy was hanging out at our pool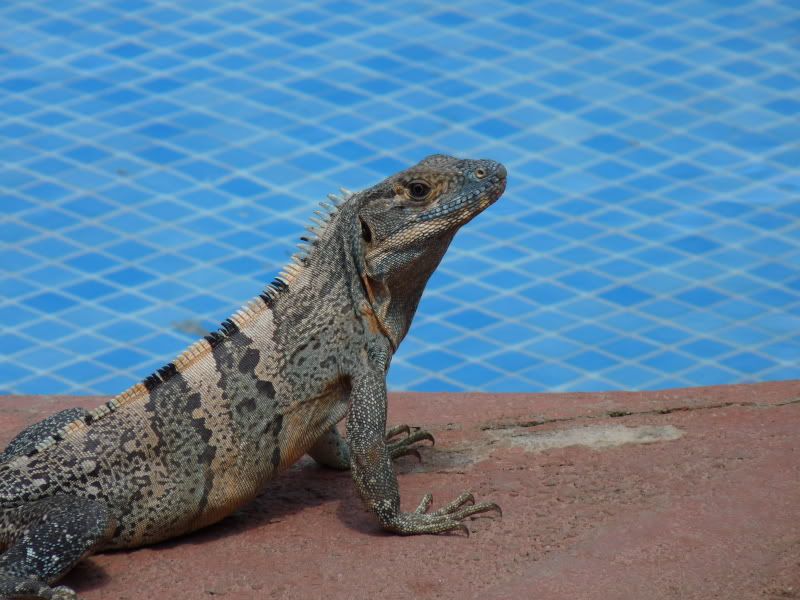 This guy was just hanging out at our pool as well.