Discussion Starter
•
#1
•
Ages ago I posted about having some steps made anyway in between being ver sick and his workshop being snowed in my uncle has managed to make my steps!!
They need carpeting and their is a rail type bit to go on the sides so the girls don't fall off. The sides are varnished so they match the rest of the furniture the steps aee just stained hence the funny colour
Lotus loves them I went to the loo earlier normally she's my shadow anyway I cam back and found her curled up on the sofa!! My sofa is 20 inches high btw
Daisy isn't too fond think she's scared of the surface so will use them once I buy some carpet for them!!
All in all I'm very please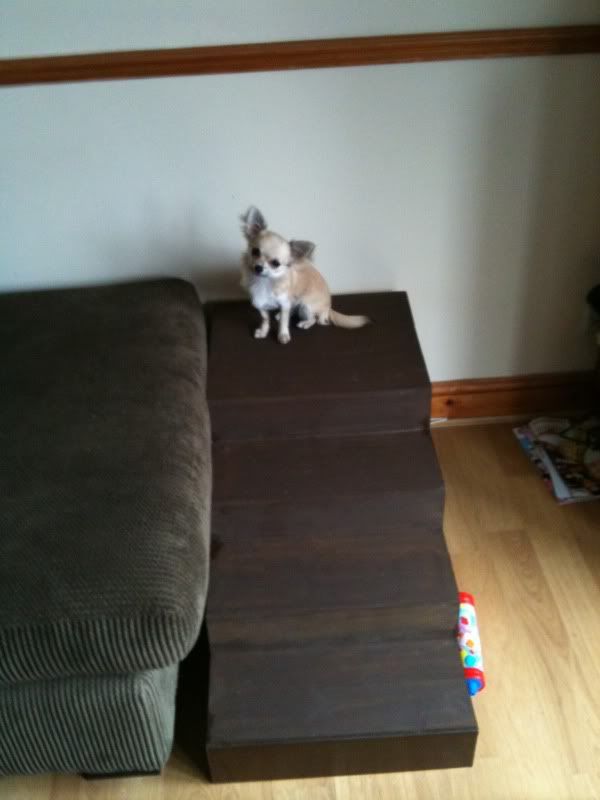 My little girls head is finally starting to grow